Discover
We are an international foundation serving a global community of individuals and organisations. Our mission is to advance peace, security and international cooperation. We provide the knowledge, skills and network for effective and inclusive decision-making.
People make peace and security possible.
We equip individuals and organisations across sectors to learn and lead through online, blended and customised courses, workshops and advisory services.
We facilitate public discussions, conferences, executive events and breakfasts and offer an inclusive and impartial platform for diplomatic dialogue and exchange.
We provide timely, relevant and usable global insights for our community. Events, interviews and publications are amplified through our digital platforms.
We host officials and executives from diverse horizons and incubate projects in our Creative Spark. We reward innovation and research through scholarships and prizes.
We aim to build connections to deal more effectively with interconnected and complex threats and challenges.
Governance
The GCSP's governing body is its Foundation Council, which consists of representatives of 54 member states and the Canton of Geneva.
FOUNDATION COUNCIL MEMBERS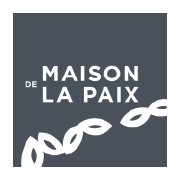 Location matters. We think of Silicon Valley for entrepreneurship or London for finance. For fresh perspectives on international affairs and governance, there is no better location than Geneva – the capital of peace, humanitarian organisations, and a worldwide centre for multilateral diplomacy.
Housed within the Maison de la Paix, Geneva's wealth of knowledge and experience is at the GCSP's doorstep. The 'House of Peace' is the result of a public-private partnership between the Swiss public authorities, various donors and the Graduate Institute for International and Development Studies (IHEID).  Find out about the building and our neighbours here.
Our global community is a springboard to locations around the world.  We regularly collaborate with partners to deliver courses and workshops that address regional and local security challenges, supporting individuals and organisations outside of Geneva.