Sino-European Expert Working Group on the Application of International Law in Cyberspace
29-30 April 2019, Beijing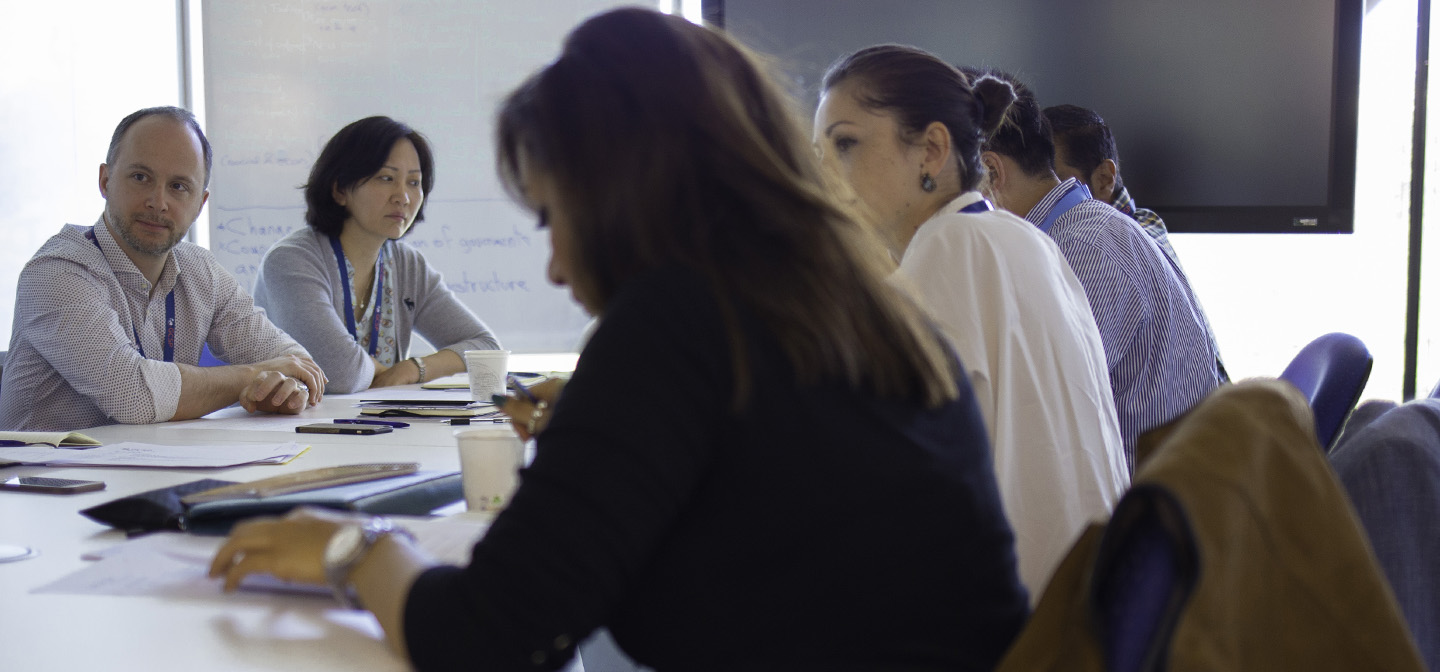 Sino-European Expert Working Group on the Application of International Law in Cyberspace
29-30 April 2019, Beijing
The China Institutes of Contemporary International Relations (CICIR), the European Union Institute for Security Studies (EUISS), and the Geneva Centre for Security Policy (GCSP) jointly convened the first meeting of the Sino-European Expert Working Group on the Application of International Law in Cyberspace (WG IL) in Beijing from 29 to 30 April 2019. On the European side the working group is kindly sponsored by the European Union, the Dutch Ministry of Foreign Affairs, and the Swiss Federal Department of Foreign Affairs.
The working group provides a platform for exchange to examine the application of international law in cyberspace and promote exchanges amongst Chinese & European legal experts on their legal positioning across diverse cyber scenarios. The WG IL is also uniquely designed to examine specific legal questions in-between meetings of the more widely focussed EU-China Cyber Task Force (track 1) and the Sino-European Cyber Dialogue (track 1.5) meetings thereby advancing the discussion in all forums.
The first meeting hosted by CICIR in Beijing on 29-30 April brought together 25 legal experts to discuss topics under three broad, standing themes:
Overarching legal framework applicable to cyberspace

Rules and principles of international law in cyberspace

Case studies on the application of international law to a cyber operation
Specifically the discussions allowed for (1) an exchange of views on recent developments related to key understandings of terms and concepts in international law related to cyberspace, (2) an exploration on how international law applies in cyberspace and new regulations applicable to cyberspace, (3) a presentation of respective interpretations of legal issues presented by cases related to critical infrastructure and disruptions to the operation of societal & security functions, and (4) the identification of issues for further study and discussion.
In terms of next steps, it is foreseen that joint work on specific topics take place between meetings, key themes are linked to upcoming meetings of the EU-China Cyber Task Force and the Sino-European Cyber Dialogue as relevant, and that CICIR, EUISS and GCSP, as joint facilitators of this initiative, convene a second meeting in Europe in 2020.
#CyberSecurity #Dialogue