A look back at the Prize for Innovation in Global Security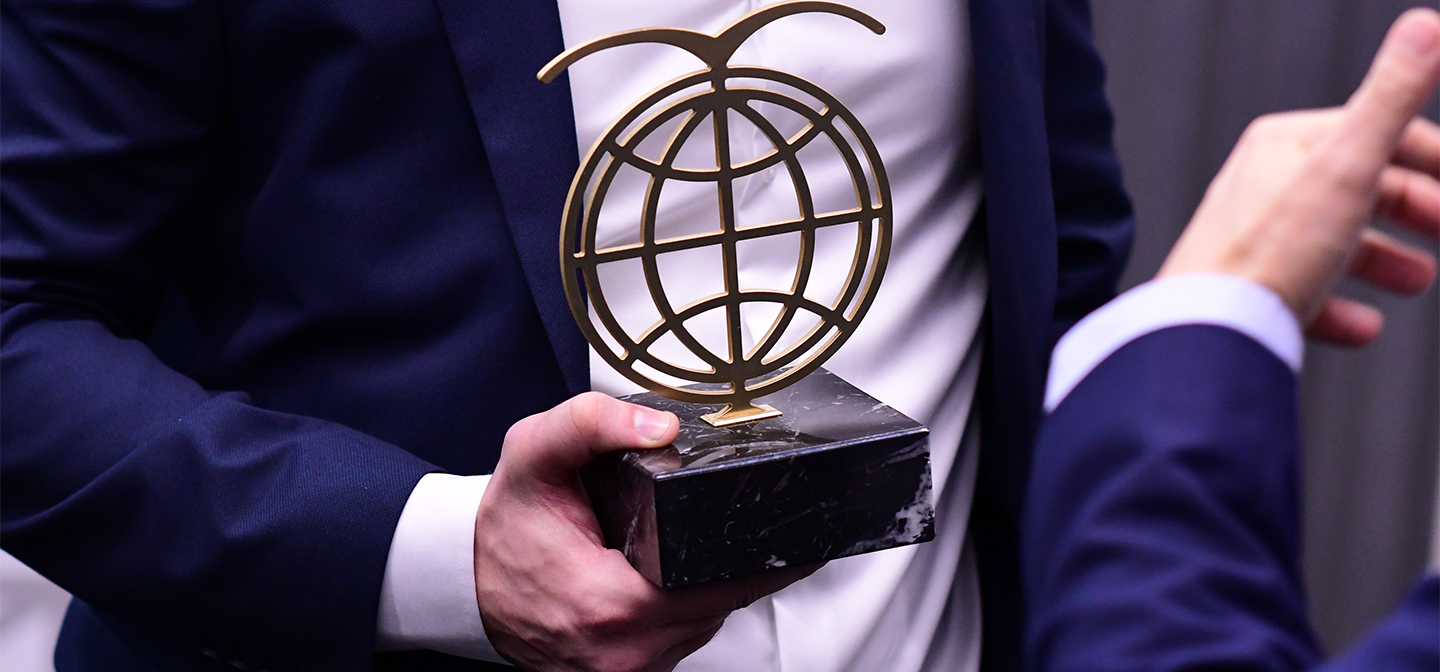 A look back at the Prize for Innovation in Global Security
Congratulations to the Minefields.info mobile phone app created by Bounty d.o.o. for winning the 2019 GCSP Prize for Innovation in Global Security, provided by the Geopolitics and Global Futures Programme at the GCSP. Selected by an impressive panel of judges, Minefields.info beat 180 other projects to win the 10'000 CHF ($10,200) award. Discover more about the winning project here. 
This year, the prize brought 81 applications from Africa, 56 from Asia, 31 from Europe, 12 from North America and one from South America. These projects broad range of topics included demining, gender, peacebuilding, conflict resolution, human rights, education, climate change, radicalisation, digital security and more.
On 20 November, GCSP's Innovation Night explored and reflected on the impact innovation can have to create a safer world. GSCP Innovation Night 2019 was an interactive event during which the audience experienced dynamic discussions featuring senior practitioners from the innovation and international arenas.
Watch the short version of the GCSP Innovation Night: 
Watch the full version of the GCSP Innovation Night:
The night was hosted by the GCSP's Ashley Muller. A welcome speech by Ambassador Christian Dussey, Director of the Geneva Centre for Security Policy, introduced the audience to the key aspects of the GCSP, including creativity, collaboration and innovation.
Introductory remarks were given by Professor Nayef Al-Rodhan, Head of GCSP's Geopolitics and Global Futures and Honorary Fellow of St Antony's College, University of Oxford, followed by a keynote speech from Dr Amandeep Singh Gill, leader of the International Digital Health and AI Research Collaborative, who discussed the topic of "Governance of Emerging Technologies to Mitigate Negative Security Consequences".
Prior to the winners presenting their project, the panel of judges was introduced. They included Lt General (Retd) André Blattmann, Former Chief of the Swiss Armed Forces; Ambassador Nadine Olivieri Lozano, Head of the Division for Security Policy within the Directorate of Political Affairs in Bern; Professor Jane Royston, Entrepreneur and member of the Swiss Science Council; Lauren C. Anderson, founder and CEO of LC Anderson International Consulting and former FBI executive; Professor Nayef Al-Rodhan; and Ambassador Christian Dussey.
Stay tuned for the 2020 Prize for Innovation in Global Security. Applications will open mid-2020.