Mobile App Built to Improve the Protection of Children in Conflict Receives 1st GCSP Prize for Innovation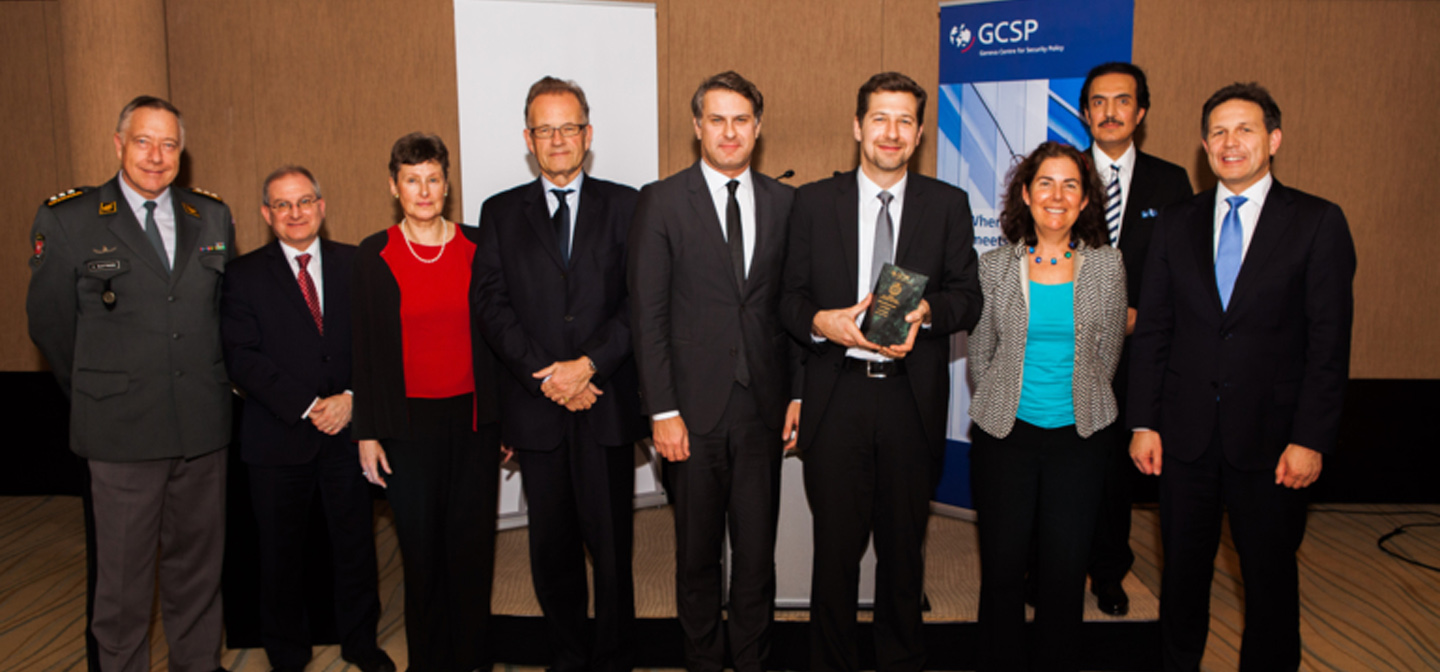 Mobile App Built to Improve the Protection of Children in Conflict Receives 1st GCSP Prize for Innovation
Last night, over sixty policymakers, journalists, academics, and innovators gathered at the Grand Hotel Kempinski for the awarding of the inaugural Prize for Innovation in Global Security.
Established by the GCSP and its Geopolitics and Global Futures Programme under the aegis of the Centre's Creativity and Innovation Initiative, the event offered a chance to celebrate the achievements of several leading innovators — Stiftung Wissenschaft und Politik, Lucid.Berlin and Watchlist on Children and Armed Conflict — joint winners of the 2015 edition of this prize.
This year's winning project, entitled "Improve the Protection of Children in Conflict - Expanding the function of the 'Children and Armed Conflict Mobile Application' towards MRM practitioners in the field," streamlines the process of disseminating human rights norms to relevant actors in conflict zones.
The app provides a user-friendly pool of resources and recommendations concerning International Humanitarian Law. Already in use, the application has been downloaded in over 92 countries, and its functions and scope continue to expand.
SWP and Lucid.Berlin were represented at the gala dinner by Mr Swen Dornig and Mr Jan Schiele, who took the stage to elaborate on their submission in front of the participants. Watchlist on Children and Armed Conflict, a global advocacy network for children's rights based in New York, accepted the award in-absentia.
Other speakers included GCSP Former Director (2013-2021), Ambassador Christian Dussey, and Head of Geopolitics and Global Futures Programme, Professor Nayef Al-Rodhan. Professor Al-Rodhan spoke of global challenges to security and governance, highlighting the importance of innovation and regulation in this field. This theme was expanded upon by journalist and author Mr Edward Girardet – also a GCSP Fellow – who discussed the role of expanding communication networks, and how ideals of human rights can be increasingly brought to a wider audience through new and intensified resources.
The panel of judges for this year's edition of the prize included Lt. Gen. Andre Blattmann, Professor Bill Fischer, Ms Angela Kane, Amb. Benno Laggner, Amb. Michael Moller, Ms. Jane Royston, as well as GCSP's Amb. Christian Dussey and Prof. Nayef Al-Rodhan.
The Prize for Innovation in Global Security, an annual event, will renew its call for applications next spring.