15 April - 06 May 2021
/ Duration: 3.5 WEEKS
Climate and Security Futures - Virtual Learning Journey
How will climate change impact international security? What are the possible future scenarios? What are the key security issues that need to be watched? Where may the opportunities be found? Join us for this Virtual Learning Journey to explore these questions. 
Environmental issues, including in particular climate change, are becoming a dominant concern impacting all corners of the globe and all sectors to varying degrees. This course offers a unique opportunity to apply a futures' lens to one important aspect of this topic, climate change and international security. Participants will be able to enhance their ability to respond to future challenges and capture more effectively opportunities that may arise on the specific security implications of climate change. This will be achieved through sessions on:
the main concepts related to climate and security, 
case studies to explore the issues and the responses, and
the application of foresight methods to explore possible climate and security futures.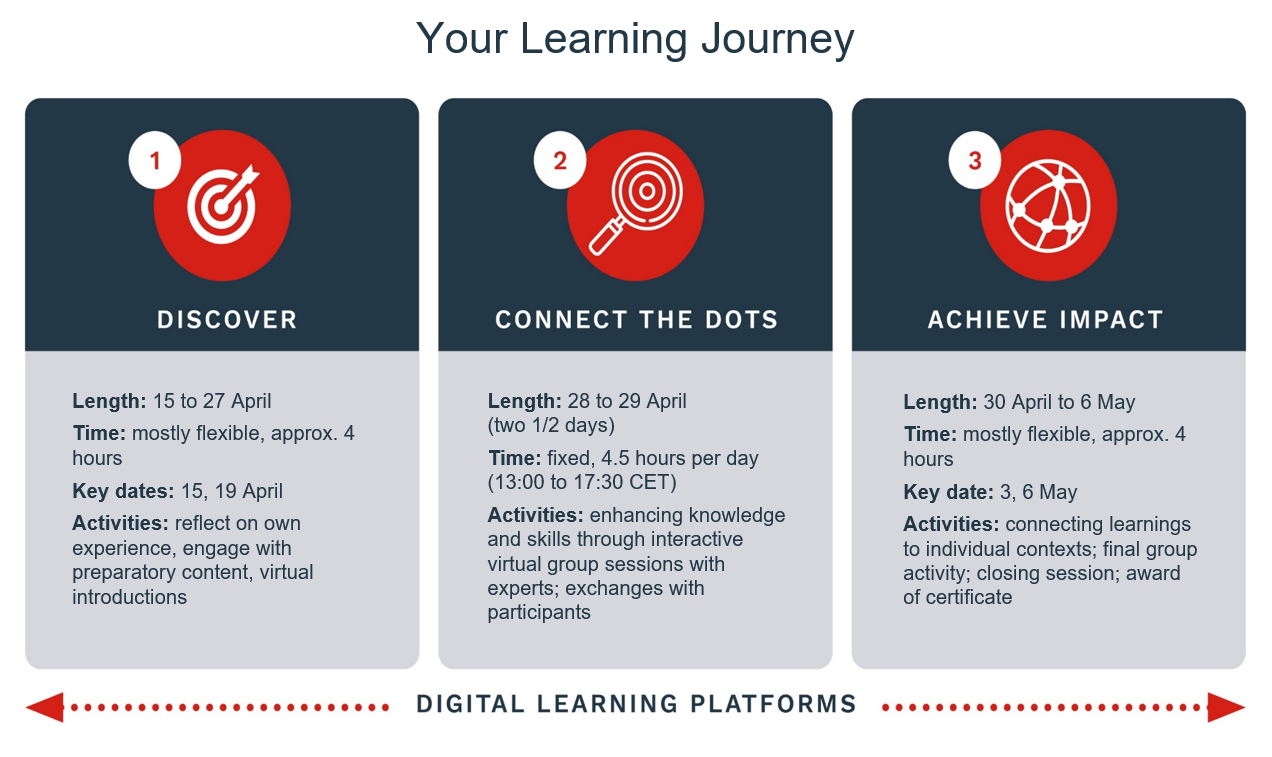 Modules

Learning objectives
The participants will be able to:
enhance understanding on the implications of climate change for security,
examine possible climate and security futures,
explore strategic foresight and apply related methods.
This course will be of interest to professionals in the international security sector and beyond, such as:
civil servants;
diplomats;
military;
private sector representatives;
NGOs; and,
international organisations.
To address this global challenge, cooperation among actors from diverse sectors is required.
600 CHF
Due to COVID19 situation and the understanding of the need for specific soft skills and leadership good practices particularly at this moment, the GCSP is offering the programme with more accessible prices.
Apply by 25 March to qualify for a 15% discount. GCSP Alumni qualify for a 20% discount. A limited number of partial tuition waivers may be available. Bring-a-friend discount: CHF 500 per confirmed application (ensure your friend or colleague mentions your name in their online application).

Discounts are not cumulative.