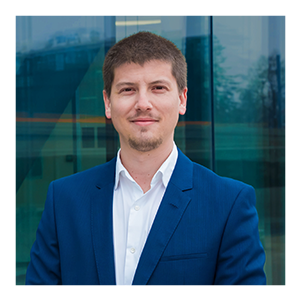 Federico is a Research and Project Officer at the Geneva Centre for Security Policy where he has worked since 2018. Federico's research and writing focuses on how emerging technologies impact international security, conflict and politics, as well as looking at the societal and ethical implications of their development and use. The technologies he focuses on are artificial intelligence, neurotechnology and synthetic biology. Federico is also the project coordinator of the GCSP's Polymath Initiative; an effort to create a community of scientists able bridge the gap between the scientific and technological community and the world of policy making. Previously, he assisted in the organisation of executive education activities at the GCSP and was the project coordinator of the annual Geneva Cyber 9/12 Strategy Challenge. He holds a Master's Degree in Intelligence and International Security from King's College London, and a Bachelor's Degree in International Studies from the University of Leiden. Federico speaks English, French and Italian.
List of publications:
Rickli, Jean-Marc, Mantellassi, Federico and Glasser, Gwyn. "Peace of Mind: Cognitive Warfare and the Governance of Subversion in the 21st Century" Geneva Centre for Security Policy, Policy Brief No. 9. August 2023. https://dam.gcsp.ch/files/misc/pb-9-rickli-mantellassi?_gl=1*f2uod4*_ga*MTU4NjMxODk4OC4xNjE4OTExNDA5*_ga_Z66DSTVXTJ*MTY5MzgxMjk0OS4yMTkuMS4xNjkzODEzMDExLjYwLjAuMA..
Chavarriaga, Ricardo, Rickli, Jean-Marc and Mantellassi, Federico "Neurotechnologies: The New Frontier for International Governance" Geneva Centre for Security Policy's Strategic Security Analysis, no. 29, April 2023. https://dam.gcsp.ch/files/doc/ssa-2023-issue29
Mantellassi, Federico. "Digital Authoritarianism: How Digital Technologies Can Empower Authoritarianism and Weaken Democracy." Geneva Centre for Security Policy, In Focus. 16 February, 2023. https://dam.gcsp.ch/files/misc/in-focus-digital-authoritarianism
Rickli, Jean-Marc and Federico Mantellassi. " Human-Machine Teaming in Artificial Intelligence-Driven Air Power Future Challenges and Opportunities for the Air Force". The Air Power Journal. November 2022. https://www.diacc.ae/resources/2022_Jean_Marc_Rickli_Federico_Mantellassi_Human-Machine_Teaming_Air_Power.pdf
Julliard, Valentin, Federico Mantellassi and Jean-Marc Rickli "Implications for the Future of Warfare" in The Russia-Ukraine War's Implications for Global Security: A First Multi-issue Analysis. Ed. Thomas Greminger and Tobias Vestner, 24 August 2022. https://www.gcsp.ch/publications/russia-ukraine-wars-implications-global-security
Mantellassi, Federico. "In Focus: The Challenges of Artificial Intelligence" Geneva Centre for Security Policy, 4 April 2022. https://www.gcsp.ch/global-insights/focus-challenges-artificial-intelligence
Mantellassi, Federico "In Focus: The Challenges of Neurotechnology" Geneva Centre for Security Policy, 11 April 2022. https://www.gcsp.ch/global-insights/focus-challenges-neurotechnology
Mantellassi, Federico "In Focus: The Challenges of Synthetic Biology" Geneva Centre for Security Policy, 18 April 2022. https://www.gcsp.ch/global-insights/focus-challenges-synthetic-biology
Federico Mantellassi and Jean-Marc Rickli, "Our Digital Future: The Security Implications of Metaverses", Geneva Centre for Security Policy's Strategic Security Analysis, no. 24, 25 March 2022. https://www.gcsp.ch/publications/our-digital-future-security-implications-metaverses
Mantellassi, Federico, "Only Together can we stop the spread of disinformation; democracy depends on it.", Geneva Centre for Security Policy, 18 November 2020. https://www.gcsp.ch/global-insights/onlytogether-can-we-stop-spread-disinformation-democracy-depends-it