What is the Polymath Initiative?
The Polymath Initiative is a project that was launched by the GCSP in May 2021. It seeks to address the "silo thinking" which can lead to policy and governance failures when anticipating the consequences of emerging technologies on societies. This initiative aims to reduce gaps in understanding and communication between the scientific community and the policymaking world. By promoting a "polymath thinking" approach, the GCSP hopes to create a community of scholars on emerging technologies that are conscious of the ethical, security and governance implications. To this effect, three professionals, each specialising in an emerging technology (artificial intelligence, synthetic biology and neuroscience) are offered a 2-year fellowship programme at the GCSP, thanks to the support of the Didier & Martine Primat Foundation. It is expected that the selected scholars will then become influencers in their own scientific communities and they will also be equipped to advocate for "polymath thinking" in the field of emerging technologies and be able to bridge the gap between the tech and science communities and the world of policy and decision-makers.
Why is the GCSP launching this initiative?
The Global and Emerging Risks cluster is deeply involved in understanding and raising awareness about the security and strategic implications of emerging technologies for international peace and security. Emerging technologies, such as artificial intelligence, synthetic biology, and neurotechnology, are increasingly having deep economic, ethical, social, political and security impacts. However, thinking about the societal implications of these technologies remains siloed. Too often do we see technology developments that are not concerned with policy, and policies that are out of touch with technology. Therefore, there is a need for "translators", individuals able to talk to both the scientific and the policy communities and bridge this gap. Fostering "polymath thinking" is the key strategy this programme is adopting to overcome silo thinking and help deal with the ethical, security and governance challenges stemming from emerging technologies.
Launch webinar

Polymath Initiative – NATO PfPC panel on swarming and the future of warfare : feasibility, impacts, governance at the 2023 REAIM Conference
The Fellowship Programme
The fellowship programme will last two years and will be conducted under the auspices of the Global and Emerging Risks cluster and the Global Fellowship Initiative (GFI). In their first year, the fellows will be given the opportunity to attend and contribute to GCSP workshops, events, courses in order to familiarise themselves with the issues related to global governance, ethics and international peace and security. In their second year, the fellows will then have the opportunity to contribute to GCSP publications on these topics, in addition. Throughout their fellowship, fellows will have access to the GCSP's wide network of experts and alumni. Successful candidates should have deep technical expertise in synthetic biology, artificial intelligence or neuroscience and a desire to learn more about the governance and ethical and security implications of emerging technologies and the willingness to share their insights with non-specialists.
Support
The Polymath initiative is generously supported by the Didier and Martine Primat Foundation.
The Didier et Martine Primat Foundation is a Swiss-based registered charity. Its purpose is to raise public awareness of the global challenges caused by human activities and help to shape a more responsible world by supporting educational projects and concrete actions that encourage a more conscious and sustainable way of life.
Project Team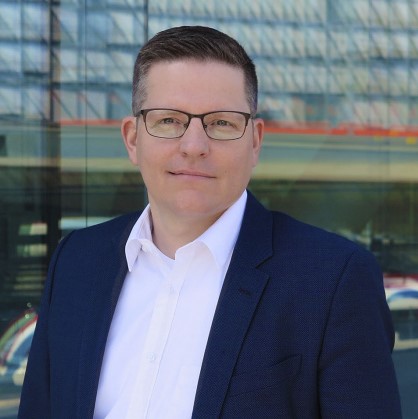 Dr Jean-Marc Rickli, Head of Polymath Initiative
Dr Jean-Marc Rickli is the Head of Global and Emerging Risks and the Founder and Head of the Polymath Initiative at the GCSP. He is also the co-chair of the NATO Partnership for Peace Consortium (PfPC) Emerging Security Challenges Working Group and a senior advisor for the Artificial Intelligence Initiative at the Future Society. He is the co-curator of the International Security Map of the Strategic Intelligence Platform of the World Economic Forum. He is also a member of the Geneva University Committee for Ethical Research and of the advisory board of Tech4Trust, the first Swiss startup acceleration program in the field of digital trust and cybersecurity. Prior to these appointments, Dr Rickli was an assistant professor at the Department of Defence Studies of King's College London and at the Institute for International and Civil Security at Khalifa University in Abu Dhabi. In 2020, he was nominated as one of the 100 most influential French-speaking Swiss by the Swiss newspaper Le Temps. Dr Rickli received his PhD in International Relations from Oxford University. His latest book published by Georgetown University is entitled Surrogate Warfare: The Transformation of War in the Twenty-first Century.
---
Ms Anne Caroline Pissis-Martel, Head of Global Fellowship Initiative and Creative Spark
Anne-Caroline Pissis-Martel is the Director of Global Fellowship Initiative and Creative Spark. Anne-Caroline joined the GCSP in September 2003 and has held different positions throughout this time. She spent a number of years working with the Director of Special Programmes on diplomatic activities and training courses abroad. She then worked with the External Relations Team and, as its Manager, was in charge of the Centre's external communications - GCSP website, media relations and publications. She later joined the Emerging Security Challenges Programme as a Senior Programme Officer responsible for the Security and Law activities of the Centre. Since 2015, Anne-Caroline coordinates the GCSP Global Fellowship Initiative and currently also heads the development of the Creative Spark.
She holds a Master's Degree (LL.M.) in International Humanitarian Law, jointly awarded by the Law Faculty of the University of Geneva and the Graduate Institute of International Studies (HEI). She studied Law at Pierre Mendes France, University of Grenoble (France), and after her Maîtrise with specialisation in European Law, she obtained a Diploma from their European Summer Academy on "Europe in Transition".
Prior to her employment at the GCSP, she worked for the United Nations High Commissioner for Refugees (UNHCR) in Athens (Greece), and the World Organisation Against Torture (OMCT) in Geneva. Anne-Caroline speaks English, French, Greek, Spanish, Italian and German.
---
Mr Federico Mantellassi, Research and Project Officer
Federico Mantellassi is a Research and Project Officer at the Geneva Centre for Security Policy where he has worked since 2018. Federico's research and writing focuses on how emerging technologies impact international security and warfare, as well as on the societal implications of their development and use. Federico is also the project coordinator of the GCSP's Polymath Initiative; an effort to create a community of scientists able bridge the gap between the scientific and technological community and the world of policy making. Previously, he assisted in the organisation of executive education activities at the GCSP and was the project coordinator of the annual Geneva Cyber 9/12 Strategy Challenge. He holds a Master's Degree in Intelligence and International Security from King's College London, and a Bachelor's Degree in International Studies from the University of Leiden. Federico speaks English, French and Italian.
---
2021-2023 Fellows
Dr Ricardo Chavarriaga, Head of the Swiss office of the Confederation of Laboratories for AI Research in Europe, Senior Researcher at Zürich University of Applied Sciences
Ricardo Chavarriaga is the head of the Swiss office of the Confederation of Laboratories for AI Research in Europe, a Senior Researcher at Zürich University of Applied Sciences and a Polymath Fellow at the Geneva Centre for Security Policy (GCSP). He is also chair of the Institute of Electrical and Electronics Engineers (IEEE) Standards Association industry connection group on Neurotechnologies for BrainMachine Interfacing, and Vice-chair of the IEEE P7700 Working Group on Recommended Practices for the Responsible Design and Development of Neurotechnologies.
---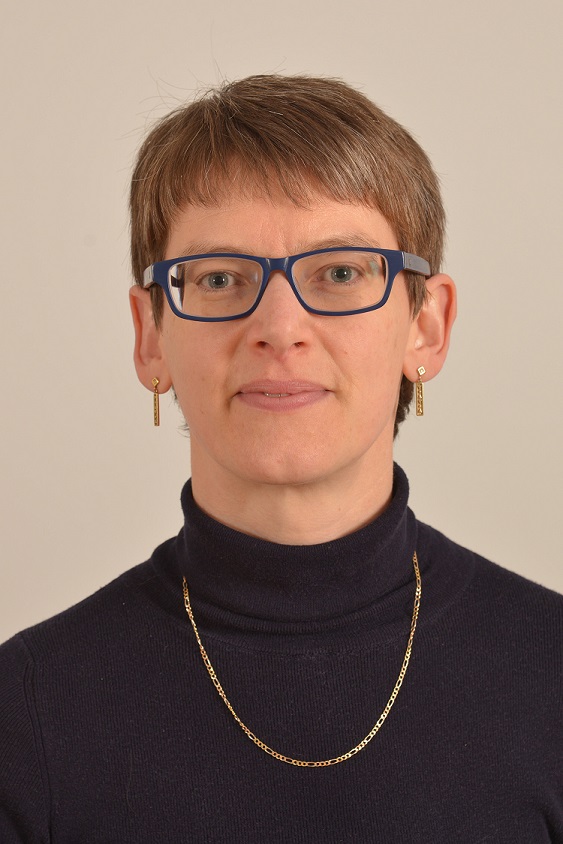 Dr Sandra Scott Hayward, Senior Lecturer, School of Electronics, Electrical Engineering and Computer Science, Queen's University Belfast 
Sandra Scott-Hayward is a Senior Lecturer (Associate Professor) with the School of Electronics, Electrical Engineering and Computer Science, and a Member of the Centre for Secure Information Technologies at Queen's University Belfast (QUB). She began her career in industry and became a Chartered Engineer in 2006 having worked as a Systems Engineer and Engineering Group Leader with Airbus. Since joining academia, her research has focused on the development of network security architectures and security functions for emerging networks, specifically proposing security designs and solutions for softwarized networks exploring machine learning and programmability.  She received Outstanding Technical Contributor and Outstanding Leadership awards from the Open Networking Foundation in 2015 and 2016, respectively, having been elected and serving as the Vice-Chair of the ONF Security Working Group from 2015 to 2017. Amongst many other service memberships, she is an Associate Editor of IEEE Transactions on Network and Service Management. She is Director of the QUB Academic Centre of Excellence in Cyber Security Education (ACE-CSE), one of the first universities to be awarded this recognition by the U.K. National Cyber Security Centre. Sandra is a passionate advocate for interdisciplinary research and education.
---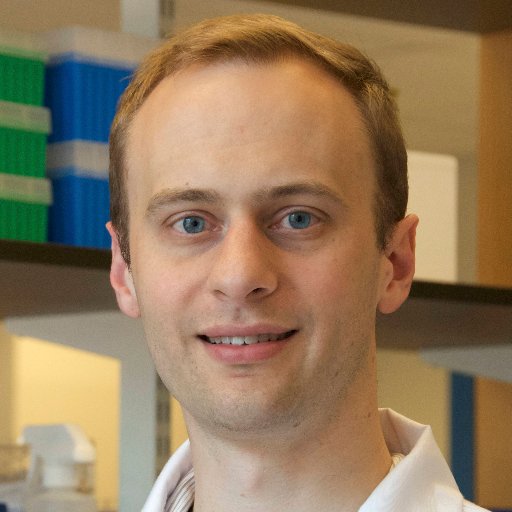 Dr Kevin Esvelt, Assistant Professor of Media Arts and Sciences, Massachusetts Institute of Technology Media Lab
Dr Kevin Esvelt, Assistant Professor of Media Arts and Sciences, Massachusetts Institute of Technology Media Lab: Kevin Esvelt is director of the Sculpting Evolution group, which invents new ways to study and influence the evolution of ecosystems. By carefully developing and testing these methods with openness and humility, the group seeks to address difficult ecological problems for the benefit of humanity and the natural world.
Prior to joining the MIT Media Lab, Esvelt wove many different areas of science into novel approaches to ecological engineering. He invented phage-assisted continuous evolution (PACE), a synthetic microbial ecosystem for rapidly evolving biomolecules, in the laboratory of David R. Liu at Harvard University. At the Wyss Institute, he worked with George Church to develop the CRISPR system for genome engineering and regulation, and he began exploring the use of bacteriophages and conjugation to engineer microbial ecosystems.
Esvelt is credited as the first to describe how CRISPR gene drives could be used to alter the traits of wild populations in an evolutionarily stable manner. And recently, he and his Sculpting Evolution group devised a new form of technology, called 'daisy drives', which would let communities aiming to prevent disease alter wild organisms in local ecosystems.
By emphasizing universal safeguards and early transparency, he has worked to ensure that community discussions always precede and guide the development of technologies that will impact the shared environment.
---
Partners

---
Publications
Esvelt, Kevin M. et al. "Securing Civilization against Catastrophic Pandemics." Geneva Centre for Security Policy; Geneva Paper. Issue 31. 25 October 2023. https://www.gcsp.ch/publications/securing-civilisation-against-catastrophic-pandemics
Rickli, Jean-Marc, Mantellassi, Federico and Glasser, Gwyn. "Peace of Mind: Cognitive Warfare and the Governance of Subversion in the 21st Century" Geneva Centre for Security Policy, Policy Brief No. 9. August 2023. https://dam.gcsp.ch/files/misc/pb-9-rickli-mantellassi?
Chavarriaga, Ricardo, Rickli, Jean-Marc and Mantellassi, Federico "Neurotechnologies: The New Frontier for International Governance" Geneva Centre for Security Policy's Strategic Security Analysis, no. 29, April 2023. https://dam.gcsp.ch/files/doc/ssa-2023-issue29
Mantellassi, Federico. "Digital Authoritarianism: How Digital Technologies Can Empower Authoritarianism and Weaken Democracy." Geneva Centre for Security Policy, In Focus. 16 February, 2023. https://dam.gcsp.ch/files/misc/in-focus-digital-authoritarianism
Esvelt, Kevin M. "Delay, Detect, Defend: Preparing for a Future in which Thousands Can Release New Pandemics." Geneva Centre for Security Policy; Geneva Paper: Issue 29. November 2022. https://www.gcsp.ch/publications/delay-detect-defend-preparing-future-which-thousands-can-release-new-pandemics
Julliard, Valentin, Federico Mantellassi and Jean-Marc Rickli « Implications for the Future of Warfare » in The Russia-Ukraine War's Implications for Global Security: A First Multi-issue Analysis. Ed. Thomas Greminger and Tobias Vestner, 24 August 2022. https://www.gcsp.ch/publications/russia-ukraine-wars-implications-global-security
Scott-Hayward, Sandra. "Securing AI-Based Security Systems." Geneva Centre for Security Policy; Strategic Security Analysis: Issue 25. June 2022. https://www.gcsp.ch/publications/securing-ai-based-security-systems
Mantellassi, Federico. "In Focus: The Challenges of Artificial Intelligence" Geneva Centre for Security Policy, 4 April 2022. https://www.gcsp.ch/global-insights/focus-challenges-artificial-intelligence
Mantellassi, Federico "In Focus: The Challenges of Neurotechnology" Geneva Centre for Security Policy, 11 April 2022. https://www.gcsp.ch/global-insights/focus-challenges-neurotechnology
Mantellassi, Federico "In Focus: The Challenges of Synthetic Biology" Geneva Centre for Security Policy, 18 April 2022. https://www.gcsp.ch/global-insights/focus-challenges-synthetic-biology
Mantellassi, Federico and Rickli, Jean-Marc. "Our Digital Future: The Security Implications of Metaverses" Geneva Centre for Security Policy; Strategic Security Analysis: Issue 24. 25 March, 2022. https://www.gcsp.ch/publications/our-digital-future-security-implications-metaverses
Damian Eke, Amy Bernard, Jan G. Bjaalie, Ricardo Chavarriaga, Takashi Hanakawa, Anthony Hannan, Sean Hill, et al. 2021. "International Data Governance for Neuroscience." PsyArXiv. June 1. doi:10.31234/osf.io/esz9b.
Ienca et al., 2021. "Towards a Governance Framework for Brain Data".  arXiv:2109.11960. https://arxiv.org/abs/2109.11960
Rickli, Jean-Marc and Ienca, Marcello. "The Security and Military Implications of Neurotechnology and Artificial Intelligence" in Friedrich and al. (eds). Clinical Neurotechnology meets Artificial Intelligence, (2021), Berlin: Springer, p. 197-214, https://www.springer.com/gp/book/9783030645892#aboutBook
Rickli, Jean-Marc. "Surrogate Warfare and The Transformation of War in the 2020s," Observer Research Foundation, 30 December 2020, https://www.gcsp.ch/global-insights/surrogate-warfare-and-transformation-war-2020s  
Rickli, Jean-Marc . "Neurotechnologies and Future Warfares," RSIS, Nanyang Technological University, 7 December 2020, https://www.rsis.edu.sg/rsis-publication/rsis/ai-governance-and-military-affairs-neurotechnologies-and-future-warfare/#.YAp-Oi2ZPEZ
Rickli, Jean-Marc. "The Strategic Implications of Artificial Intelligence," in Al Naqvi and J. Munoz, Mark (ed.). Handbook of Artificial Intelligence and Robotic Process Automation: Policy and Government Applications, (2020). London: Anthem Press, chapter 5, https://anthempress.com/handbook-of-artificial-intelligence-and-robotic-process-automation-hb
Rickli, Jean-Marc . "Containing Emerging Technologies' Impact on International Security," Stockholm Free World Forum, Jan (2020), https://frivarld.se/wp-content/uploads/2019/12/rickli.pdf
Rickli, Jean-Marc . "Applying Resilience to Hybrid Threats", with Linkov A. and al., IEEE Security and Privacy, Sept-Oct (2019), https://ieeexplore.ieee.org/document/8821471
Rickli, Jean-Marc . "The Destabilizing Prospects of Artificial Intelligence for Nuclear Strategy, Deterrence and Stability," in Boulanin, Vincent (ed.) (2019). The Impact of Artificial Intelligence on Strategic Stability and Nuclear Risk: European Perpectives. Stockholm: Stockholm International Peace Research Institute, Volume I, pp. 91-98, https://www.sipri.org/sites/default/files/2019-05/sipri1905-ai-strategic-stability-nuclear-risk.pdf
Rickli, Jean-Marc . "Education Key to Managing Risk of Emerging Technology", European CEO, 6 March 2019, https://www.europeanceo.com/industry-outlook/education-key-to-managing-the-threats-posed-by-new-technology/
Rickli, Jean-Marc . "The Economic, Security, and Military Implications of Artificial Intelligence for the Gulf Arab Countries", EDA Insights, Emirates Diplomatic Academy, Abu Dhabi, November (2018), http://eda.ac.ae/docs/default-source/Publications/eda-insight_ai_en.pdf
Rickli, Jean-Marc . "International Governance and The Malicious Uses of Artificial Intelligence", Swissfuture Review, Summer (2018), https://www.gcsp.ch/News-Knowledge/Global-insight/Malicious-Uses-of-Artificial-Intelligence-Is-it-Time-for-international-Governance
Rickli, Jean-Marc . "The Impact of Autonomy and Artificial Intelligence on Strategic Stability", UN Special, July-August (2018), pp. 32-33, https://www.unspecial.org/2018/07/the-impact-of-autonomy-and-artificial-intelligence-on-strategic-stability/
---
To learn more about the GCSP's Global Fellowship Initiative click here
To learn more about the Global and Emerging Risks cluster click here