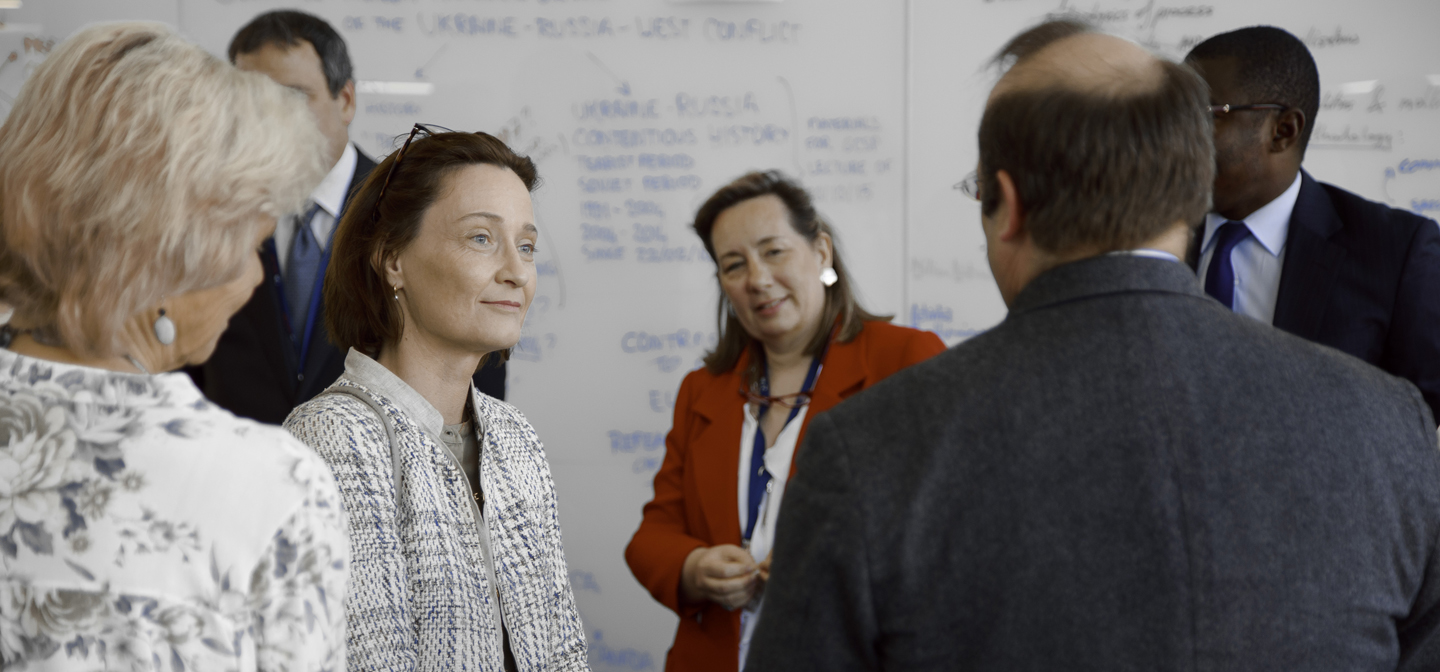 In an age of geopolitical disruption, diplomacy is fast changing and increasingly digital, within an environment of complex interconnected challenges.
As diplomats and political advisors, you not only need to constantly update your knowledge and skills, but also to learn new and innovative methods to contribute to more effective foreign policy and creative diplomacy. At the GCSP , we focus on enhancing your abilities to synthesize information rapidly, think creatively, and communicate effectively to a diverse variety of stakeholders.
Our Diplomatic Tradecraft Cluster places particular emphasis on effective communication, reporting, analysis, risk assessment, advocacy, negotiation, and mediation. Furthermore, while specific courses are tailored to diplomats and policy advisors, others are designed to bring diplomatic tradecraft to non-diplomats – individuals working in peace and security affairs in close collaboration with diplomats, in multi-cultural environments, or who have a keen interest in diplomatic skills. All of our courses are customizable and can be adapted to suit your domain and your location.
If you choose to engage with us at GCSP, you will not only have the opportunity to network with experts from a variety of backgrounds, but will become integrated into a community of government officials and security policy professionals across the globe.