What sets us apart
We always follow 'The GCSP Way'. Its great strength lies in its inclusive approach. We consider all points of view; we seek to reconcile opposites, break down barriers, and encourage creativity in tackling international challenges.
In all our activities, we equip individuals with knowledge, skills and contacts to develop their strategic, innovative and critical thinking. 
Each year more than 1'200 course participants attend executive education activities in Geneva and abroad. They include government officials (diplomats, military officers, policy makers), representatives of international organisations and non-governmental organisations, business leaders, politicians and journalists of more than 184 nationalities. Our executive education activities give participants access to over 1'000 first class experts and practitioners from around the world and is certified with the EDUQUA label, a Swiss quality label for continuing education.
We have an ever-growing alumni community of over 9,000 international professionals that is vibrant, global and known for its influence.
Our principles of impartiality, independence and inclusiveness make us a sought-after venue for track 1.5 and 2.0 diplomacy.
Our activities (courses, workshops, conferences) held at the GCSP's headquarters take place in the state of the art Maison de la paix, where participants benefit from the networking resources of International Geneva, the operational center of global governance and the world's largest hub for global peace and security. The GCSP also has a strong global presence, organising courses elsewhere in Europe, as well as in the Middle East, Africa, Asia, and North America.

Our Story
The Geneva Centre for Security Policy (GCSP) has its roots in the Geneva Summit of 1985: the first meeting between U.S. President Ronald Reagan and Soviet General Secretary Mikhail Gorbachev to discuss international diplomatic relations and the arms race in the midst of the Cold War.
The meeting exposed the pressing need to strengthen national expertise in the field of disarmament and international security, so the Swiss Confederation took the initiative to design a nine month executive training programme for government officials.  It met the needs of officials not just in Switzerland, but in many other countries in Europe and beyond.
The course was uniquely designed to address the most critical issues in a round table format that facilitated exchange between experts and practitioners.  The officials not only gained knowledge, but also built relations and trust across political divides and thus the course became a vehicle to build and maintain peace, security and stability and foster international cooperation. The 'GCSP Way' was born.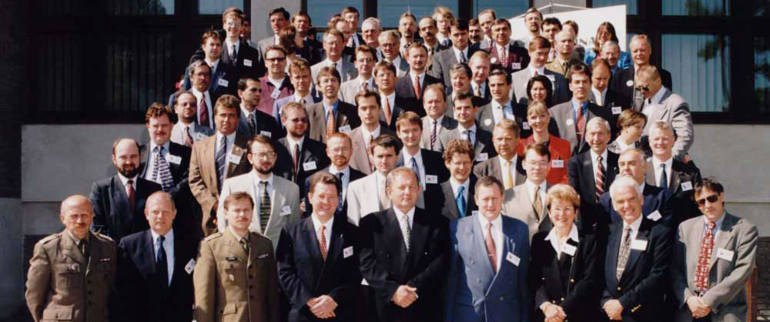 Creation of an international non-profit Foundation.
In 1995, Mr. Adolf Ogi, Swiss President and Federal Counsellor in charge of the Federal Department (Ministry) of Defence initiated the establishment of an international Foundation in Geneva to expand the reach and impact of the course and serve as a contribution of the Government of Switzerland to peace in Europe. 11 States accepted to nominate a representative to serve on the Foundation Council (board of trustees).
The GCSP's mission was strengthened, when in 1996, Switzerland joined the Partnership for Peace (PfP), an initiative led by the North Atlantic Treaty Organisation (NATO) to enhance transatlantic security cooperation. GCSP was a Swiss contribution to the PfP and is now recognised as a Partnership Training and Education Centre (PTEC).
Since our creation a quarter of a century ago, we have delivered high quality executive education programmes in international security policy for participants coming first from the Euro-Atlantic Area and then worldwide. The complex, interconnected nature of security challenges has also led us to expand our portfolio of expertise and the professional and geographic diversity of our staff, participants, associates and experts.
In 2014 our move to the Maison de la paix (House of Peace), a state-of-the-art glass structure in the heart of International Geneva, led to a significant transformation and expansion of the Centre.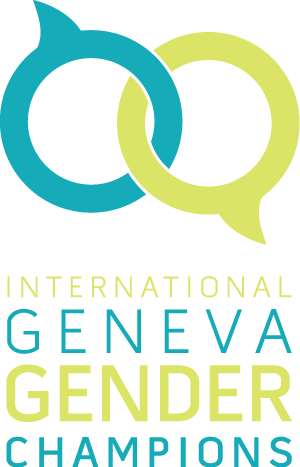 In September 2019, the GCSP's Creative Spark become host to the International Gender Champions Secretariat.