Peace of Mind: Cognitive Warfare and the Governance of Subversion in the 21st Century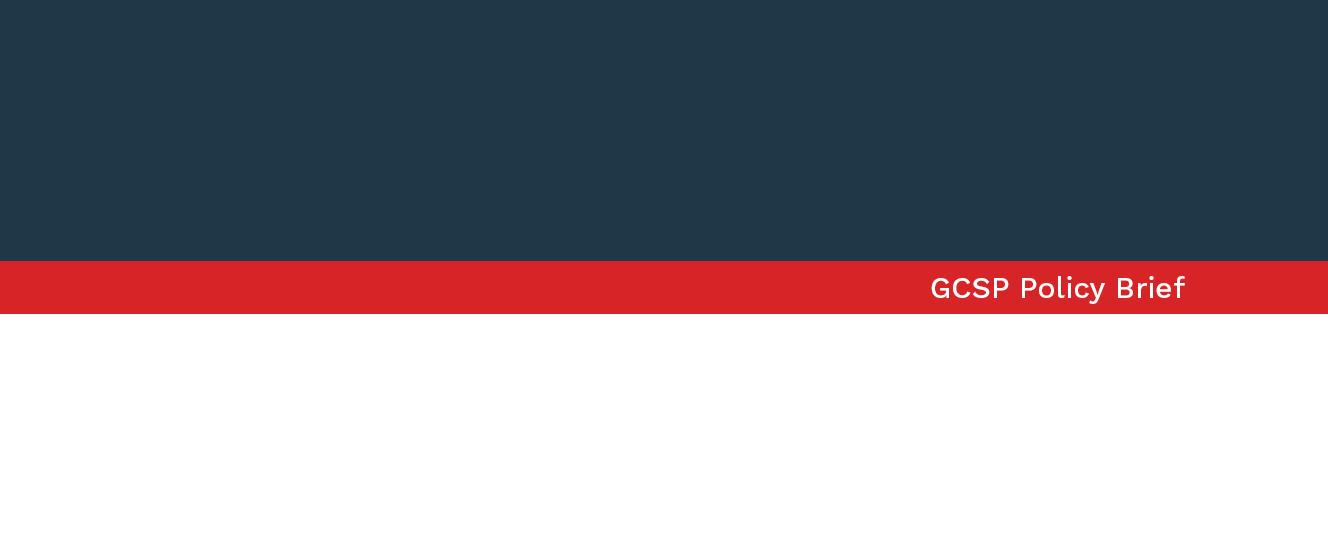 Peace of Mind: Cognitive Warfare and the Governance of Subversion in the 21st Century
By
Jean-Marc Rickli, Federico Mantellassi and Gwyn Glasser
The 21st century is marked by unprecedented and exponential technological advances. These advances are changing the ways in which states influence, coerce, subvert and wage war, and have democratised access to global means of influence for non-state actors – and even individuals. This has accelerated the prevalence of so-called hybrid forms of warfare. An "age of unpeace" appears to have established itself, with a pervasive sense of both non-peace and non-war. Influence campaigns utilising digitally spread disinformation and instrumentalising social media technologies have proliferated, enhancing ways to target the human mind. Current and future developments in artificial intelligence (AI), cognitive sciences, neurotechnologies, and other related fields will further increase the risks of mass manipulation and lead to the possibility of the militarisation of the mind as the battlefield of the future. 
The emergence of the cognitive domain as the sixth domain of warfare will lead to the increased conduct of cognitive warfare, which is likely to raise the profile and efficiency of non-kinetic means of subversion over kinetic means of coercion, while benefitting from a lack of international governance. If international governance remains static while these tools advance at great speeds, the international system will lack the frameworks, tools, and understanding needed to govern the means of 21st century subversion.
This policy brief explores the emergence of cognitive warfare – which aims at controlling what and how an adversary thinks – and the rise on the international stage of non-kinetic means of subversion enabled by emerging technologies. It proposes the establishment of governance frameworks to regulate the use of emerging technologies for purposes of cognitive warfare with the ultimate aim of subversion. It promotes the concept of "subversion control" in order to prevent the militarisation of the mind. It further recommends the regulation of enabling emerging technologies, such as neurotechnologies and AI, while promoting the enhancement of "societal resilience", especially in democracies, whose open and digitalised information environments make them structurally more vulnerable to the practices of cognitive warfare. Lastly, the brief seeks to promote more research into the concept of cognitive warfare itself, which will in turn assist governance efforts.
About the authors

Dr Jean-Marc Rickli is Head of Global and Emerging Risks as well as of the Polymath Initiative at the GCSP. Among other positions, he is also the co-chair of the Emerging Security Challenges Working Group of the NATO Partnership for Peace Consortium.
Mr Federico Mantellassi is a Research and Project Officer for the Global and Emerging Risks cluster at the GCSP. He is also the project coordinator of the GCSP's Polymath Initiative.
Mr Gwyn Glasser is a consultant on technology governance for the Cyberpeace institute, and a former Junior Researcher at the Geneva Center for Security Policy
Disclaimer: The views, information and opinions expressed in this publication are the author's/authors' own and do not necessarily reflect those of the GCSP or the members of its Foundation Council. The GCSP is not responsible for the accuracy of the information.