The Future of Political Leadership: a shift in practices and mindsets is needed to create the conditions for a democratic revival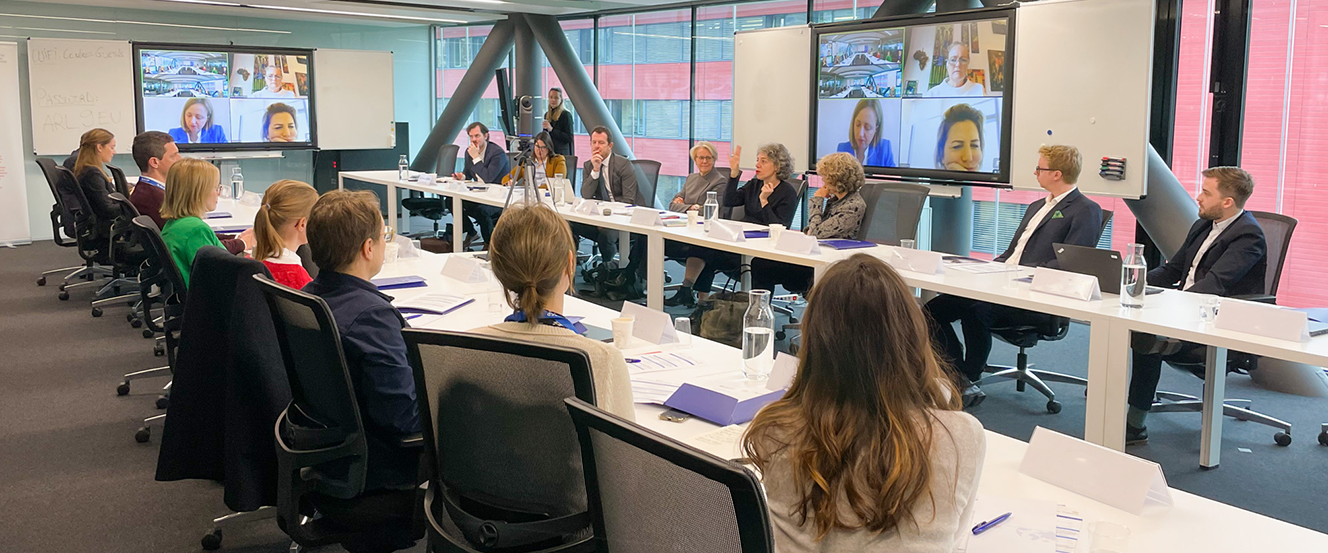 The Future of Political Leadership: a shift in practices and mindsets is needed to create the conditions for a democratic revival
"Of all the leadership roles, political leaders have the greatest impact on our societies and the many, often interdependent, issues those societies are grappling with. Yet the role of a political leader is often undefined, and those holding such roles, be they ill or well equipped, are struggling to get to grips with the responsibilities they carry" stated Peter Cunningham as he opened the workshop on the Future of Political Leadership on 6 December 2022 hosted by the Geneva Centre for Security Policy.
This workshop co-convened by the GCSP, the Kofi Annan Foundation and NexusVesting is the starting point of a new Political Leadership Initiative, stemming from a shared set of questions:
What should we expect of our political leaders in this era of uncertainty and change?

What does improving political leadership entail?

What can be done in practical terms to select and promote politicians that live up to political leadership standards that are largely undefined?

How to develop a pipeline of well-prepared representative people for political leadership roles?
We are witnessing a crisis of trust from the voters in their elected officials and ultimately an erosion of belief in democracy itself. The rise of abstention and populist parties in recent years are telling symptoms of this crisis.
"Many leaders today no longer seem to know how to deliver, or even what is necessary", regretted Corinne Momal-Vanian, Executive Director of the Kofi Annan Foundation. "This crisis of political leadership goes a long way to explaining the crisis of democracy itself", she warned, quoting recent studies on the declining trust in politicians and politics in established and fledgling democracies alike.
The latest edition of the Democracy Perception Index shows that governments are simply not living up to the expectations of their citizens. Several factors can explain this situation: the succession of economic, climate and sanitary crises, the generalised disinformation spread across all forms of media, and finally the sense of inefficiency of the public policies set up by political leaders. It is this last point that is at the heart of this new initiative:  Understanding the gap between what citizens expect from their leaders and what their leaders do and finding solutions to reduce this gap.
"Political leaders who serve themselves and their parties to the neglect of public interest impacts badly on so many aspects of daily life that we must address the problem. We need a reference framework enabling us to select better political leaders and measure their performance" stated Anne Gloor, Founder and Director of NexusVesting. Political leadership is the missing link between the many challenges the world faces on the one hand, and the wealth of knowledge and technical solutions available on the other. It has significant influence on the security, wellbeing, and prosperity of societies and the confidence citizens have in governments.
The workshop gathered a host of leading organisations in this area, such as Apolitical, the Westminster Foundation, the Nelson Mandela School of Governance, the Universal Rights Group, Reinstitute, and UN Women. These were joined by representatives of several diplomatic missions to the United Nations in Geneva who share their concerns about the crisis of leadership and its implications. 
Former Geneva Mayor Sandrine Salerno, sharing her experience of politics, noted that many elected politicians were not fully aware at the outset of their mandates of what becoming a public persona meant. She described some of the challenges she faced as a woman politician, and how she had to defy stereotypes and overcome prejudices. She emphasised the need for political leaders to show courage, ask the tough questions, and take on the job with a focus on achieving real change and moving things forward.
Zeid Ra'ad Al Hussein, the former UN High Commissioner for Human Rights, spoke about the qualities needed from political leaders, such as personal responsibility, a belief in progress, knowledge, and the ability to deal with adversity. He deplored what he saw as the mediocrity and lack of vision of much of today's political class. He flagged that elitism is preventing people from getting engaged, the need to break the cycle of power politics and involve real expertise.
In addition to creating an open discussion, the objectives of the workshop were to:
Provide a platform

for exchange on what is required to equip political leaders with the mindsets and capabilities needed to rebuild people's trust and lead through complex challenges.

Bring diverse actors together

to deepen and broaden our collective understanding of the challenges and needs of political leaders.

Create opportunities for further cooperation

by convening committed partners that can make meaningful contributions to addressing the issues that emerge during the discussions.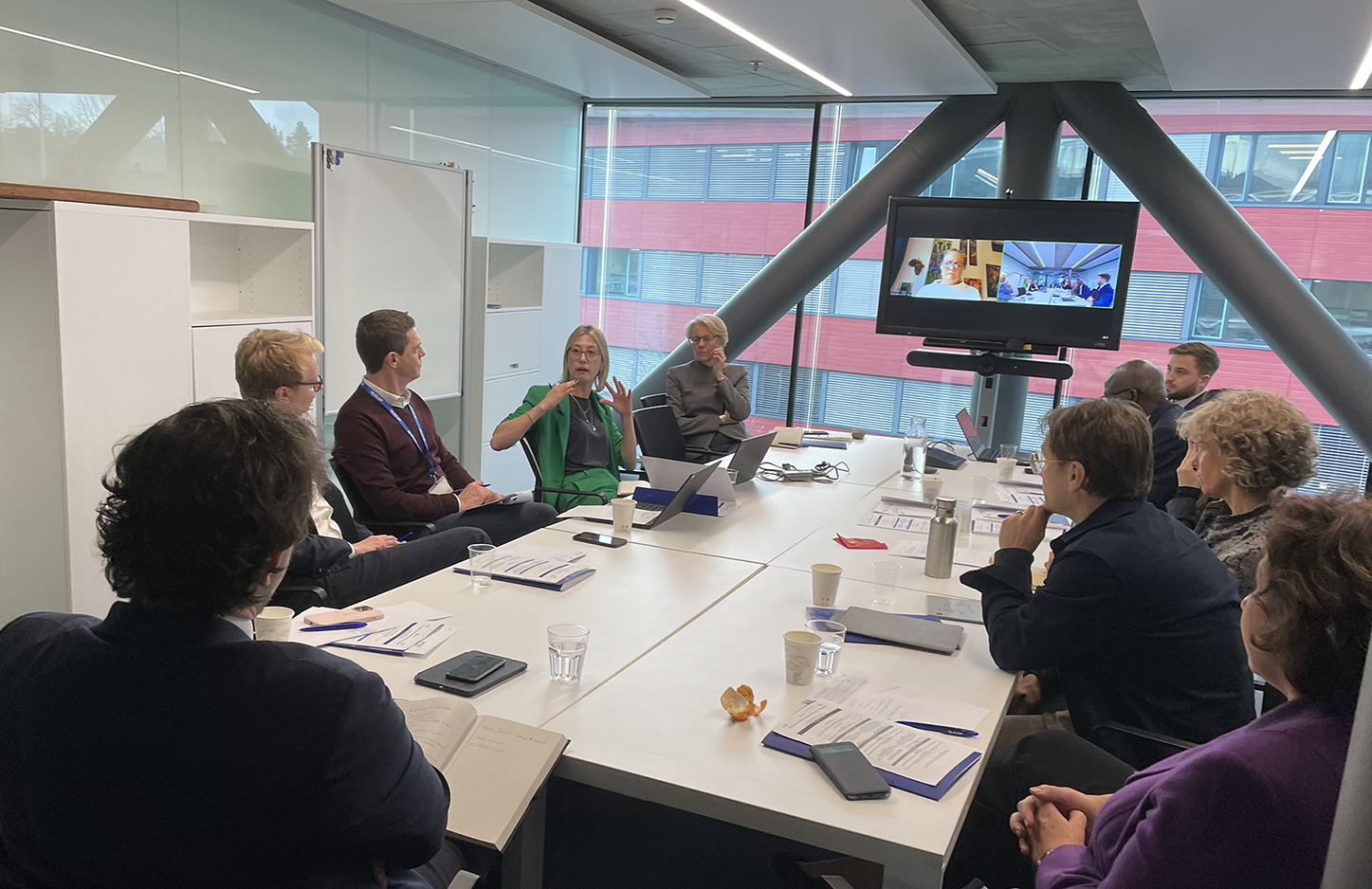 3 main points were highlighted by participants:
Vision, integrity, and empathy
Preparedness and training in key areas of policy and leading is crucial, therefore, the participants stressed that political leadership is about more than knowledge and skills: it is about empathy, vision, and integrity. Something missing in contemporary political leadership is the ability to involve the public at large and various levels of representation to create a compelling, inclusive, and publicly shared long-term vision and narrative for the nation or region they lead.
This 'cathedral thinking' is often overlooked due to short term promises and electoral strategies which undermine voter trust and support. It is also a way to overpower a disinformation deluge that is filling this void and rebuild trust.
Additionally, with empathy and integrity, leaders would benefit a lot from more self-awareness and reflexivity. Being aware of ourselves help us improve our skills and understand our environment. Today, many political party cultures retain an outdated perception that leading is about 'knowing', and that 'learning' is a sign of weakness. Yet we strive, at the GCSP and elsewhere, to demonstrate the benefits of continuous, lifelong learning for leaders.
Intermediaries and political engagement
Participants also noted that intermediaries such as political parties and trade unions are losing ground, and often fail to benefit from new technologies for engagement. And while political parties remain the main conduits to political office, they often reward loyalty and continuity over knowledge, skills, innovation or indeed integrity.
As a result, activist movements have evolved as an alternative for political engagement, especially among young people. There was a consensus that, contrary to common stereotypes, youth today is at least as political as previous generations, but due to declining faith in the effectiveness of traditional politics, its engagement takes new forms, including demonstrations, online activism, and boycotts. 
A key point for citizen engagement will be developing and sharing positive narratives of democracy and about how and why citizens should get involved. It is equally important to communicate clearly on the cost of non-democratic systems and of non-engagement.
With real performance of politicians hard to measure in the age of disinformation and spin, it is important to reinforce independent oversight systems in place, such as legislative and policy accountability, as well as reflect on new mechanisms for accountability. Strategies and methods must be sought to increase current and future leaders' focus on personal responsibility, and their commitment to values and to the notion of public service.
At the conclusion of the workshop, Peter Cunningham, head of leadership at the GCSP, encouraged the participants to join forces to address this crucial issue of our times. As this new initiative gets underway, everyone can contribute with their expertise, research, funding, and networks as well as their creativity in the service of advancing the understanding and practice of political leadership.  The road will be long, but the stakes are high and today more than ever, in the multipolar and uncertain world in which we live, peace and security depends on the quality and commitment of our political leaders.
What do you think is needed to ensure current and future political leaders are prepared to navigate us through global peace and security challenges?