The GCSP's oldest course celebrates 35 years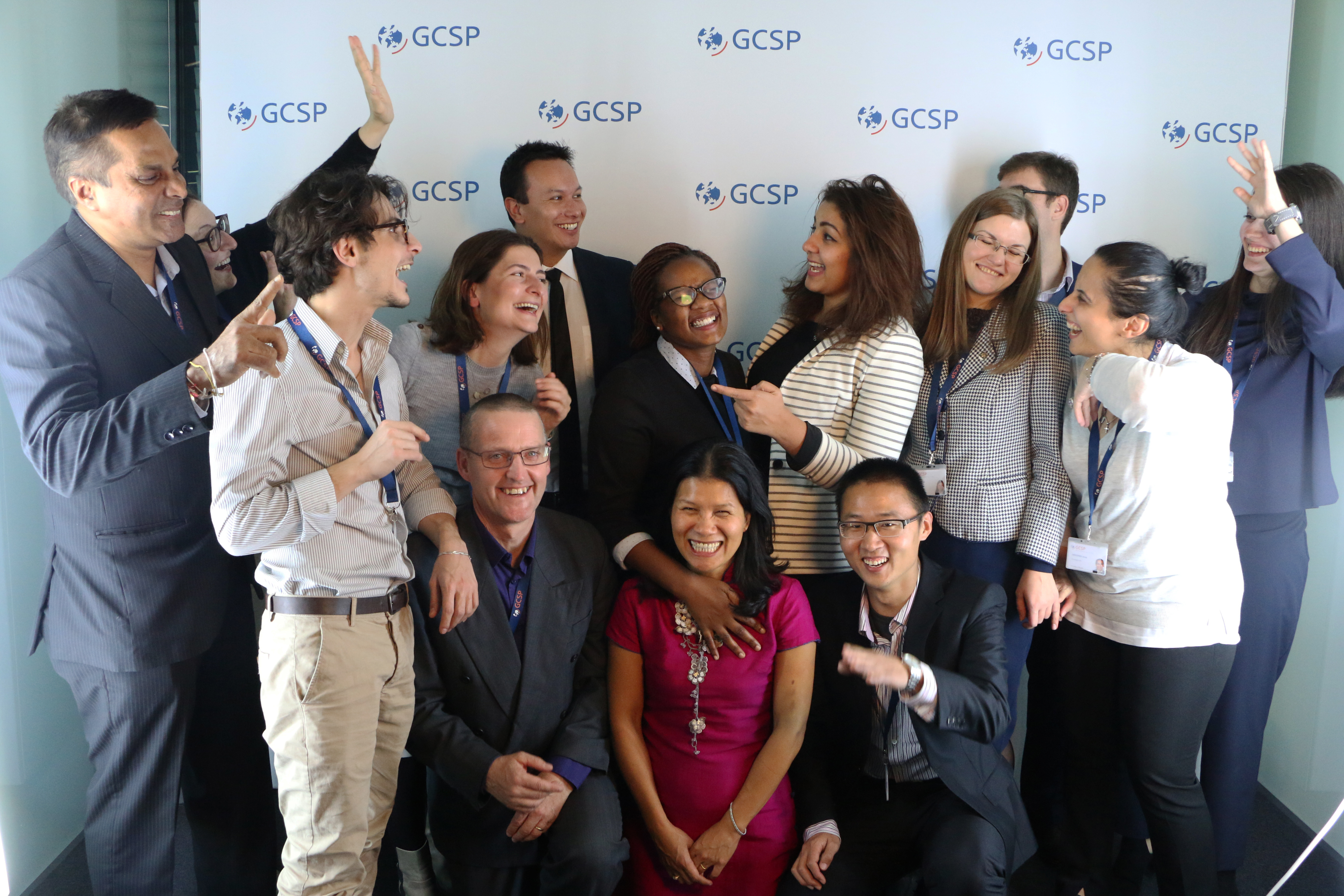 The GCSP's oldest course celebrates 35 years
Exciting 2021 programme designed to promote deeper exchange between ITC-LISC Alumni
Twenty-five years ago, the GCSP began its journey of advancing peace and security around the world. The spark that ignited the Centre's establishment actually came in the late 1980s, just after the 1985 Geneva Summit between the US President Ronald Reagan and the Soviet General Secretary Mikhail Gorbachev. The meeting exposed the pressing need to strengthen Swiss national expertise in the field of disarmament and international security, which led to the design of a nine-month executive training programme.
The International Training Course in Security Policy (ITC) was introduced in 1986. The first class was comprised of six participants from the Swiss Ministries of Foreign Affairs and Defence. Very quickly the course opened to officials from European countries and continued to grow into a global participation.
In 2006, the GCSP and the University of Geneva decided to collaborate in the creation of a Master of Advanced Studies in International and European Security; building on the comprehensive nature of the International Training Course in Security Policy (ITC) and benefitting from the academic expertise of the University. This opened the possibility for participants to follow the ITC policy-oriented track or engage in the dual-track programme receiving a Master of Advanced Studies in addition to the ITC.
In 2015, and in building upon 29 years of high-level learning and expertise, the International Training Course in Security Policy (ITC) evolved into the Leadership in International Security Course (LISC). The LISC reflected the changing needs for security policy professionals and their institutions – continuing high-level learning and networking through an increasingly interactive methodology, and with a focus on leadership skills at its core.
Now, the course is in its 35th year and we are proud to celebrate this milestone together with our ITC/LISC community!
GCSP Former Director (2013-2021), Christian Dussey, addresses the ITC-LISC alumni community
Since the course's establishment 841 representatives
from governments and civil society from 90 nations have graduated from the course.
Today, these individuals shape policy agendas of governments, organisations and businesses worldwide. 
As GCSP Director, Ambassador Christian Dussey often says "the GCSP transforms the world one class at the time". Throughout this anniversary year, we will unite ITC and LISC alumni many classrooms at a time, in order to exchange insights through a range of virtual and in-person activities.
Our 2021 Programme at a Glance
Monthly Alumn Insights and other interactive thematic discussions will take place each month over lunchtime or after work, open to all ITC/LISC alumni and current LISC participants

Alumni stories: learn about what your predecessors/successors are doing now!

A special 35th LISC anniversary event in accordance with the LISC graduation in May 2021
"The course participants from all continents and from different security related professional backgrounds have enriched my understanding of security through the 'eyes, practice and experience' of my fellow security practitioners. I have had the privilege to share my experience and knowledge and to learn from the experience ofmy colleagues too." (LISC Alumna 2020, Kenya)
To connect with your former classmates, login to your exclusive platform at MyGCSP
Help us to advance the course for the next 35 years.
Complete the  ITC/LISC survey: https://www.research.net/r/DTZKTKQ