Security policy experts unite for 4th Global Alumni Networking Night (GANN)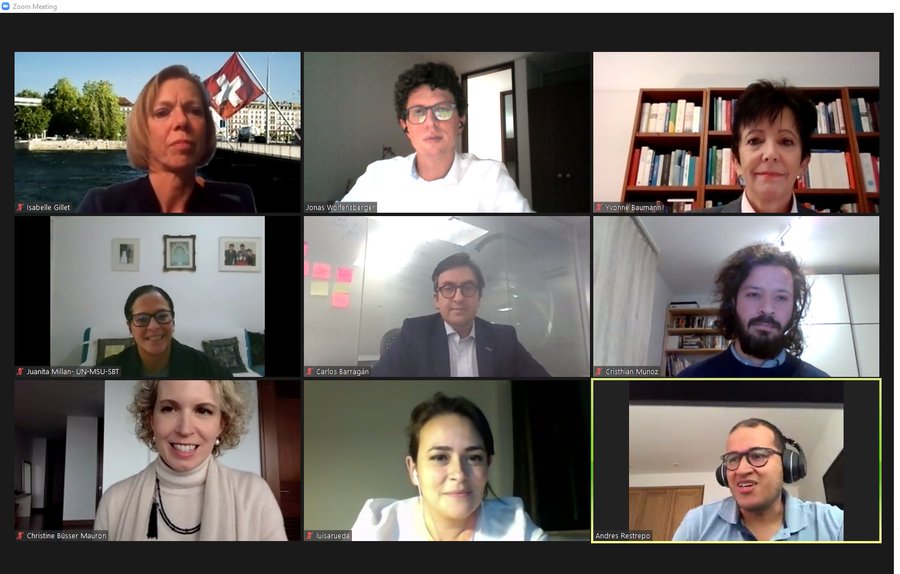 Security policy experts unite for 4th Global Alumni Networking Night (GANN)
A uniquely synchronized alumni event
The Global Alumni Networking Night (GANN), again illuminated capitals, simultaneously holding networking events in 27 different destinations around the world. The event, now in its fourth edition, was held alongside a series of virtual events, all commemorating the 25th Anniversary of the Geneva Centre for Security Policy (GCSP).
The GANN is geographically the Centre's most widely held event, attracting each year a growing number of alumni, speakers, fellows, faculty, staff and guests, interested in theme centring around international security. For many in this vibrant community, GANN is not just an opportunity to reminisce about the past but rather an opportunity reconnect and imagine a new future.
In celebration of the GCSP's silver anniversary, the fourth edition of the GANN highlighted the unique contribution of Switzerland in the training of decision-makers at the GCSP. The GCSP Community Engagement team sincerely thanks the Swiss Embassies who contributed to the GANN by hosting networking events. In an address to the GCSP global community, Federal Councillor Ignazio Cassis, Head of the Swiss Federal Department of Foreign Affairs, discussed Switzerland's role in foreign and security policy. He also highlighted the GCSP's role, stating that the Centre remains "crucial to Switzerland's foreign policy". Video address here
"Switzerland must invest in a global network to promote its interests and values. The GCSP exemplifies this vision."
A dynamic kick-off to the GANN festivities began in Washington DC with a "fireside chat between Damon Wilson, Executive Vice President, Atlantic Council and Ambassador of Switzerland to the USA, Jacques Pitteloud, GCSP alumnus. The events rippled around the globed from Australia to North and Southeast Asia, across Europe and Africa to Columbia. In Poland, Ambassador Jürg Burri invited his counterpart from Iran, Ambassador Markus Leitner, for a discussion focused on "Swiss Good Offices in Times of Great Challenge".
Both exchanges are available exclusively to our Alumni Community in the Digital Hub of our "Alumni Resources" on our MyGCSP platform. Reserved access to Alumni.
The GCSP Community Engagement team hopes to see you in 2021 for the next edition of the Global Alumni Networking Night!