We are pleased to present our 2020 catalogue.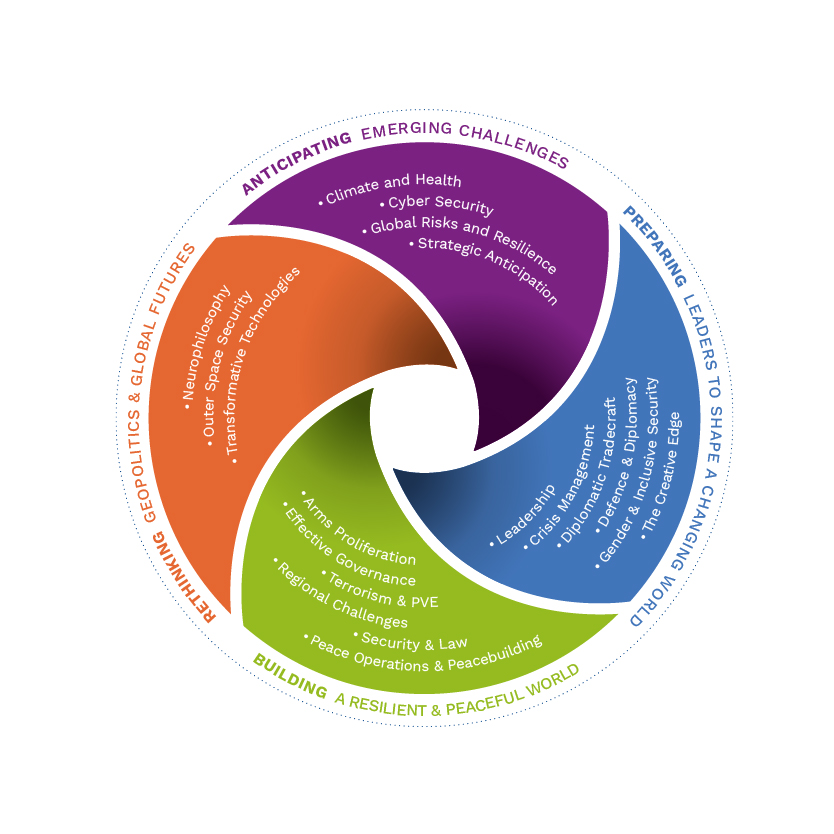 In the last 25 years, the GCSP grew to an internationally renowned institution delivering an ever-growing portfolio of offerings always staying true to our mission to advance peace, security and international cooperation. We do this through executive education, diplomatic dialogue, policy analysis and the co-creation of innovative solutions.
With the aim to reach impact, we:
Transform individuals and organisations: Through courses, workshops, and advisory services.
Foster dialogue: We contribute to high-level debates on current geopolitical issues by actively applying multi-track diplomacy.
Support inspired individuals and accelerating promising projects: Our model breaks down silos, draws on practitioners' experience, and forms a unique community of people, ideas and innovative approaches.
Boost our growing, vibrant and global community: Join us as a participant, expert, fellow or partner and engage with our influential global community.
Join our global community of 8,200+ alumni from 167 countries and be part of our journey to shape the next 25 years together. 
The 2019 Course Catalogue is still available here.