Cyber Security in the context of international security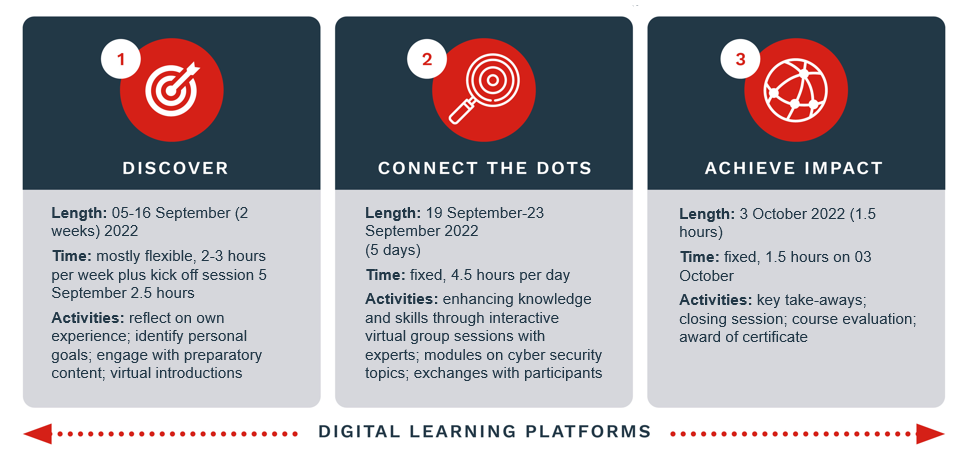 What are the current trends in threats, risks, and vulnerabilities? How do threat actors exploit vulnerabilities to conduct ransomware attacks? Participate to understand Cyberspace as an operational environment and what to do about threats, risks, and vulnerabilities. 
Cyberspace: hardware, and software which are used to create, process, store, retrieve and disseminate information in different types of interconnected networks that build a large, global network, built, and used by people, has transformed all aspects of human life. It enables information flows at speeds that never existed before; it creates value through e-commerce; it streamlines processes generating value to businesses, and it enables command and control of capabilities for crisis management or to conduct joint operations. However, threat actors identify and exploit vulnerabilities to conduct cyber attacks targeting organisations in academia, and the public and private sectors. The motive can be to steal intellectual property (knowledge), espionage, destruction, or for cybercriminal reasons. Many cases supporting this notion exist: WannaCry, NotPetya, and REvil. Therefore, with an understanding of Cyberspace as the operational environment, participants will get an understanding of threats, risks, vulnerabilities, and what to do about them.
Learning Objectives on this Journey  
Our unique learning approach means that you will participate in interactive virtual workshops while taking advantage of both self-paced and social learning opportunities.
On this learning journey you will explore new resources and engage with your peers through an interactive online platform, enjoy discussion fora with participants and experts and take advantage of opportunities for deeper and meaningful online conversations during group works. It means upon completion of this journey, participants will be able to:
Describe and analyse cyberspace as an operational environment (infrastructure, defence measures),

Identify and analyse threats, vulnerabilities, risks and events, and apply this knowledge to inform defensive measures for Cyber Security on the organizational Level,

Assess potential mitigating measures on the organizational level for an enhanced cyber security posture and assess its impact on cyber security policy (organizational level, country level),

Examine the role of Cyber Security in the context of International Security.  
By combining hands-on exercises, expert presentations and dialogue amongst course participants, the course promotes an active learning approach to cyber security in the context of international security.
Modules
Discover
5 September: Introduction to Cyber security in the context of international security

5 September to 16 September: Self-paced learning. Participants are expected to pre-read materials and are expected to complete tasks for the week of the course.
Connect the Dots:
19 September to 23 September from 09:00 to 13:30 CET: Participants will explore Cyber security in the context of international security through Keynote sessions, interactive sessions with keynote speakers and participants, case studies and reflection sessions. Topics that will be covered include:

Strategic Information Operations/Cyberspace Operations

Threats & Cyberspace operations

International Law and Cyberspace Operations

Cyber Security on the Organizational Level

Policy & International Affairs
Achieve Impact
3 October: Key take-aways, closing session & Certificate award
This course is intended for those working for an organization or are in a position responsible for or may soon be responsible for cyber security.
Regular participants come from a variety of professional backgrounds including:
Government officials (including cyber policy officers, diplomats, military officers, intelligence analysts);

Staff from international organisations;

Private sector actors.
2500 CHF
Alumni qualify for a 20% discount. Discounts are not cumulative.