18 October 2023 09h00 - 17h00
/ Duration: 1 DAY
The Future of Outer Space Security - A Virtual Learning Journey 2023
Part of the Geopolitics and Global Futures Symposium 2023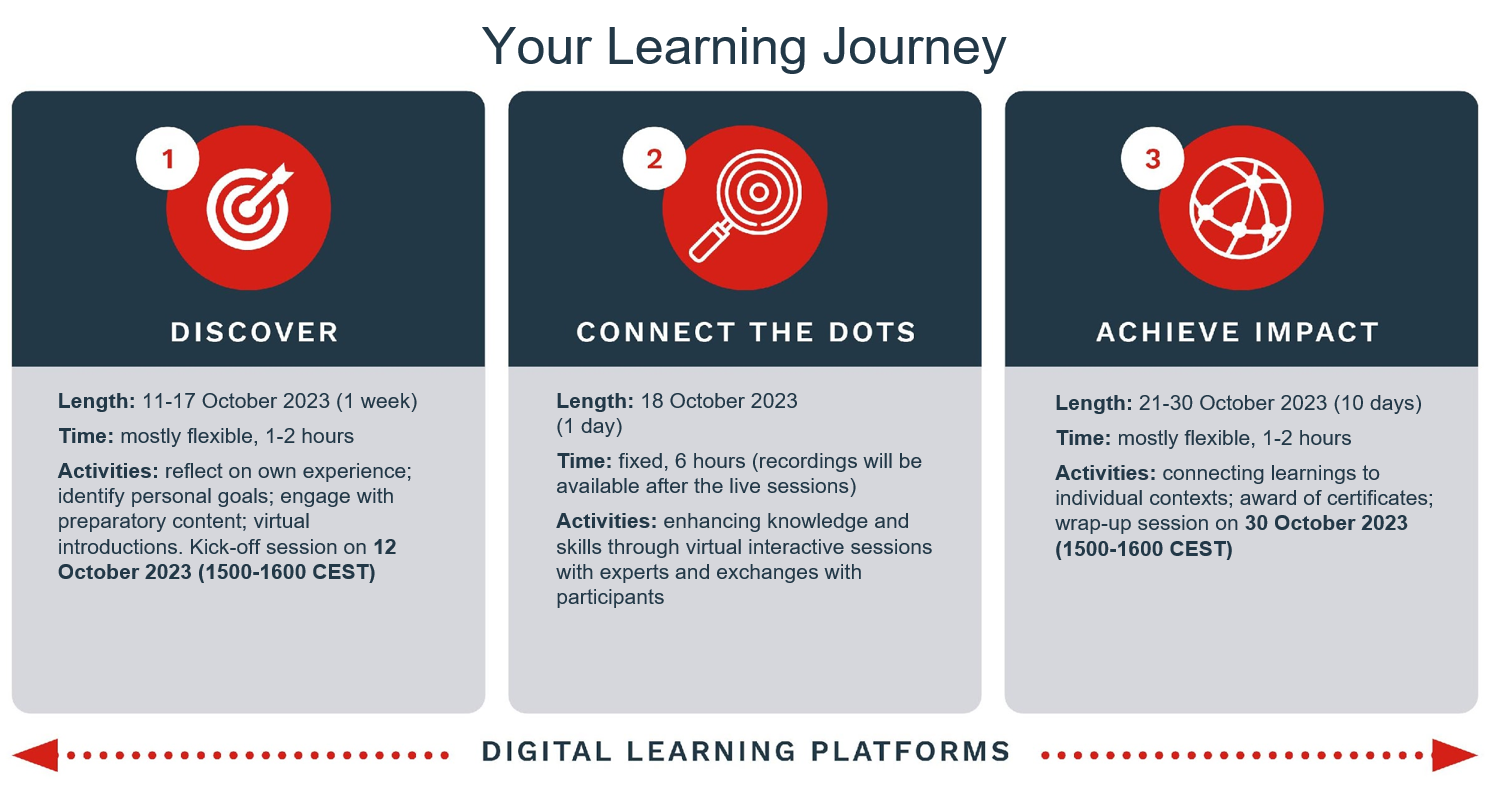 Discussions on how humanity can use space responsibly are rapidly gaining significance. Whether tackling practical issues, such as mitigating space debris and orbital congestion, or assessing new technologies and new actors, such debates have wide-ranging consequences for governance and space politics.
With a focus on these issues and more, this course addresses the latest debates and conflicts at the heart of the burgeoning and increasingly significant field of outer space security.
As humanity becomes increasingly dependent on space-based technologies, the need to maintain space as a peaceful environment for international cooperation and technological and scientific progress is ever more paramount. This task is further complicated by the proliferation of actors operating in space, and the potential placement or use of offensive weapons in outer space.
This course provides an overview of the key contemporary issues in outer-space governance from both a legal and policy-oriented perspective.
Learning objectives
The course offers a comprehensive analysis of the role of space security and will develop your understanding of how new technologies and practices will impact future conflicts and ethical questions.
You will develop four key areas of competence:
clearly defining and understanding the global relevance of space security;

comprehensively analysing current developments and their impact on international security;

developing critical thinking skills to analyse the varying roles of different actors and technologies;

guidelines for evaluating future risks posed by advances in space-related technologies.
This course on the Future of Outer Space Security offers a stimulating environment, drawing on knowledge from high-level academics, the experience of senior practitioners, and input from professional participants, which will enable you and your peers to engage with a challenging topic that is critical to global security.
Course requirements
All information you need to know (language, certification, technical and application process) before applying to the GCSP are available here.
You will receive a GCSP certificate accredited by EduQua once you have completed all the course modules to the satisfaction of the course director.
This course is designed for officials from governments and international organisations, as well as members of the security and defence policy planning and the intelligence communities. This course is also relevant to representatives from the private sector and nongovernmental organisations, journalists, and anyone with a professional interest in understanding future international security challenges.
250 CHF
The GCSP reserves the right to modify the programme dates, location and fee at any time.
15% Early-Bird Discount if you apply before 18 September 2023. GCSP Alumni qualify for a 20% discount on the standard rate of 250 CHF.
Application Deadline: 15 October 2023