27 - 30 September 2022
/ Duration: 4 DAYS
Lead & Influence with Impact - LIMPACT 13th edition
Location
Geneva, Switzerland
An opportunity to expand your capabilities to lead and influence with increased impact. At the end of this course, you will receive a "Leadership and Influencing Executive Certificate".
Lead and influence to achieve global and personal goals and drive positive change in the world.
The programme addresses the need for future-focused leadership by exposing you to new perspectives, knowledge, and tools to continue developing your leadership skills and capabilities.
What makes this course unique and impactful?
This course is highly rated for its content and delivery. It is based on practices and researched-based frameworks adapted and curated from leading practitioners and experts

You will receive a "Leadership and Influencing Executive Certificate

" after the completion of the learning journey

Your peers will be diverse (nationality, culture, sector, seniority) bringing relevant and innovative views. They will become part of your network, and you will gain access to the GCSP's global community of thousands of experts and practitioners

 

The Key Leadership Challenge (KLC) that runs throughout the course means you will be able to quickly apply what you learn to your work. The KLC anchors your learning to your work/life

 

You will receive a fully personalised Influencing Style Assessment report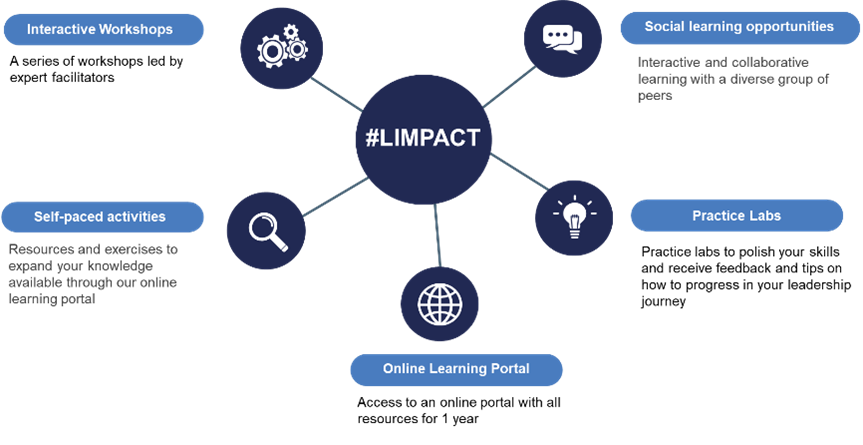 Learning Objectives
Improve your ability to build trust and influence diverse stakeholders when working on challenging issues
Adopt leadership practices that quickly create and sustain collective direction, alignment, and commitment
Learn how to adapt your communication and leadership style to the context in order to have more influence and impact
Put everything you learn into practice immediately and get support from an international network of influential professionals 
Modules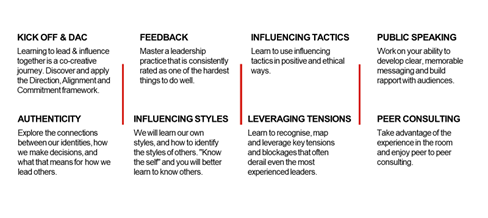 Sessions are participative and engaging, leveraging expert insight with learning with and from a diverse group of peers. Action-learning design is used so you will directly apply practices and give and receive feedback from peers on your own and others' leadership challenges.
You will practice influence and leading, starting from where you are today and advancing tangibly throughout the learning journey.  
What participants have said about previous online editions
If you are a professional and leader from any sector and background and who wants to make a positive impact, this course is for you.
During this 4-day course, you will learn new practices that will motivate, focus, and equip you to create shared direction, align people & resources and achieve high commitment. You will emerge from this experience better equipped to help yourself and the people you work with get results and achieve meaningful impact.  
2200 CHF
A few scholarships and fee waivers are available.
Special offers: GCSP Alumni qualify for a 20% discount on the standard rate.

Bring a friend: 1760 CHF (ensure you mention your friend's name in your application and that your friend mentions your name in their online application)
Application Deadline: 5 September 2022