Anna Sarkisyan shares her insights on the Armenian current political situation and her life after the GCSP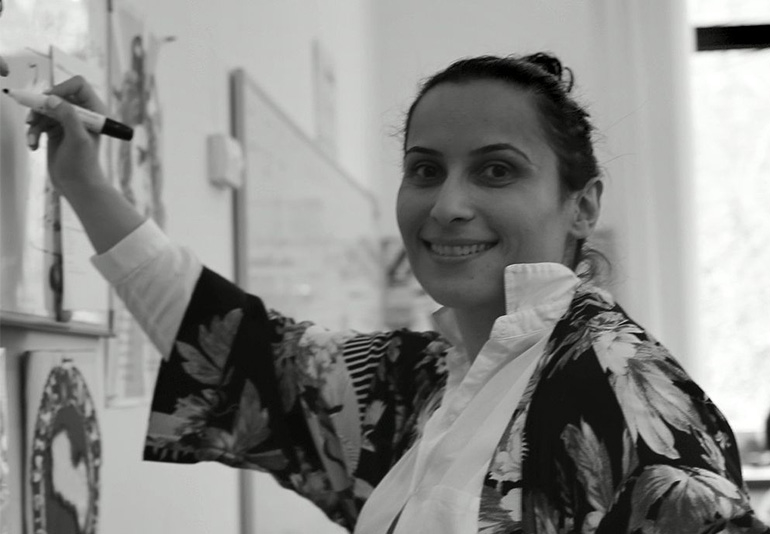 Anna Sarkisyan shares her insights on the Armenian current political situation and her life after the GCSP
GCSP Alumni are driven leaders, prompting a worldwide change in global peace and security.
In this section, we wish to demonstrate how our graduates make a positive impact on communities and the world.
Ms Anna Sarkisyan is an independent expert in security and defense issues and GCSP LISC 2017 Alumna. She shares her insights on the Armenian current political situation and her life after the GCSP.
Alumni Affairs: A landlocked country with Turkey to the West, Georgia to the North, and Azerbaijan to the East, Armenia boasts a history longer than most European countries. In March 2018, the country moved from a presidential system of government to a parliamentary one and Armen Sargsyan was elected president. After serving for 10 years as president, the veteran leader Serzh Sargsyan duly became Prime Minister in April 2018, but sparked the largest civil disobedience campaign Armenia has seen for years. The thousands of protesters who hit the streets of Yerevan saw his latest appointment as an unconstitutional power grab and forced Sargsyan's resignation in favor of opposition leader Nikol Pashinyan, transforming the country's political landscape.
Ms Sarkisyan, could you share with us your insights about the current political situation in Armenia and, particularly, describe the atmosphere you experienced in Yerevan during those difficult transitional days?
Anna Sarkisyan: Previously a Soviet Republic, Armenia underwent major turbulent changes in a struggle for an independent and sovereign country since the end of the twentieth century (if speaking of modern times). We were the first nation in the former Soviet Union to rise up for independence in the late 1980's through national mobilization and peaceful demonstrations. The people of Armenia have ever since  raised their voices on the several socio-economic problems challenging the country's development and causing an unprecedented level of migration, which has led to a brain-drain and demographic decrease of the population.
Hence, the popular uprising in mid-April did not come as a surprise. However, what was not anticipated at the time of the civil disobedience and peaceful strikes that started, was the scale and the end-result of the movement: people of all backgrounds uniting with a will to make Armenia a better place for themselves and for their children.
While the credit for the peaceful change of power goes to the opposition leader Nikol Pashinyan, a good portion of credit should also go to the former government headed by Serzh Sargsyan, for listening to the voices of Armenian people and taking a decision that may not have been the easiest one for someone who has ruled the country for about twenty years in different capacities.
Throughout the whole uprising movement, the single thought of 'do no harm' overwhelmed me both as a citizen and as a professional involved in security issues. Living in a volatile region, with great peculiarities and bottlenecks, leaves little room for premature actions. I am therefore proud of my nation for breaking all stereotypes of violent change of power and for making an unprecedented peaceful alternation.
Alumni Affairs: Nikol Pashinyan, country's burgeoning protest movement leader, was elected Prime Minister of the Republic of Armenia on 8 May 2018, following a first unsuccessful attempt of parliamentary vote during which the Republican Party, who holds the majority of seats and is skeptical about his revolution, refused to back him. pThe protests had remained peaceful, but the popular disobedience took another wave, paralyzing the smooth operation of public life and leading the ruling party to review its position. Pashinyan has promised, among other, to implement reforms to contrast corruption and to improve the electoral system, in order to make it more democratic.
According to your vision, what kind of challenges and obstacles will Prime Minister Pashinyan face during his mandate and what are the prospects for improvement that his leadership could bring to the country's political and economic situation?
Anna Sarkisyan: Expectations towards the newly formed government are certainly high. Both because people rose up for qualitative change in all aspects of public life, as well as because they are thrilled to be more involved in the oversight of the government activities. There is, of course, a clear understanding that the "wind of change" will not blow away problems overnight and that the road  towards reforms is long.  The good news is that Armenia's international commitments have been restated and emphasized, while the international community has welcomed the will of the government to further deepen their cooperation in areas of mutual interest. All we need at this point, as a nation, is to stay close together and multiply our energies to walk through the challenges we are and will be facing to contribute to the success of our country.
Alumni Affairs: Would you like to share with us the current projects you are working on as an independent expert in security and defense issues?
Anna Sarkisyan: I have been actively involved in research and consultancy after being back from my 9 month stay in Geneva attending the GCSP's Leadership in International Security Course(LISC). I am currently working on a number of defense and security related projects domestically and internationally, while also having been invited as an Advisor to the Permanent Mission of Armenia to the UN in New York.
Alumni Affairs: You are an Alumna of the 2017 Leadership in International Security Course (LISC). What has marked you the most during the LISC and how has your experience at the GCSP influenced your professional career and contributed to prepare you for your current assignment?  
Anna Sarkisyan: I am sure you have heard this a thousand times, but the LISC course and the experience the GCSP provides are one in a lifetime. Nothing compares to the feeling of being engaged with peers and colleagues for a professional discussion! You will hardly find a second place like the GCSP that provides the forum and opportunity to freely exchange opinions, get validation of ideas, make partnerships and friendships to "heal the world and make it a better place".
We thank Anna Sarkisyan for her contribution and sincerely wish the best for her country and every success in her future professional endeavor.
GCSP Alumni, where are you now?
Share your projects with us at [email protected]