Have you set your goals for the New Year?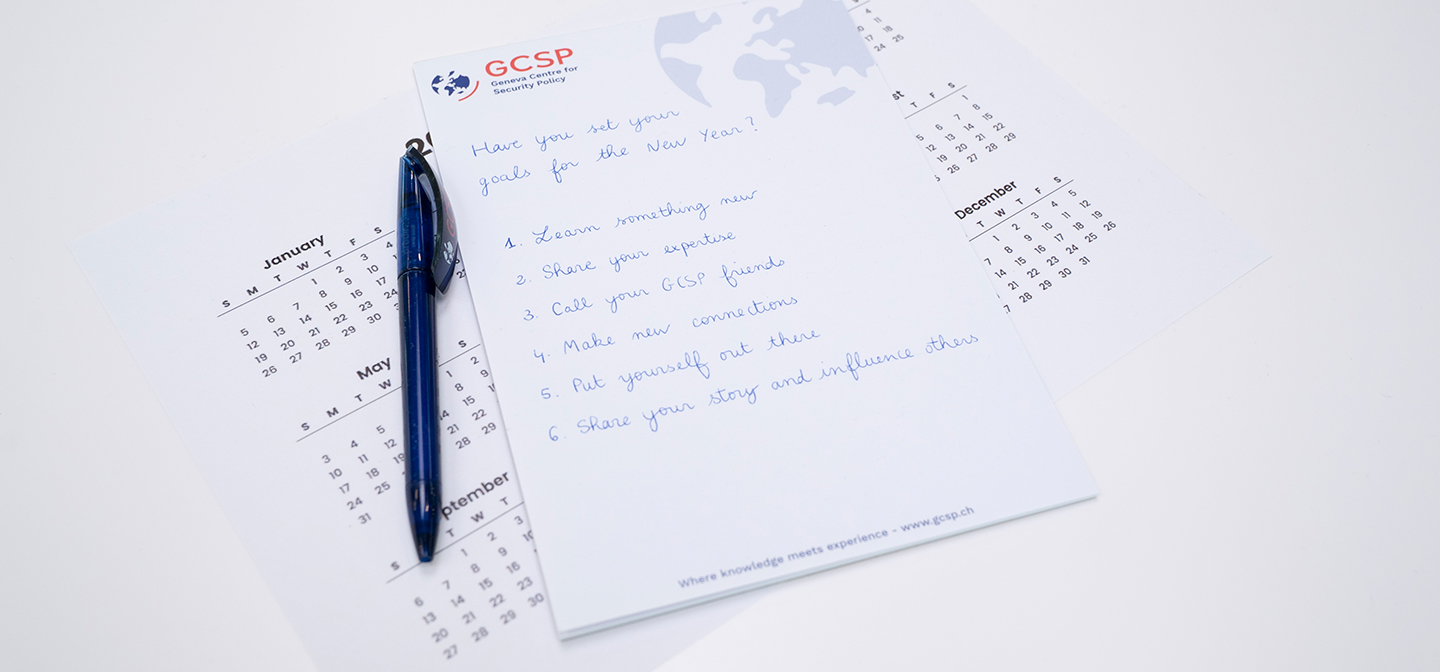 Have you set your goals for the New Year?
Let's strengthen our connection! We encourage you to:
Learn something new
Return to the GCSP classroom and reconnect with our renowned faculty and meet new guest speakers. Contact us for your unique alumni discount.
Share your expertise
Inspire the entire GCSP community with your publications, research and articles. They will be made available under the "Alumni Notes" section on our exclusive alumni platform MyGCSP. Send your latest publications to alumni@gcsp.ch
Call your GCSP friends
When was the last time you called your coursemate? Find their contact information in the Alumni Directory on MyGCSP.
Make new connections
We have fifteen formal alumni hubs around the world. Discover your local hub through your MyGCSP account.
Put yourself out there
We can support your next steps. Ask for advice on our GCSP Alumni Facebook group and connect to the GCSP Alumni LinkedIn group.
Share your story and influence others
GCSP Alumni are passionate. Globally you are deploying skills and talents to work towards international peace and security. Where are you now? We would love to hear more from you, so please send your career story to alumni@gcsp.ch