Malena Rembe supported populations in Afghanistan, Yemen, Syria and Palestine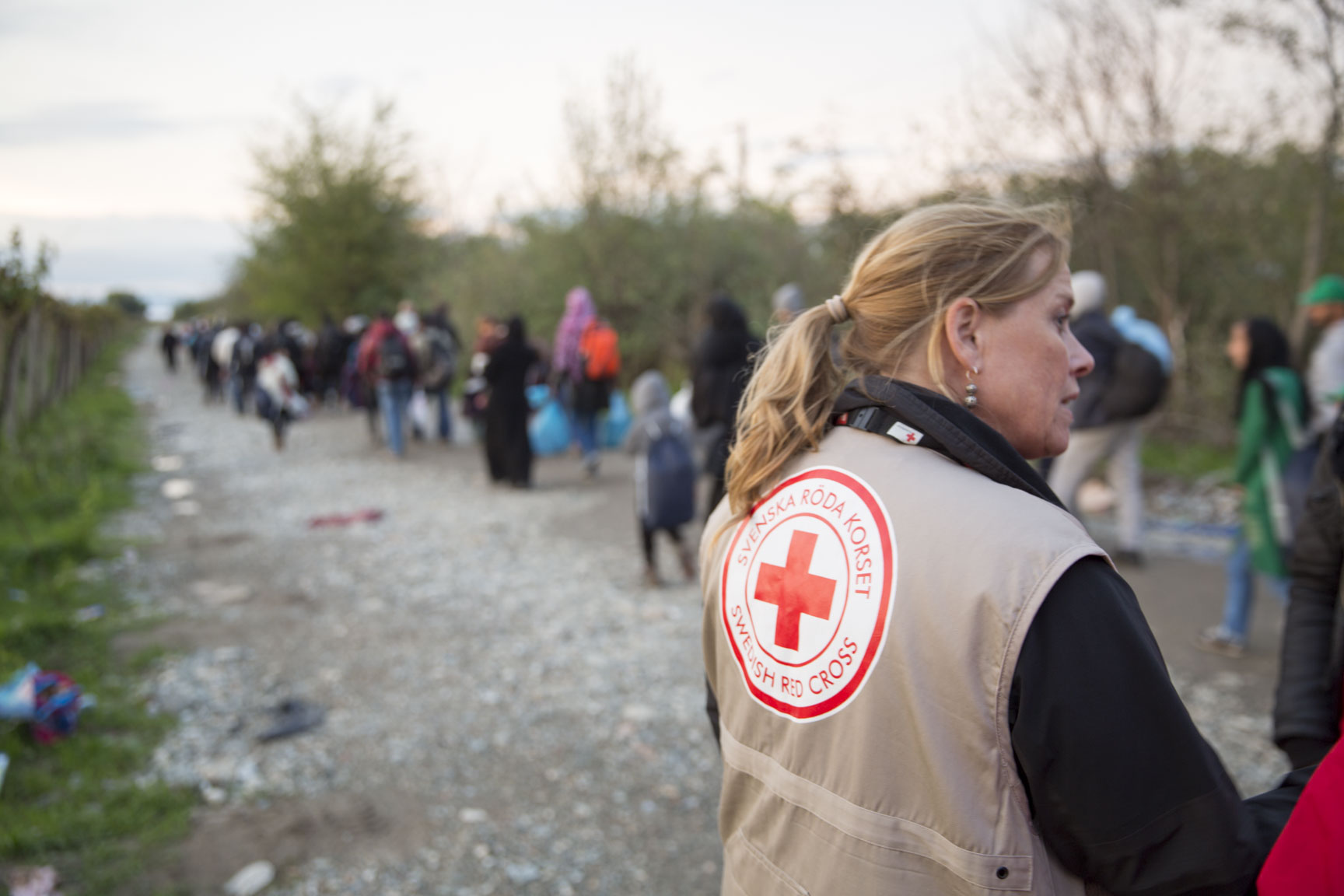 Malena Rembe supported populations in Afghanistan, Yemen, Syria and Palestine
GCSP Alumni are driven leaders, prompting a worldwide change in global peace and security. In this section, our Alumni share their projects, experiences and thematic insights with the GCSP community.
By
Malena Rembe
, Country Director, Swedish Committee for Afghanistan
Ms Malena Rembe is a 2009 European Training Course in Security Policy (ETC, current ESC) Alumna. For years she has worked to protect the most vulnerable. Hear her thoughts on what she experienced.
Alumni Affairs: Your career journey took you through some of the most difficult countries in the world. You worked as a strategic analyst and planner for the UN War Crimes Tribunal, the Swedish Security Service and EU Police Mission in Afghanistan (EUPOL). For four years, you also helped build a presence for the Swedish Red Cross in the Middle East/North Africa (MENA) region with the aim of strengthening resilience and reducing vulnerabilities amidst major humanitarian and development challenges of this decade. What brought you to these regions of the world?
For me it is important that my work results in giving hope, knowledge and a sense of empowerment for those I serve. Over the years, I have worked to protect civilians against terrorism, as well as to ensure civilians see that leaders who have engaged in war crimes do not enjoy impunity. In the last five years I have worked in the humanitarian and development field with a focus on reducing vulnerabilities that are the effects of war. I have supported populations in Yemen, Syria, Iraq and Palestine. In Afghanistan, for example, I have worked both in security sector reform and in more traditional humanitarian work in health care, education, and empowerment.
Alumni Affairs: In your opinion, what are the challenges and opportunities in humanitarian and development work?
When you work in conflict countries of course security is a key challenge as there is always a risk that humanitarian actors get physically stuck between warring parties. Neutrality, objectivity and impartiality are crucial to ensure trust, but even so there is an increasing risk for humanitarian actors as we have seen in Syria, Yemen and Iraq lately.
In conflict – especially protracted conflicts – people's coping strategies become depleted. And the same goes for the country on the whole. Infrastructure falls apart. Livelihoods decrease and the general health goes down due to lack of food and clean water.
You need to ensure a balance between short-time gains and longer term sustainability in the work you do.
Ms Malena Rembe
In terms of opportunities, we can sometimes see that groups that have not traditionally been rights holders in times of conflict can become more empowered. For example, the number of female led households tend to increase in conflict. We can sometimes focus the support towards increasing the ways for women to make a living through vocational training, micro loans etc.
Further, for humanitarian actors to fully understand the needs, we have to be thoroughly based in the community and ensure a 360 degree perspective on their needs. Needs obviously vary depending on who you are and where you sit in society. In order to not exasperate the conflict, we must ensure that the needs are addressed in a fair way.
Another opportunity worth mentioning is new technology. Obviously, while still costly, new technology such as drones and writing pads help to assess the needs in hard-to-reach areas. Also with this technology we can monitor better and ensure the assistance reach those intended.
Alumni Affairs: What does a day in the life of development work look like?
Obviously it varies very much on where you are and what your role is. Mine has been as manager, fund-raiser so a day for me could be reading reports, communicating with back-donors or media unless I am with colleagues in the field assessing needs.
Alumni Affairs: How did the ETC course prepare you for the work you are doing now?
The lectures from the GCSP's experts and external specialists gave outstanding insight into both theory and practice. In sum, the GCSP experience really inspired me and the knowledge gained in Geneva opened up for new interesting work.
The ETC course gave me a broader and deeper understanding of European security policy and how policies and politics influence both attention to and responses given to humanitarian needs. It also gave me a fantastic network of colleagues and friends from all over the world.
Alumni Affairs: What is something you wish people knew about the reality of humanitarian and development work?
Humanitarian and development actors can only come so far in saving lives and bringing development. Political will from governments is required. With today's interdependence, multiple governments need to engage in order to achieve sustainability. The number of people displaced internally or across country borders are now over 68 million. This figure is a record high and still rising. We must open our hearts and minds to these millions and millions of people in need of our support.