GCSP's Top 5 Videos of 2019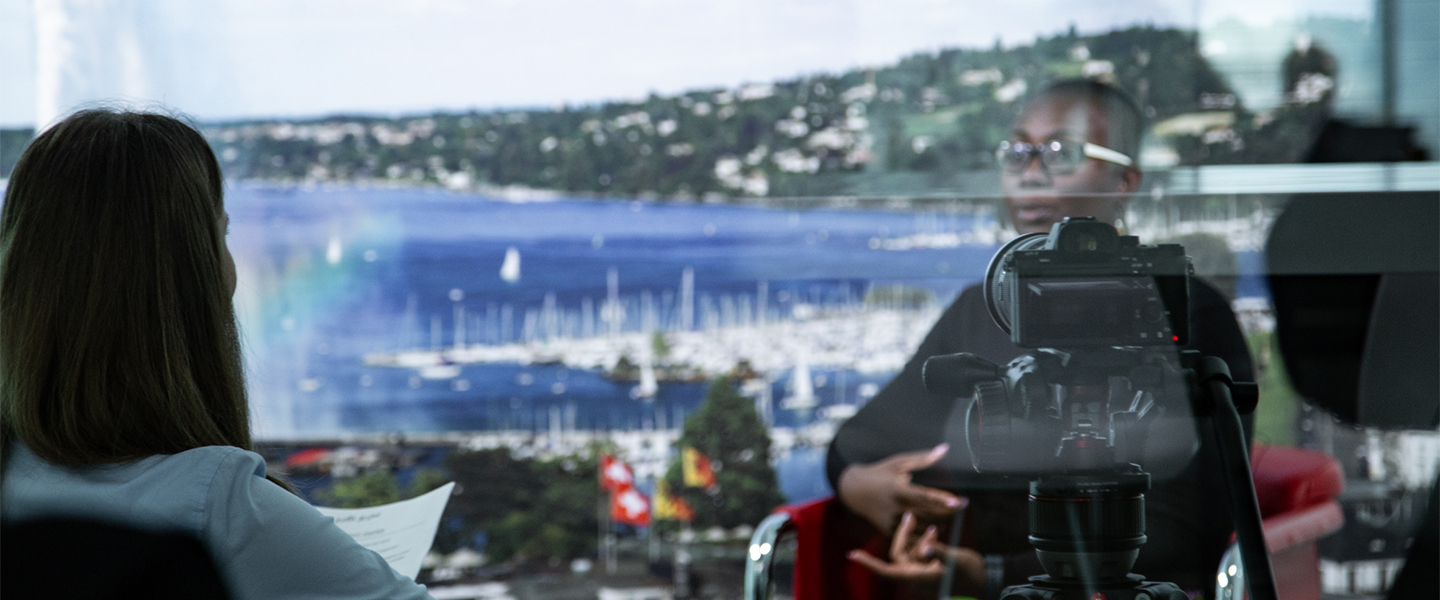 GCSP's Top 5 Videos of 2019
What topics grabbed your interest in 2019? Catch up on what's trending at the GCSP.
1.  Former vice president of Burundi on human rights
Dr Gervais Rufyikiri, former Vice President of Burundi and Executive-in-Residence with our Global Fellowship Initiative, discusses the impact of the closure of the United Nations Human Rights Office in Burundi and shares his solutions for the future of Burundi and human rights.
2. Arms control, disarmament and non-proliferation: State of Palestine
Riham Barghouthi is a diplomat at Palestine's Ministry of Foreign Affairs and Expatriates. Since 2017, she has participated in three executive education courses on arms proliferation. These courses train practitioners on how to implement international instruments, such as the Arms Trade Treaty or the Treaty of the Non-Proliferation of Nuclear Weapons.
3. Focus: Climate action with Alexander Verbeek
We sat down with Alexander Verbeek, founder of the Planetary Institute, former Dutch diplomat and GCSP Associate Fellow with the Global Fellowship Initiative to explore how we can navigate in a world where one of the biggest debates is around the future of our planet based on our environmental behaviours.
4. Cyber 9/12 Strategy Challenge promo video 2019
A major cyber attack has occurred. How should Europe respond? We frequently hear the terms Cyber 9/11 and Digital Pearl Harbour, but what will policymakers do the day after a crisis? The Cyber 9/12 Strategy Challenge is an annual cyber policy competition for students across the globe to compete in developing national security policy recommendations to tackle a fictional cyber incident. Find out more about the 2020 challenge.
In 2018, we had the opportunity to host and organise a wide range of courses and events while featuring a variety of diverse experts from across the globe: 165 Nations, 1,000 experts, 80 courses, 120 events. From all of us at the GCSP, we wish you a successful and happy 2020!