2019 Winners of the 10'000 CHF GCSP Prize for Innovation in Global Security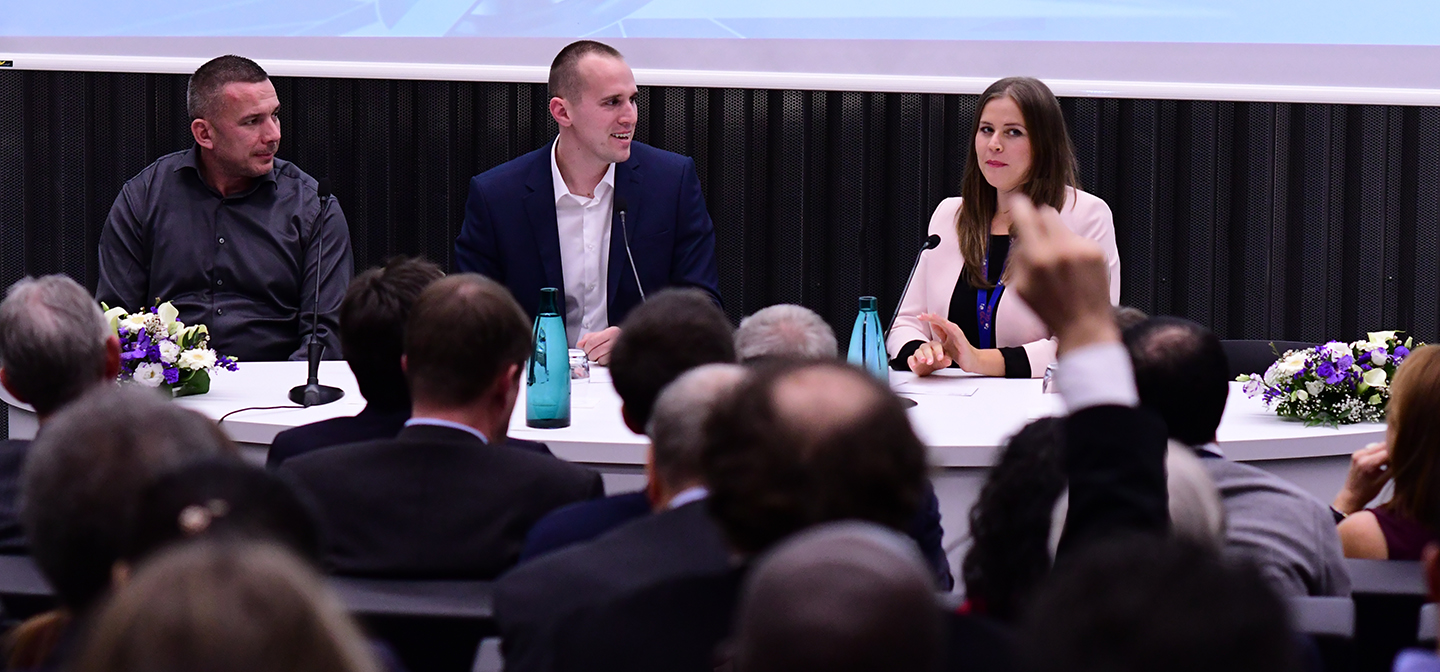 2019 Winners of the 10'000 CHF GCSP Prize for Innovation in Global Security
Congratulations to the Minefields.info mobile phone app created by Bounty d.o.o. for winning the 2019 GCSP Innovation Prize. Selected by an impressive panel of judges, Minefields.info beat 180 other projects to win the 10'000 CHF award.
The project, led by Igor Bozic, Ivan Martinic, (CEO AND CTO of Bounty d.o.o., respectively) began on October 20, 2017 in Croatia. Find out more here.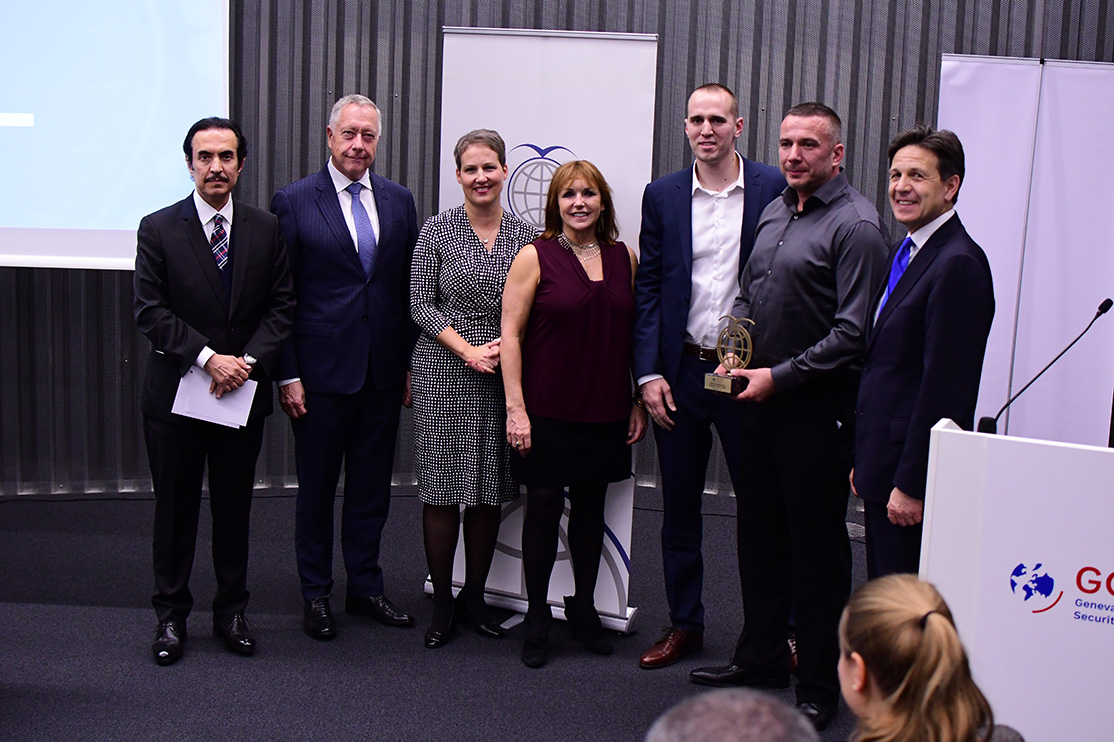 In 2015, under the umbrella of its Creativity and Innovation Initiative, the GCSP's Geopolitics and Global Futures Programme established a prize in order to recognise deserving individuals or organisations that have taken an innovative approach to addressing international security challenges.
« This application will save hundreds, if not thousands of lives across the world. » App user
What is Minefields.info?
Minefields.info is a mobile phone application for Android and iOS smartphones. It is designed as a warning system for individuals in countries that have a problem with live mines and minefields. The main purpose of the application is to alert users to imminent and life-threatening danger caused by entering an area suspected of being a minefield.

How is Minefields.info creating solutions to challenges in global security?
Countries with minefields can be incredibly dangerous to civilians – particularly tourists, hunters, hikers and nature lovers. This usefulness of this modern method of saving lives was immediately recognised by leading demining organisations. The application's users can photograph a suspicious-looking object, write a description and location, and the application then calculates its exact position to send to experts to evaluate its threat. This option is very useful in urban environments where improvised explosive devices (IEDs) can often be found.
How does the app work practically?
Warning signals: The app warns the users if they are approaching an area suspected of containing mines, using audio and visual warnings if within 50 metres of the area in question. If the user comes within 10 metres of a mined area, the application informs the user with more insistent and frequent warnings. If the user then enters the suspected area containing one or more mines, the app informs the user of their immediate danger, and – using their exact coordinates – contacts first responders (e.g the police) via SMS and an automatic phonecall, allowing emergency services to respond quickly and efficiently.
Offline use: We've created a system that allows the app to store all available maps on the phone offline and without an internet connection. The app connects to the server when back online, checking for any changes since its last update.
Regular updates: If anyone sees a visible mine in a field and has the app, they can take a picture of it, add the location and description, which is then uploaded to the server and added to the map. This also notifies the respective demining office with precise coordinates of the location of these mines.
Education: The application lists the most commonly found mines and other explosive devices that can be found throughout Croatia. In this way, it seeks to further educate people about the dangers they may encounter.

Why create Minefields.info?
There were problems with traditional, stationary warning signs outside mined areas. There were not enough signs to cover whole areas, signs were often stolen or damaged, and those entering such areas would not be forewarned effectively. For example, one of the biggest problems faced by first responders occurred when trying to locate someone who had entered a minefield without putting themselves in danger. As a result, without the aid of the app, first responders faced life-threatening scenarios on a daily basis when trying to rescue individuals.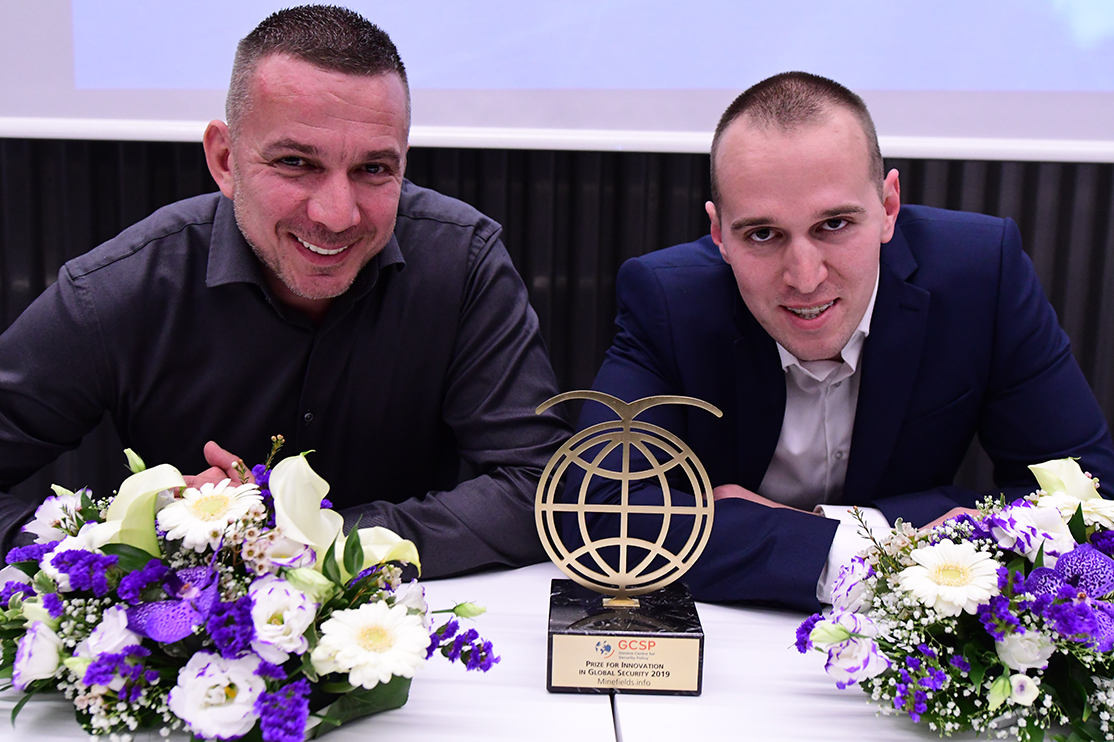 How was Minefields.info developed?
The app was developed and tested in Croatia, and is currently fully functional, with agreements signed to roll out in at least 10 other countries. Minefields.info was made in cooperation with the Croatian Mine Action Centre, which tested, evaluated and approved the app. It was presented at the 15th International Symposium for Mine Action in 2018 in Slano near Dubrovnik, Croatia, where participants, after testing the app, all confirmed it was very useful and had a signficant ability to save human lives.
The Croatian Mine Action Centre (CROMAC) is the founder of the Centre for Testing, Development and Training, the "Croatia without Mines" Trust Fund for Humanitarian Demining of Croatia and co-founder of the Cluster for Humanitarian Demining Operations. The latter consists of Croatian companies who manufacture highly specialised demining machines and equipment. CROMAC is also the co-founder of the South Eastern Europe Mine Action Coordination Council (SEEMACC).
What is next for Minefields.info?
It is our intention to share our experience and provide expert assistance to countries facing demining issues. In the future, we plan to continue reducing suspected hazardous areas (SHA) and continue warning the general public about the dangers of existing mines by marking suspected hazardous areas and implementing control mechanisms on demining worksites. Currently, minefields from Croatia and Colombia have been uploaded into the application, and by the end of the year we will deploy minefield maps from another five other countries.