Ambassador Jean-David Levitte appointed as new GCSP Foundation Council President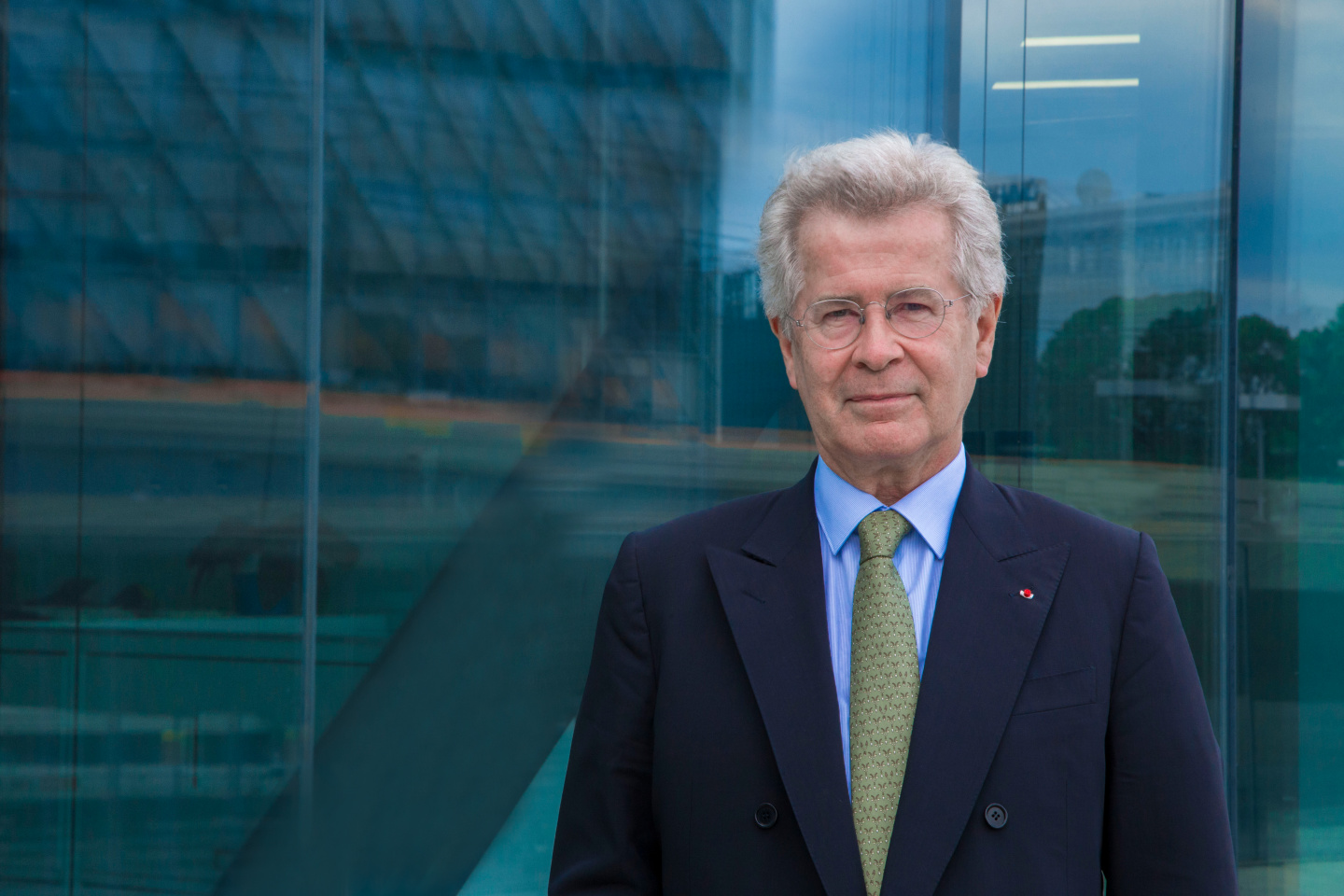 Ambassador Jean-David Levitte appointed as new GCSP Foundation Council President
Meet the New GCSP Foundation Council President
The new world order, geopolitical disruption and unlocking a creative vision for the future were major themes discussed as the Geneva Centre for Security Policy (GCSP) welcomed its new Foundation Council President, Ambassador Jean-David Levitte.
Ambassador Jean-David Levitte is the former Senior Diplomatic Advisor and Sherpa of French President Nicolas Sarkozy. He served as Ambassador of France to the United States and held the position of Permanent Representative of France to the United Nations in New York.
Ambassador Levitte began his new role on 2 September 2019. To mark the beginning of his mandate he spent "a day in the life" of the GCSP. He interacted with his new colleagues and shared life lessons and experiences with them. His career in diplomacy and international security motivated the staff, while his humility was a source of inspiration.
The GCSP leadership team had the opportunity to share the Centre's vision and its way forward with Ambassador Levitte. He was presented with the GCSP's main activities including executive education, diplomatic dialogue, the Global Fellowship Initiative and the Creative Spark, digital amplification and the GCSP alumni community.
Ambassador Levitte spent time with the Centre's in-house experts discussing several key topics covered by the GCSP, such as arms proliferation, strategic anticipation, human security, terrorism and organised crime, effective governance, and the Geneva Leadership Alliance. He explored both the Centre's inner workings and its thematic objectives, mission, and strategies.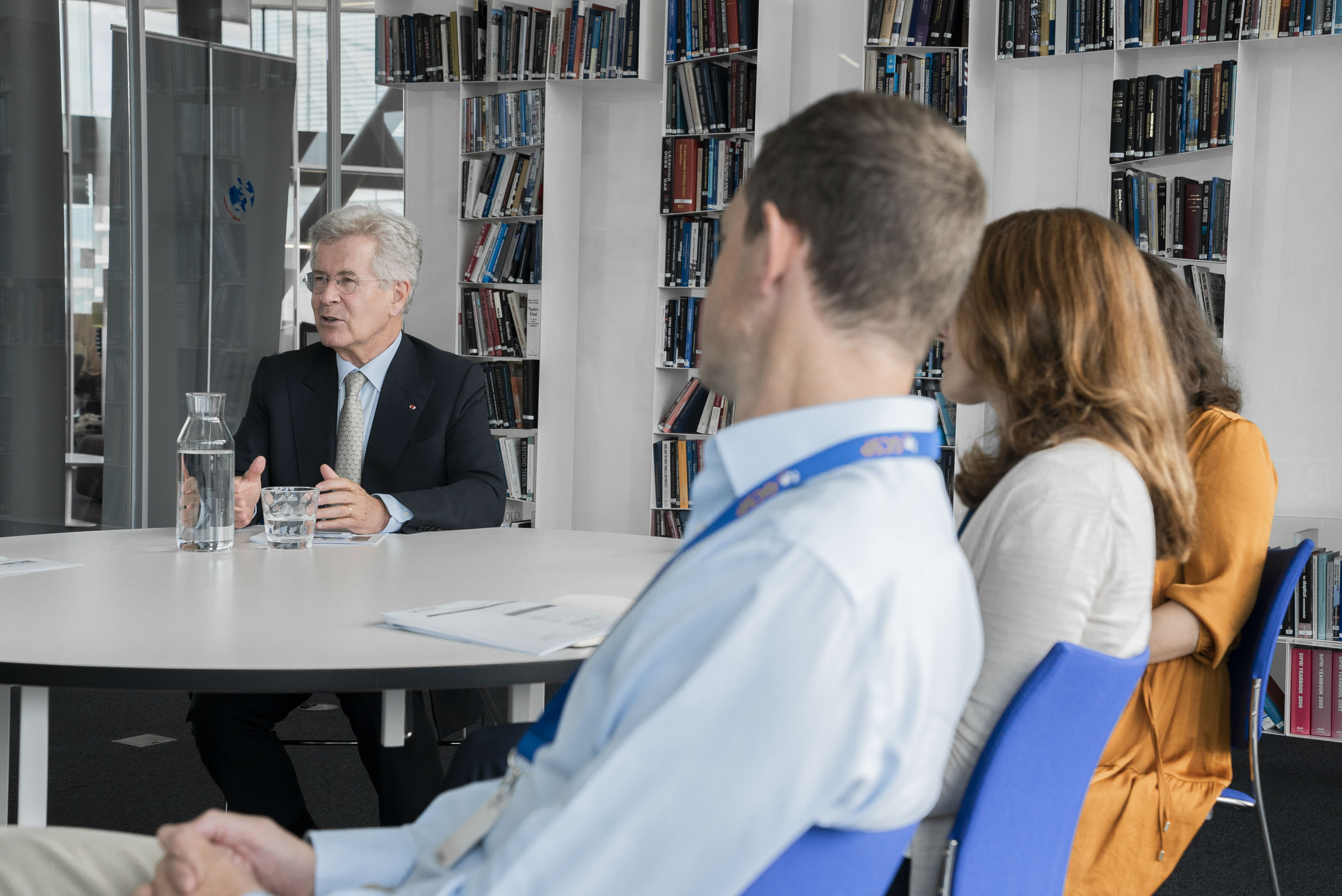 In an interview conducted during his visit he expressed his support for the Centre's ongoing transformation. He said:
I'm very impressed by the way the GCSP, which for many years was a very successful, established institution, has now – thanks to Director Christian Dussey's enthusiasm and energy – been transformed into a kind of start-up. Usually a start-up becomes an institution, but now we have the GCSP, a well-established institution, being transformed into a very successful start-up. For me, this is a unique experience and truly amazing.
The GCSP looks forward to working with Ambassador Jean-David Levitte in his new role as President of the Foundation Council. The GCSP wants to thank its outgoing President, Professor François Heisbourg, for his many years of service and wish him all the best in his future endeavours.
 
Find out more about our Foundation Council members.
Meet the rest of the GCSP's leadership team: Ambassador Christian Dussey, Ms Christina Orisich, General (RETD) Philippe Meyer, Col. (GS) Christian Bühlmann, Mr Chris Parker, Ms Anne-Caroline Pissis Martel and Ms Isabelle Gillet.