Dear Geneva: Let's Talk Hybrid Warfare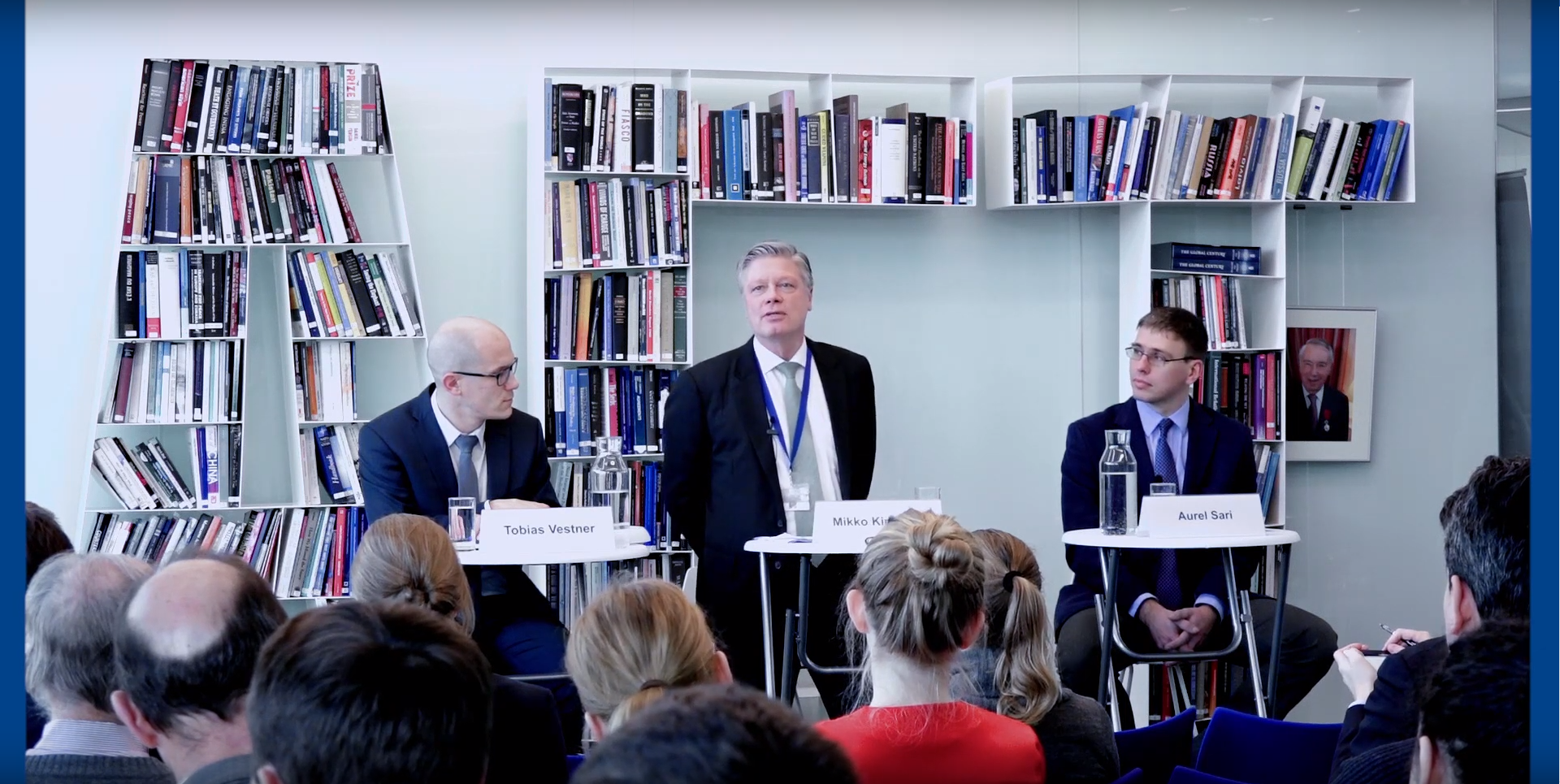 Dear Geneva: Let's Talk Hybrid Warfare
Experts discuss hybrid threats in the 5th Security and Law: A Reality Check
Irregular forces. Cyberwarfare. Fake news. Lawfare. Foreign electoral intervention. Dynamics of conventional and unconventional warfare are shifting towards the manipulation of the adversary and its population. Hybrid warfare combines subversive efforts to undermine the enemy with traditional military means.
But what exactly is hybrid warfare? On 17 December 2018, the GCSP Security and Law team organised a Security and Law: A Reality Check event with two world-class experts on the topic:
Amb Mikko Kinnunen, Ambassador for Countering Hybrid Threats, Ministry for Foreign Affairs of Finland;

Dr Aurel Sari, Director of the Exeter Centre for International Law, Senior Lecturer in Law at the University of Exeter.
Mr Tobias Vestner, Head of Security and Law, moderated the discussion.
Watch the video of the event
The experts explored whether hybrid warfare is just a hype fuelled by fears of Western European states, or a notion that requires new political, military and legal evaluations. The debate tried to give hints on how Geneva - the capital of international humanitarian law, human rights and disarmament - should position itself and whether Geneva-based institutions and diplomacy can address hybrid warfare in a manner that fosters peace and security.
Security and Law: A Reality Check is the event series to address how international law matters in security affairs. It aims to critically assess if current norms fit contemporary and future security challenges, how international commitments can effectively be implemented, and how new international law can successfully be shaped.