Deputy Foreign Minister of Russian Federation delivers keynote speech at GCSP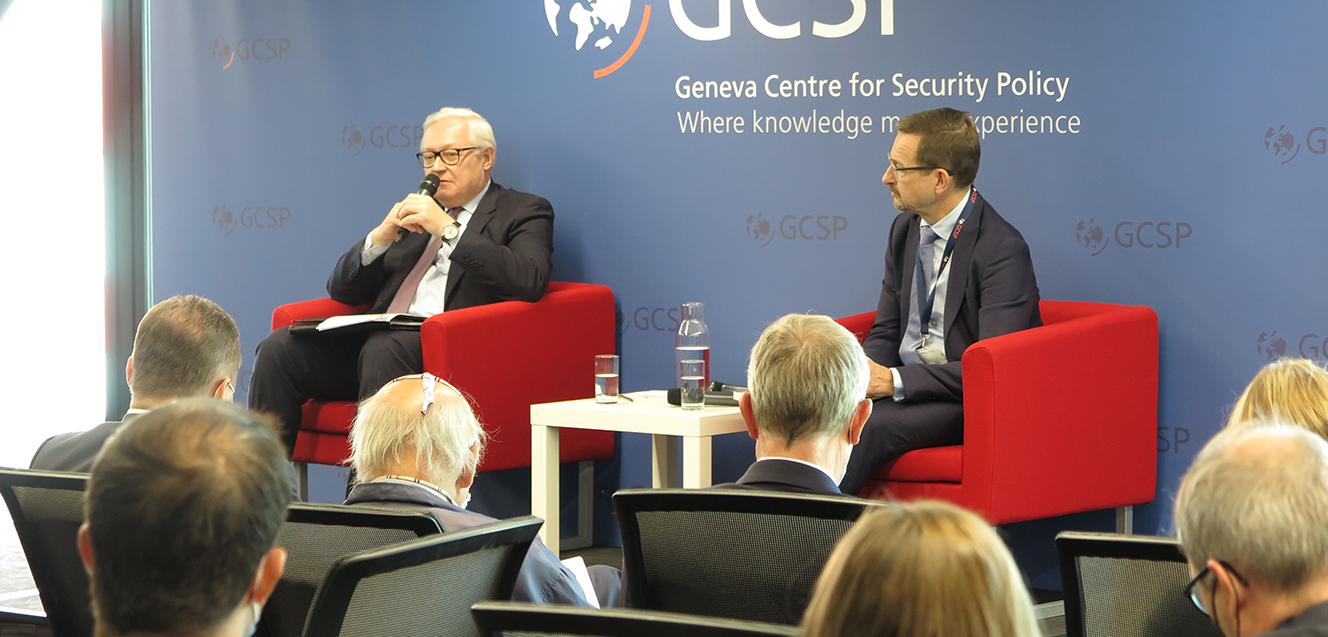 Deputy Foreign Minister of Russian Federation delivers keynote speech at GCSP
On 1 October 2021, the Geneva Centre for Security Policy (GCSP) in cooperation with the Permanent Mission of the Russian Federation to the Office of the United Nations and the other International Organizations in Geneva organised a joint public discussion on "Strategic stability and the state of arms control" with a keynote speech by H. E. Mr Sergei Ryabkov, Deputy Foreign Minister of the Russian Federation.
The event was held in a hybrid format, with the audience both physically present at the GCSP offices at the Maison de la Paix in Geneva and others joining through video conference. Overall, around 180 participants attended the event. This included representatives of International Organisations, NGOs, civil society, and a global security policy expert community.
In his keynote speech, H. E. Mr Sergei Ryabkov addressed the context, developments, and current efforts of the strategic stability talks between Russia and the United States. H. E. Mr Sergei Ryabkov highlighted that a "window of opportunity has been opened for constructive engagement" between both countries and identified, amongst other positive outcomes, the importance of the joint statement in which presidents Putin and Biden reconfirmed that "nuclear war cannot be won and should not be fought". His Excellency emphasised the important role Geneva plays as a world centre for international diplomacy, where "many political solutions are preached for and achieved". His Excellency concluded his keynote speech and further engaged with the audience in a Q&A discussion, providing honest answers to thought provoking questions.