The Historian Who Risked Everything to Tell the Story of ISIS Occupation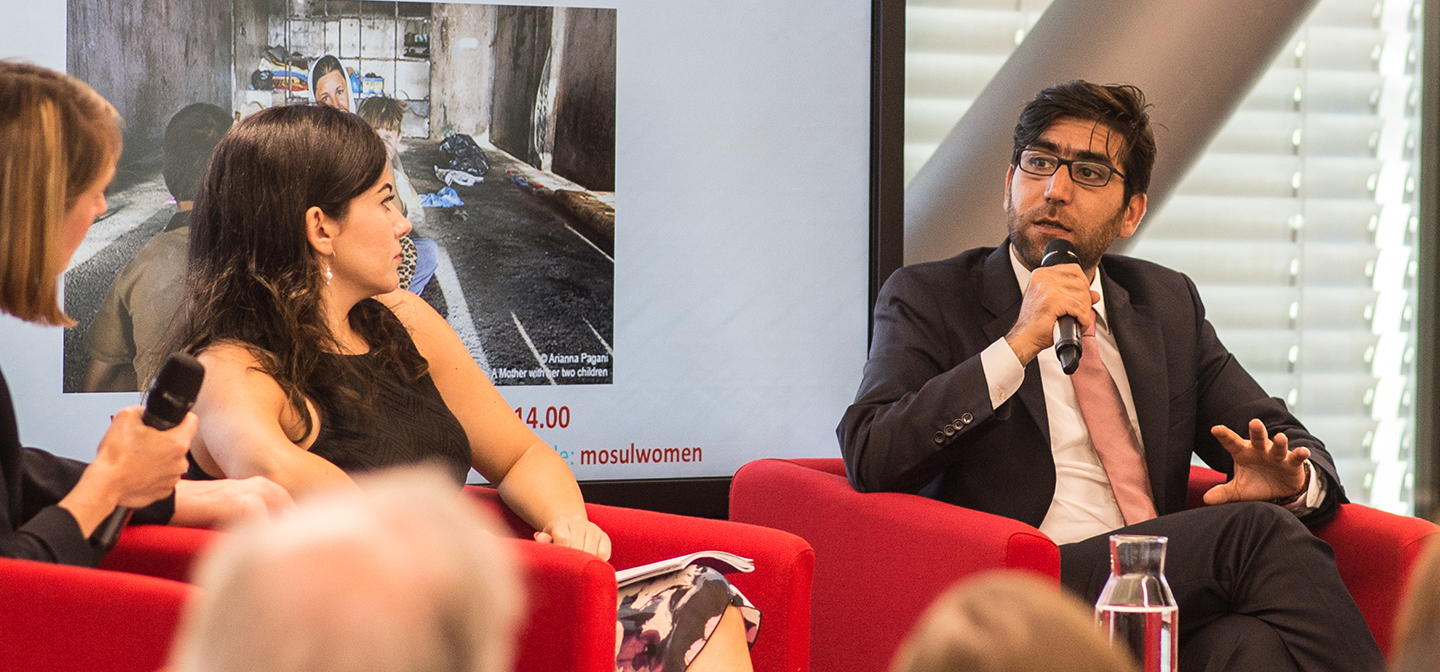 The Historian Who Risked Everything to Tell the Story of ISIS Occupation
Omar Mohammed might be the bravest historian alive today.
For more than two years, Mohammed lived in his home city of Mosul, Iraq, secretly documenting the occupation by Islamic State militants. However, rather than just collecting intelligence, Mohammed risked his life to write an anonymous online blog, Mosul Eye, that became one of the main sources of information for the outside world about life inside the city, including for foreign journalists.
In an interview with the Geneva Centre for Security Policy, the former University of Mosul lecturer said he decided to start publishing Mosul Eye in the summer of 2014 because he believed it was his duty as a historian to provide an accurate account of life under ISIS, which had tried to sever communications with the outside world, including banning the use of satellite television, the internet and international mobile phones.
He wanted to tell Mosul's story, he said, because "all dictators, oppressors and groups like ISIS are afraid of history, but not the history that is lost in time and buried in books; they fear the history that is written outside their authority and that is being published as it happens".
To gather his information, Mohammed let his hair and beard grow long as required by the radical Islamic group and spent his days walking the streets talking to shopkeepers, visiting hospitals and carefully eavesdropping on conversations between the ISIS militants, known colloquially as Daesh.
Mosul Eye reportedly recorded the destruction of ancient buildings and historical artefacts, as well as the frequent executions and torture by ISIS militants, including beheadings, amputations, public floggings, the stoning of women and murder of homosexuals.
Many of Mohammed's dispatches dispassionately conveyed the sense of occupation in real time. "ISIS fighters are carrying laptops which contain a database of civil and military records. They are launching checkpoints around the city, asking for people's IDs, looking for their 'wanted' people," read one from June 2014.  
Others gave a sense of the emotional despair of the city's residents. "Mosul [is] still suffering, bleeding, dying a thousand times every day, and with it every spark of light and hope is dying as well," read one from July 2015.
Mohammed said he also felt a responsibility for telling his city's story because ISIS "didn't only bring weapons with them, they brought their own package of historical narrative that they wanted to impose on the city".
It was remarkably dangerous work. He said ISIS fed him false information several times in a bid to ambush him, but he failed to take the bait. He was also careful to keep his project secret from friends and family to keep them safe.  
In March 2015, the atrocities he was witnessing began to eat away at him and he decided to try and provoke the militants. He cut his hair, threw on a bright red sweater and reportedly drove to the banks of the Tigris with his best friend blasting "forbidden music".
He was sure ISIS would kill him, but for some reason that day they didn't.
Later that year, Mohammed decided he had had enough. He paid a smuggler US$1,000 to help him flee to Turkey. With him was a hard drive with his daily accounts of life in Mosul under occupation, including sensitive material he dared not publish at the time for fear of giving himself away.  
He continued to publish the blog from abroad with snippets of information he gathered from friends and relatives via WhatsApp, Facebook and Viber and, in February 2017, he was granted asylum in Europe.
Only after Mosul was liberated by Iraqi forces in July 2017 and his older brother Ahmed was killed in a mortar strike did Mohammed finally decide to reveal his identity as the secret blogger behind Mosul Eye. Doing so, he said, has helped him cope with Ahmed's death.
Looking back on the experience, Mohammed says he was able to use Mosul Eye to reconnect families, inspire hope, rebuild civil society and give voice to the voiceless. He continues to live in Europe and is working on a project to support the city from abroad.
"My hope for the future is that this cultural movement is growing. Since I revealed my identity, I've been focusing on the cultural revival of the city of Mosul and it's coming back to the city again," he said.
Mosul Eye remains a digital archive of the atrocities that took place in Mosul. Find out more here: mosul-eye.org
Join us from 14-18 October 2019 for one of our executive courses, "Building a National Strategy for Preventing Violent Extremism (PVE) 2019 ", led by Dr Christina Schori Liang, Head of Terrorism and PVE at the GCSP.