How Arts and Culture Create Trust Between Heads of States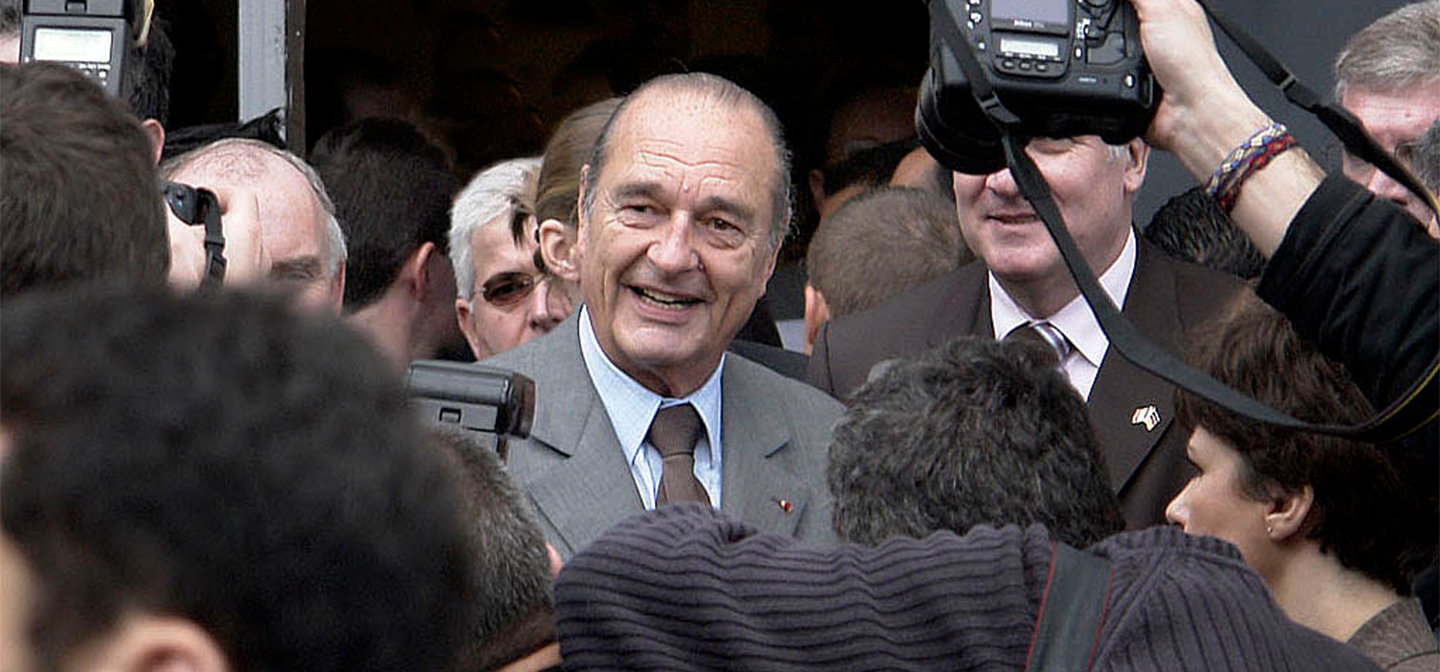 How Arts and Culture Create Trust Between Heads of States
GCSP's new President Jean-David Levitte, diplomatic advisor to the late President Jacques Chirac shares insights about the untold story of how a love for East Asian culture proved essential to diplomacy.
By
Amb. Jean-David Levitte
, President of the GCSP. He served as diplomatic advisor to three French Presidents and held key senior positions in the French Foreign Service.
Having had the immense privilege of working alongside Jacques Chirac, how could I not attest to his decisive role in ending the wars in Bosnia and Kosovo? How could I not recall that he was the first head of state to go to New York and Washington on September 18, 2001, to signal France's solidarity with the US while it was under attack? And finally, how could we forget his determined commitment to oppose the war in Iraq in 2003? But all this is well known. That is why I prefer to focus on one of his secret gardens: his extraordinary knowledge of the culture and people of Japan and China.
First, Japan. Upon his election in 1995, Chirac received Prime Minister Murayama at the Elysée Palace. To honour him, he had some of the finest pieces of Japanese art from the Guimet Museum brought to the palace and presented them to his guest, displaying an understanding of their significance that clearly impressed Murayama. Eighteen months later, during Chirac's state visit to Japan (his 43rd visit to the country), he was pleased to discover that the new prime minister had a dozen masterpieces of Japanese art put on display in the dining room's antechambers to accompany the official state dinner. Chirac, who had not been informed of this ahead of time, expressed his joy, stopping in front of each piece and explaining to the dumbfounded Japanese ministers that such a print or statue probably came from such and such province and named the specific periods from which they dated. The prime minister discreetly checked against his notes: Chirac did not make a single mistake! And, of course, he insisted on attending a Sumo match before leaving Japan.
His knowledge of Chinese culture was equally impressive. In May 1997, before a state dinner in Beijing, I suggested that he talk to President Jiang Zemin about negotiations for the sale of a large number of Airbus aircraft, which had, at the time, stalled. "Noted!" he told me. After dinner, I rushed to him: "So, Mr. President, the Airbus?"
"Darn!" he said to me, "I didn't raise it!"
"But what did you talk about?"
"We spent the whole dinner talking about the life of the great poet of the Tang Dynasty, Li Bai. And we were reciting some of his poems from memory."
"That's fine," I said. "We have a session tomorrow morning for the exchange of gifts, and that will be an opportunity to talk about the Airbus contract."
The next morning, Chirac presented our gift, a copy of Deng Xiaoping's employment file from a French factory where he was a student-worker at the beginning of the 20th century. President Jiang Zemin's gift was very personal: after the state dinner, he had written, in Chinese calligraphy in his own hand, Chirac's favourite poem by Li Bai and had it mounted on a roll of silk. This piece remained in his office in the Elysée until the end of Chirac's presidency in 2007. In the exchange of letters that followed this visit, the two heads of state would always add a carefully chosen poem by Li Bai. Furthermore, it should be noted that the Airbus contract was concluded with the purchase of a number of aircraft that far exceeded our expectations!
Two years later, in October 1999, Jacques and Bernadette Chirac invited President Jiang Zemin and his wife Wang Yeping to their home, the Château de Bity in Corrèze, for a private two-day visit before their state visit to Paris. Only their two diplomatic advisors and two interpreters were invited to attend these 17 hours of conversation. They were extraordinarily frank and allowed President Chirac to convey to his guests all the messages closest to his heart in a context of trust and mutual understanding that I have never seen since.
I recall these moments to underscore the point to which this extraordinary knowledge of East Asian culture was an asset to Jacques Chirac's diplomatic skills, as well as for the promulgation and promotion of France's interests.
Ambassador Jean-David Levitte, GCSP Foundation Council President.