Learning journeys for impact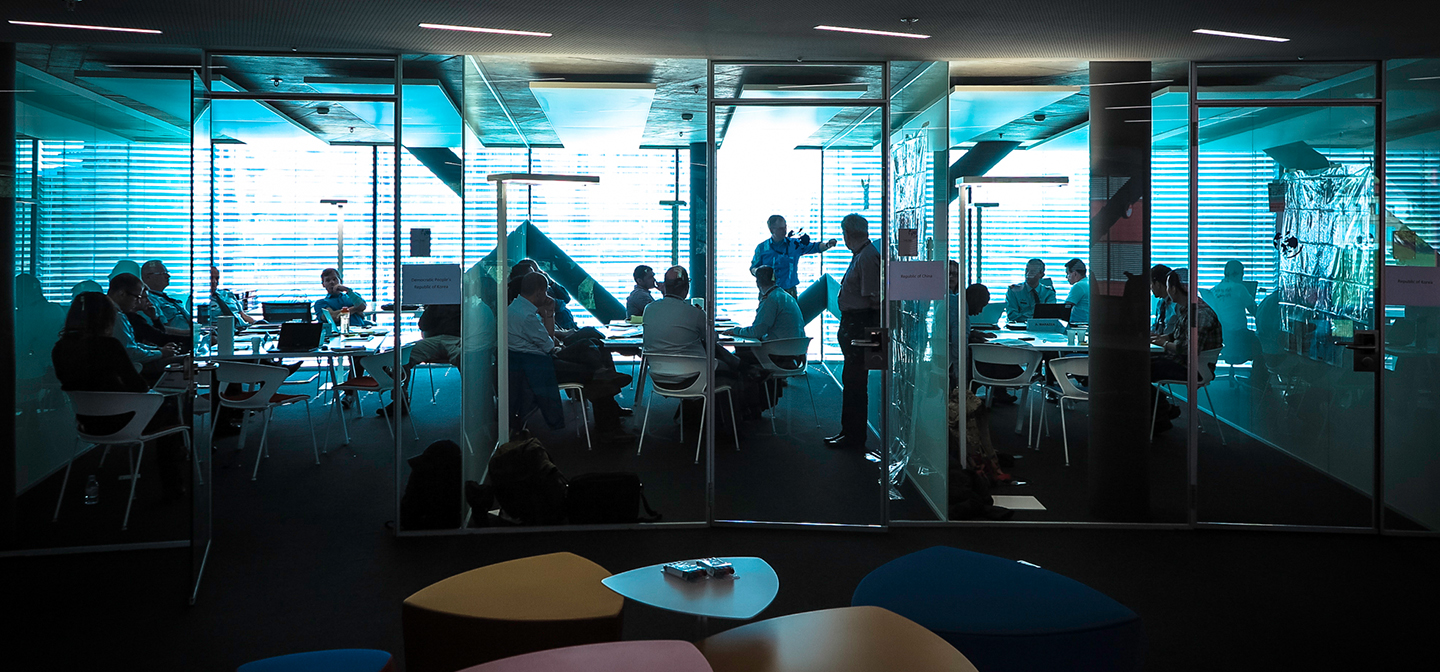 Learning journeys for impact
Our learning journeys are designed to align learning with impact, while leveraging both modern approaches to classroom training and innovative educational technologies. Find out how the GCSP approaches Blended Learning!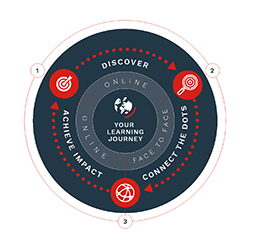 DISCOVER
Your learning journey begins well before you arrive at the location where your GCSP course will be presented. Through our online learning platform we help you to reflect on your professional experience and any course-related challenges you may face. Together we identify the goals you will focus on. We enable you to engage with preparatory content in different formats and to virtually connect with fellow participants. 
CONNECT THE DOTS
Your learning journey continues at our premises in Geneva – a global hub for multilateral diplomacy and an international business centre – or at our partners' locations outside of Geneva. You learn from and engage with the GCSP's multi-disciplinary team of experts. They provide you with practical cases, simulated activities, and opportunities for personal and collective reflection. Flexible resources are made available on our online learning platform, offering you a premium store of knowledge. Our interactive collaborative approach and state-of-the art classroom technology allow you to experiment with news tools, put knowledge into action and hone key skills. A safe, confidential and inclusive environment is created for connecting with your peers and sharing experience and learning with one another. 
ACHIEVE IMPACT
Following an intensive classroom phase, we help you to transfer the key insights and knowledge you have gained to your professional context. Self-reflection questions allow you to recap and retain what you have learned. Special activities are designed to support you in setting and achieving goals and sustaining your professional development. We reconnect with you to provide you with new insights and deepen your learning experience. You are given continued access to our online learning platform with its wealth of knowledge.