Legal Resilience in an Era of Hybrid Threats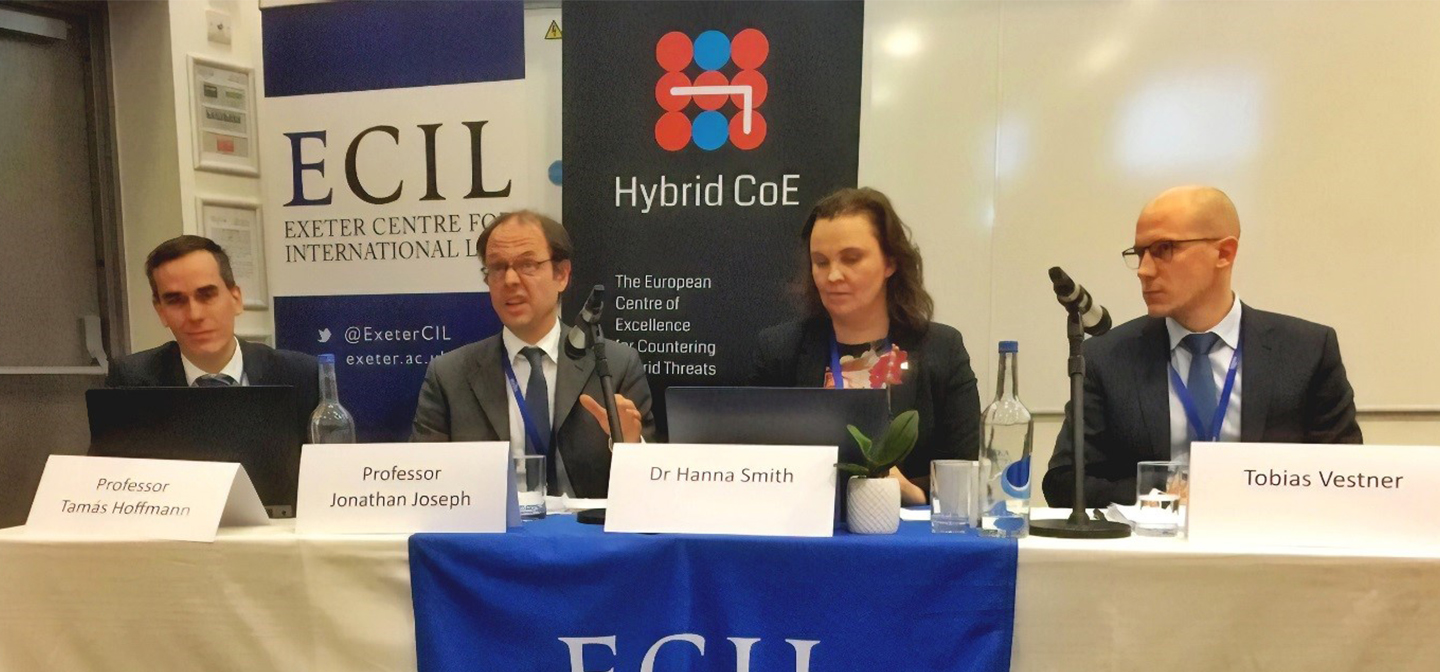 Legal Resilience in an Era of Hybrid Threats
GCSP Security and Law co-organises conference on Legal Resilience and Hybrid Threats
The Security and Law Programme at the Geneva Centre for Security Policy was one of the co-organisers of the conference 'Legal Resilience in an Era of Hybrid Threats', which took place at the University of Exeter from 8-10 April 2019. The conference was hosted by Aurel Sari and the Exeter Centre for International Law, in partnership with the GCSP, the European Centre of Excellence for Countering Hybrid Threats, the British Academy, and the Lieber Institute of the United States Military Academy.
The aim of the event was to explore the legal challenges presented by hybrid threats and to develop the notion of legal resilience as an analytical and policy framework in current international affairs. The conference therefore served as a platform to look through the more antagonistic international system emerged over the last decade, characterized by increased competition among major powers. In this context, also international law has become a major battleground for legitimacy. NATO and the EU adopted the notion of hybrid warfare to describe the threats related to this new environment. Yet, hybrid warfare, as well as the notions of gray zone conflict and lawfare, lack clarity and precision required in the legal domain. Several panels tried to bring clarity to the use of these concepts in the legal discourse and practice.
Practitioners and academics explored the different elements and features of legal resilience; the relationship between legal resilience, hybrid warfare, hybrid threats, gray zone conflict and lawfare; the implications of lawfare and the development of counter-lawfare strategies as an example of legal resilience; and the increasing importance of legal narratives and influence operations. Tobias Vestner, Head of Security and Law Programme, presented on the panel on 'Resilience and the Law', and chaired the panel on 'Legal Narratives and Influence Operations'.
The conference brought together nearly one hundred representatives from academia, government and international organisations. The Security and Law Programme stands ready to contribute to similar initiatives exploring novel approaches to strengthen the legal community and its capacity to understand and analyse our current security landscape.