Maj Gen (Retd) Blaise Cathcart and Tobias Vestner Discuss the Role of the Legal Advisor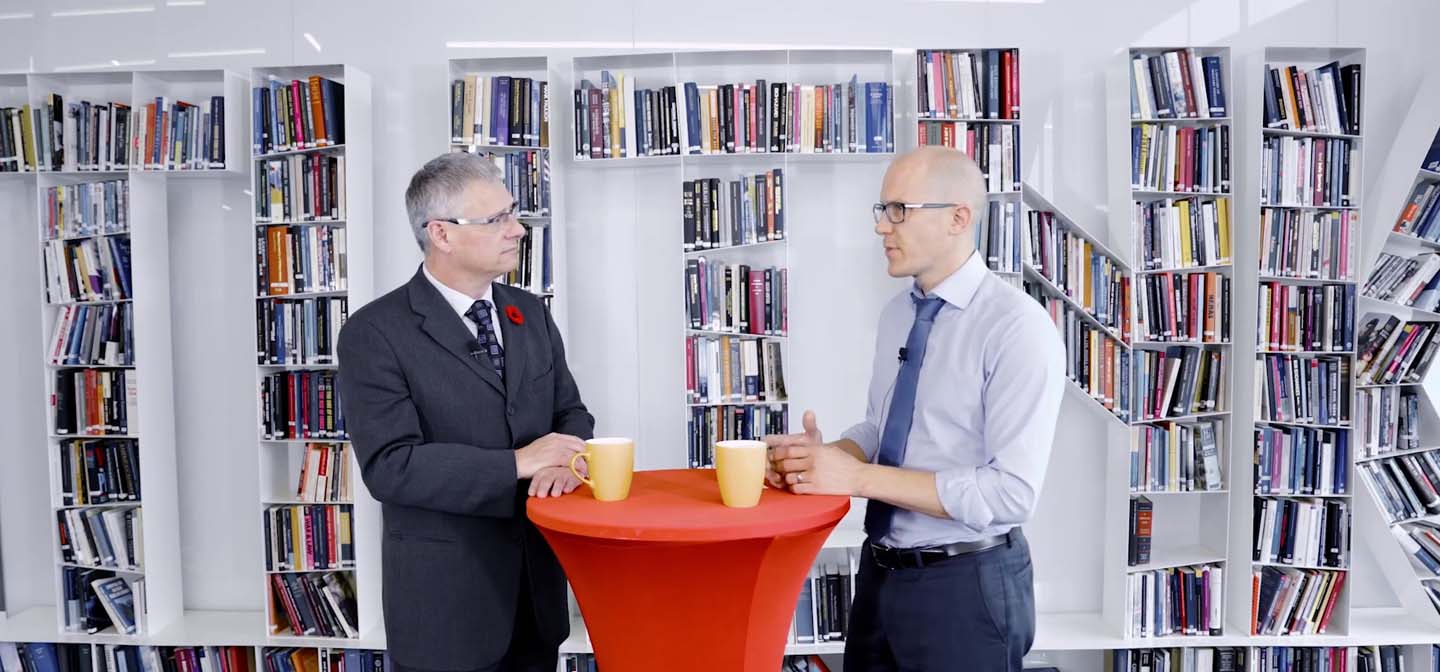 Maj Gen (Retd) Blaise Cathcart and Tobias Vestner Discuss the Role of the Legal Advisor
By
Tobias Vestner
, Head of Research and Policy Advice & Head of Security and Law at the GCSP
Maj Gen (Retd) Cathcart, former Judge Advocate General of the Canadian Armed Forces, gave his thoughts on current challenges faced by legal advisors dealing with international law and security.
Interviewed by Tobias Vestner, Head of Security and Law Programme, Maj Gen (Retd) Cathcart touched upon the following questions:
What is the role of the legal advisor?
Are legal advisors only required to decrypt the law for non-lawyers or should they have an agenda, be it higher respect for the rule of law, foreign policy interests or domestic gains?
We seem to live an era of decreasing respect for international law. Yet, legal advisors are those "speaking law to power". What are the inherent challenges and what is the best strategy to be persuasive?
Which lessons learned can convince leaders, as well as future lawyers, that complying with the law is both right and smart?
Maj Gen (Retd) Cathcart served as the Judge Advocate General (JAG) of the Canadian Armed Forces (CAF) from 2010-2017. As JAG, he directly advised the Government of Canada, the Governor-General of Canada, the Minister of National Defence, the Chief of the Defence Staff, and the Deputy Minister of National Defence on matters of military law and was the superintendent of the administration of the Canadian military justice system. He provided legal advice during the planning and execution of the CAF participation in the Campaign Against Terrorism in Afghanistan, Iraq and Syria. He has deployed as legal advisor to the Commander Canadian Contingent in several peacekeeping missions, including the United Nations Protection Force (UNPROFOR) and the United Nation Peace Forces (UNPF) in the former Yugoslavia in 1994 and 1995, and the Stabilisation Force in Bosnia and Herzegovina (SFOR) from February to September 2000.
Tobias Vestner leads GCSP's Research and Policy Advice Department as well as the Security and Law Programme. He oversees and manages GCSP's analysis and advice activities as well as researches and teaches on the intersection between security policy and international law. Tobias Vestner regularly advises governments, international organizations, and private firms on global security and legal issues. He has published several books and papers (see below) and provided insights to various media outlets, including the U.S. National Public Radio, NBC News, Neue Zürcher Zeitung, and RTS Geopolitis.