Preserving Momentum in Transatlantic Relations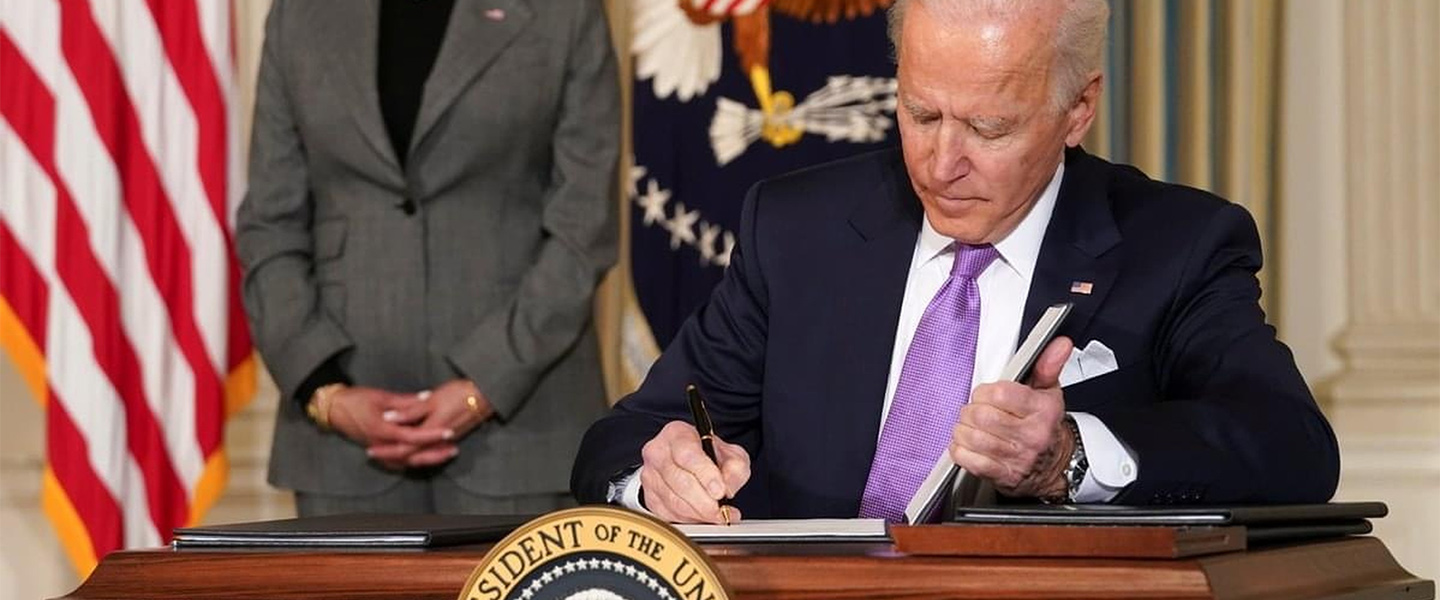 Preserving Momentum in Transatlantic Relations
By
Mr John Erath
, Government Fellow, Global Fellowship Initiative
On January 20 Joseph Biden was inaugurated President of the United States as Americans and Europeans generally expressed hope that the change in administrations would lead to improvements in transatlantic relations. Such hope – a normal accompaniment to new leadership – reflects the importance of a strong US-Europe partnership as a bedrock for global peace and prosperity, built on shared values and common interests. Although U.S. politics have become marked by inflated rhetoric and disagreements between the two major political parties, the country's key foreign interests have remained constant and, when one looks beyond the politics, the policies that support such interests have endured. The transatlantic link is among the foremost of such interests. The last four years have seen important strides forward in some critical aspects, even as public attention has focused on the differences that have emerged between the allies. Despite the relief expressed in many parts of Europe at the departure of the Trump administration, the transition will not automatically resolve long-term problems; however, the perception of a more collegial atmosphere can and should be capitalized to make progress in this regard.
In Washington, as with most democratic governments, there can be a tendency when a party comes to power to dismiss the policies of the previous government. After all, it would seem that if these policies were at all constructive, that party would not have lost the election. Despite various controversies that drew intense media attention, there have been positive developments in Euro-American relations that should not be discarded. As the U.S. changes administrations, it will remain important on both sides of the ocean not to lose the progress that has been made and the momentum that exists. Tensions across the Atlantic were by no means unique to the Trump era, but have resulted from patterns of interaction that undermined common interests, for example, harping on unequal trade relations or inconsistent policies regarding Russian provocations. With a controversial President in the White House and political stakes within the U.S. seemingly demanding more a confrontational style, it was easy to overlook areas in which public disagreements masked constructive policies.
While some commentators will undoubtedly be calling for a clean sweep of Trump administration policies, the experienced members of President Biden's team will be looking for where to build on positive momentum. In the transatlantic arena, four areas stand out as ripe for further development.
1. Strengthening the Alliance. Getting European allies to take greater responsibility for their own security has been a goal of all U.S. administrations for decades, often without results. Although harsh criticism of Allied spending added to perceptions of strained relations, NATO emerges from the Trump era in position to be stronger than ever through greater financial commitments to its own defense. Spending currently approaches or exceeds NATO's 2% goal in most countries, with over US$130 billion in new expenditures across the Alliance over the past four years.*
Poland, the Czech Republic and Belgium have made some of their biggest defense purchases ever, while several countries, including Poland and Romania, have signed defence cooperation agreements that improved their military readiness and gave their armed forces access to state-of-the-art technology. More than simply spending on defense, Allies have developed a more united front against Russia's malign influence. In the face of Russian violations of the Intermediate Range Nuclear Forces Treaty, the U.S. and Allies tried to bring Russia back to compliance with its terms. When President Putin refused to do so, they took the decision together to end the Treaty, thus demonstrating their joint willingness to apply the principle that treaty violations should have consequences.
2. Building Prosperity. The Trump administration prioritized prosperity and developed a strategy that sought to increase international commerce by putting trade with Europe on a more equitable footing. While both sides engaged in inflated rhetoric, as has become normal with trade disputes, there was important progress. Pre-COVID investment was higher on both sides of the Atlantic, with less regulation in the U.S. creating opportunities for European business. The 2019 U.S.-Swiss tax protocol improved partnerships with U.S. business that proved important for cooperation on COVID research. The U.S. also completed a double taxation treaty with Spain, and bilateral trade increased by 15%. Trade with Portugal increased 40% as markets became more open, with agricultural products leading the way.
3. Energy Independence. Early in the Trump administration's tenure the White House identified European dependence on Russian oil and gas supplies as a major security risk and sought cooperation on ways to reduce such reliance. Not only did this policy create opportunities for U.S. and European business, but it led to investment in innovation and alternative energy technology. In 2020 Romania signed a US$7 billion nuclear power deal. Spain, Portugal, Croatia and Greece invested in liquefied natural gas facilities with U.S. businesses, while Slovenia invested in a hydropower facility with a U.S partner. Although disagreement over legacy projects such as Nord Stream has dominated news cycles, progress on sustainable solutions to ensure more secure energy supplies for Europe has been significant.
4. Network Security. Increased awareness of the danger of using untrustworthy sources of technological and digital equipment in the development of key infrastructure has driven increased coordination between the U.S. and Europe. As the world moves to 5G networks, EU-based businesses are positioned to become key players and can benefit from partnership with U.S. business. After engagement with the U.S., many countries (including Britain, France, Spain, Romania and Poland) have decided that the risks of handing secure networks to a Chinese government-linked company exceeded any potential benefits of earlier 5G adoption. As technology firms consider how 6G networks will eventually work, U.S., Swedish and Finnish companies will likely cooperate to develop the necessary technological infrastructure. At the same time, concerns over network security have triggered ongoing dialogue about the importance of the shared Western values of free speech and privacy that reinforce common transatlantic interests.
As the world emerges from the COVID-19 pandemic, U.S.-Europe cooperation will remain paramount to building a safe, prosperous world. If one looks past media sensationalism and political posturing, the Trump administration took some positive steps to strengthen the transatlantic partnership; it will be up to the Biden administration to continue to do so. The 2020 election was undoubtedly divisive, but Republicans and Democrats can agree on the fundamental importance of partnership with a strong, prosperous Europe. As governments seek to repair the damage the pandemic has done, this is not the time to sacrifice the progress made over the last four years by letting politics trump interests.
Resources:
* All data comes from U.S Embassy unclassified reporting
Disclaimer: The views and opinions expressed in the written texts published by the Geneva Centre for Security Policy (GCSP) are the authors' own and do not necessarily reflect those of the GCSP or its employees. The GCSP is not responsible for and may not always verify the accuracy of the information contained in written publications submitted by a writer.
John Erath is a Government Fellow of the GCSP's Global Fellowship Initiative.