Restoring European Security: From Managing Relations to Principled Cooperation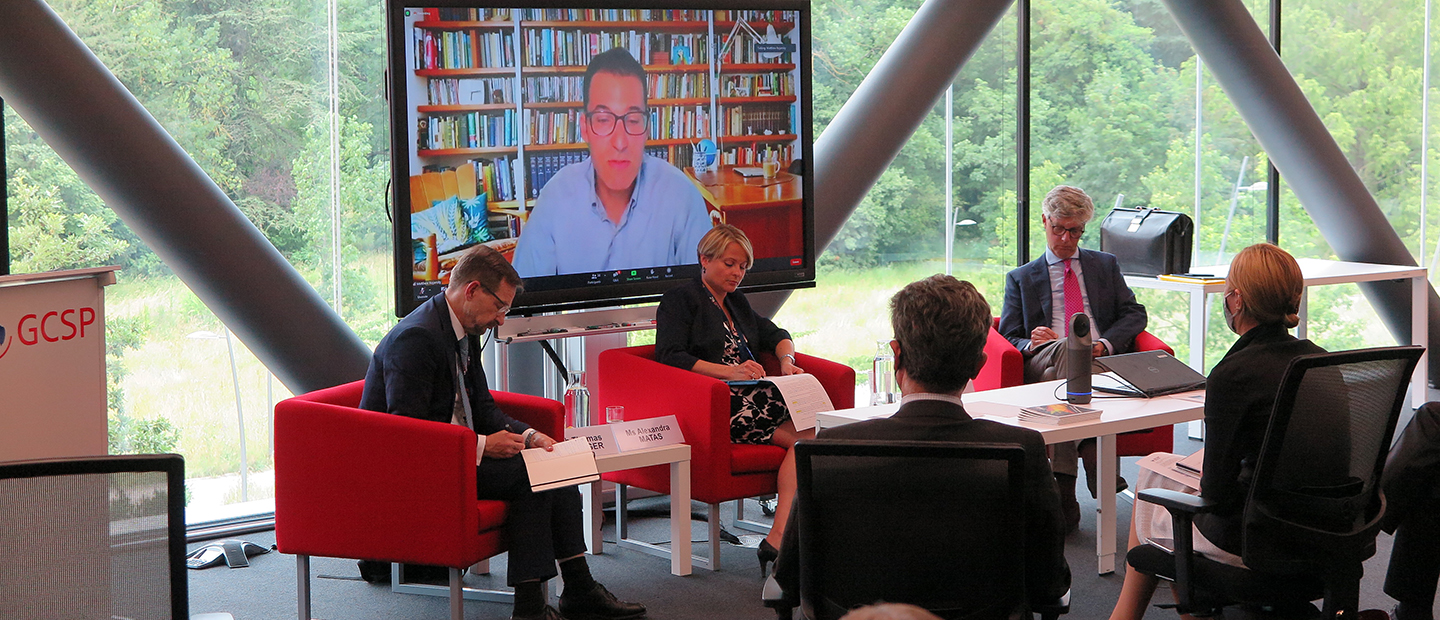 Restoring European Security: From Managing Relations to Principled Cooperation
On 30 June 2021, the Geneva Centre for Security Policy (GCSP) in cooperation with the Friedrich Ebert Foundation (FES) Regional Office for Cooperation and Peace in Europe organised a launch of the report entitled "Restoring European Security: From Managing Relations to Principled Cooperation". The event also marked the launch of a series of dialogues on Cooperative Security developed in collaboration with think tanks and academic institutions from Russia, Europe, and the United States.
The event was held in a hybrid format, with audience both physically present at the GCSP offices at the Maison de la Paix in Geneva and others joining through video conference. Overall, around 80 participants attended the launch. This included state officials from different countries, representatives of International Organisations, NGOs, civil society, and a global security policy expert community.
The panel consisted of policy experts who contributed to the report: Ambassador Thomas Greminger, Director of the GCSP; Dr Reinhard Krumm, Director of the FES Regional Office for Cooperation and Peace in Europe in Vienna; Dr Matthew Rojanksy, Director of the Kennan Institute at the Woodrow Wilson Center; Dr Andrey Kortunov, Director General of the Russian International Affairs Council (RIAC); and Dr Fred Tanner, Research Associate at the Centre of Conflict, Development and Peacebuilding (CCDP) of the Graduate Institute, Geneva.
The speakers addressed the context, objectives, and methodology of the report. They also described possible security scenarios for Europe and provided recommendations on the building blocks for the Cooperative Security in Europe. They highlighted the urgency for increased cooperation to ensure security for all and to avoid 'sleepwalking' into another major global conflict. The distinguished experts present discussed how the concept of Cooperative Security could help tackle current and emerging security challenges that surpass national borders, including climate change, violent extremism, pandemics, cyber threats, and others. The panelists provided their assessment of the current situation and engaged in the discussion with the audience on the most burning security issues.