Rising tensions in East Asia and the japanese response
Rising tensions in East Asia and the japanese response
The Symposium on 'Rising Tensions in East Asia and the Japanese Response' was GCSP's first public event of 2018
The Geneva event, cohosted by the Research Institute for Peace and Security (RIPS) based in Tokyo, was held in a timely manner, just ahead of the scheduled 'Korea Talks' happening between North and South Korea.
Current media coverage and political debates have made diplomats, government officials, policy advisers and civil society curious about latest insights happening in the region. Panelists and speakers included experts and academics from Japan, Europe, and the United States, each providing a different perspective of the problems and solutions facing Japan and the East Asian region. Event participants were welcomed by Ambassador Christian Dussey, Former Director of the GCSP (2013-2021) and Dr Masashi Nishihara, President of RIPS.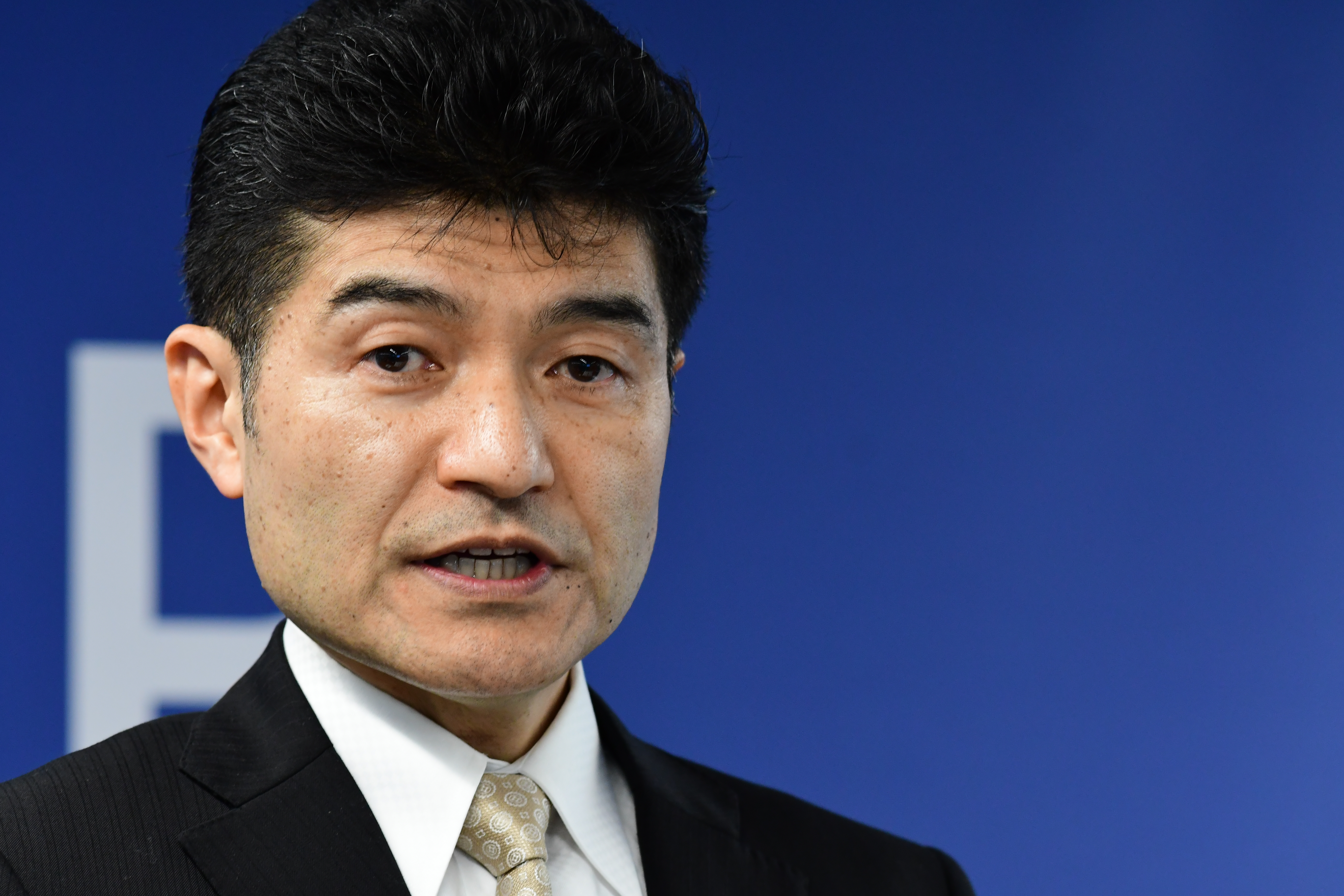 The keynote speech by Professor Narushige Michishita, National Graduate Institute for Policy Studies (GRIPS), summarized Japan's main regional challenges including rapidly advancing missile and nuclear capabilities of the Democratic People's Republic of Korea (DPRK) and the growing assertiveness of the People's Republic of China (PRC). Both create tensions, but the required responses vary significantly. Whereas North Korea is internationally isolated and the chances of a nuclear confrontation are small, Chinese influence in international politics, and the accompanying assertiveness, is being felt across the region.
Full Michishita Interview
Defense budget increases of $18 billion, civilian early warning systems, and new missile interceptors provide a degree of security against the nuclear threat posed by North Korea. The $46 billion spent on military defense by Japan come nowhere close to China's $215 billion budget however. As a result, any effective strategy for Japan needs to include a significant element of multilateralism, either within the region or without. Professor Michishita's keynote speech was also careful to point out that increasing tensions with China are part of a more complex picture, in which increasing trade and exchange between Japan and China has become apparent. With the Japanese government's decision to cooperate with Beijing on the Belt and Road Initiative, increasing interdependence could be leveraged to relax tensions.
The first panel on 'Security Challenges in East Asia' included Dr Ralph Cossa from the Pacific Forum CSIS in Honolulu, Professor Nicola Cassarini from the Institute of International Affairs in Rome and Professor Matake Kamiya of the National Defense Academy of Japan. The panel, chaired by Dr Masashi Nishihara, President of RIPS, looked specifically at US, European and Japanese perspectives on emergent threats in East Asia and possible responses for Japan.
Dr Cossa focused on the Trump administration's response to DPRK's nuclear weapons development programme, and the inconsistent prioritization of foreign policy objectives, specifically with regards to the roles of Russia and the PRC.
Professor Kamiya saw the main reason for increasing tensions in East Asia stemming from the return of 'Great Power Politics' to the region. Specifically, the increased willingness and ability of great powers to reverse the status quo and undermine or replace key institutions of the liberal world order are seen as increasing tensions and unpredictability. Echoing the keynote speech however, the political struggles of the twenty-first century are significantly more complex than those of the twentieth. In particular, the PRC is a crucial actor within the global economy. As such, good responses should seek increased cooperation with the PRC and increased multilateralism abroad. 
Professor Cassarini focused particularly on the European stance towards East Asia, and the potential gains for Japan of engaging more with Europe. The EU in particular seeks to build cooperation and funds initiatives to overcome divisions in an attempt to relax tensions and allow for a liberal framework in which the PRC can rise peacefully, while respecting international rules and values such as democracy and human rights.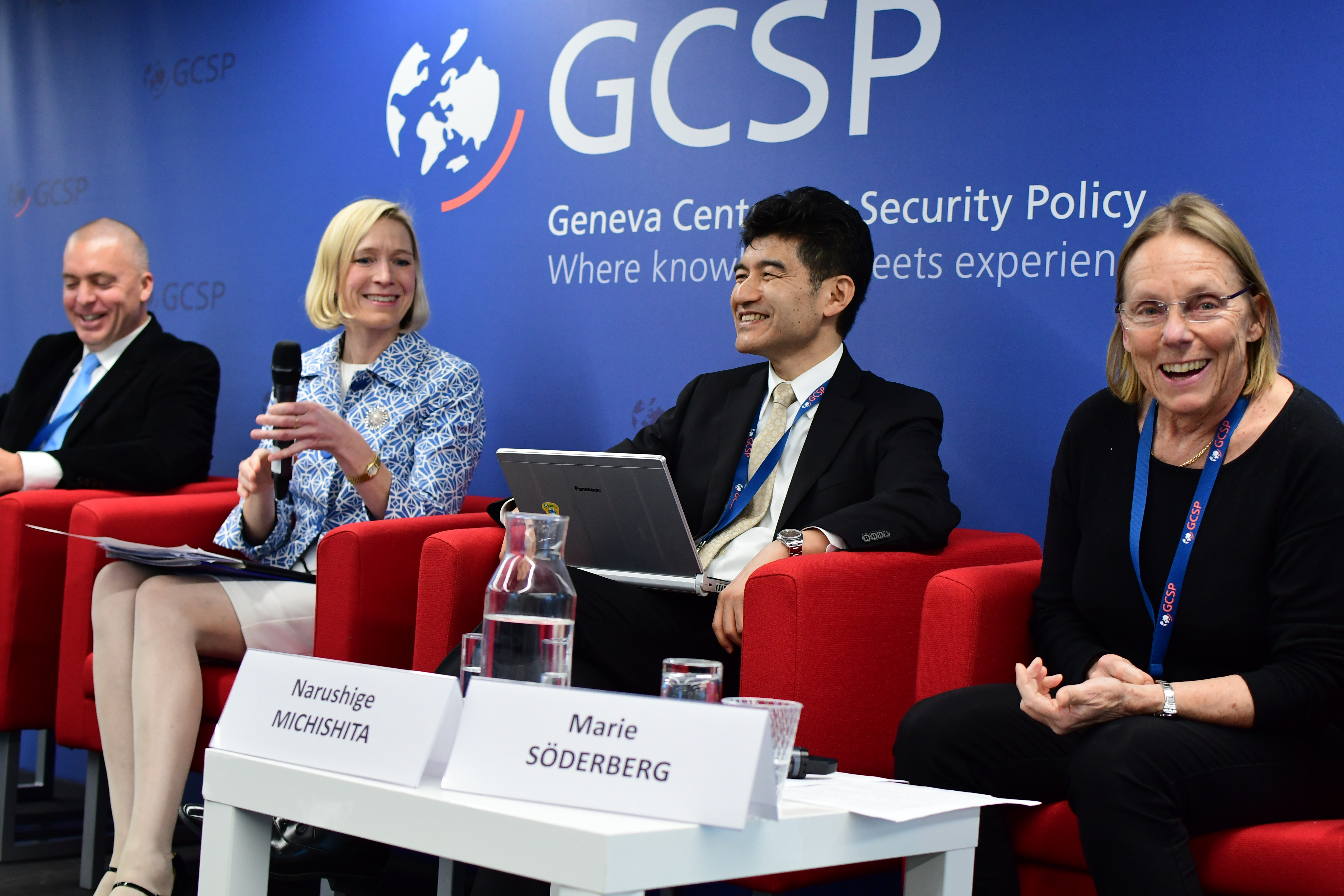 The second panel on 'The Japanese Response' was chaired by Dr Christina Schori Liang, Cluster Leader on Terrorism and Organised Crime at the GCSP. Panelists included keynote speaker,Professor Narushige Michishita from GRIPS, Dr Robert D. Eldridge from the Institute for International Policy Studies in Tokyo, and Dr Marie Söderber of the Stockholm School of Economics.
Dr Söderberg focused on potential avenues of dialogue and engagement with the DPRK and the failures of the sanctions regime. For her, the strengthening economy of the DPRK in light of increased market reforms and coal sales to the PRC might provide Japan with an opportunity to engage the DPRK economically. She also agrees that Japanese long-term security depends on multilateral engagement with allies that share Japan's security concerns and ideological values, including liberal democracy.
Dr Eldridge spoke on differing strategic approaches to the common threats facing Japan and the US. He advises against military escalation as a response to rising threats from the DPRK. Instead, he suggests that a Japanese presence on the Senkaku/Diaoyu Islands in the form strategic or civilian infrastructures (i.e. helipads or lighthouses) could create an effective "administrative deterrence" against Chinese violations.
Professor Michishita laid out his assessments for various security scenarios for the region. His main concern is that the Republic of Korea (ROK) might respond to Northern incursions, leading to retaliation and escalation of force. But with most actors cautious of a second Korean War, he has high hopes for an increased dialogue between the DPRK and the ROK or the USA. Japan should provide offers for a face-saving exit from nuclear and missile programmes by focusing them on civilian projects, as well as linking engagement with economic and humanitarian assistance. He disagrees with observers that see further talks as futile, but cautions that any actors involved in dialogue should take a lesson from past rounds of talks.
Additional Coverage
Were you at the event? If so, share your pictures and experiences with us by emailing us at [email protected] or tweeting us @TheGCSP using #GCSPDiscussion