Speech: On the Results of the Project on the Future of Peace and War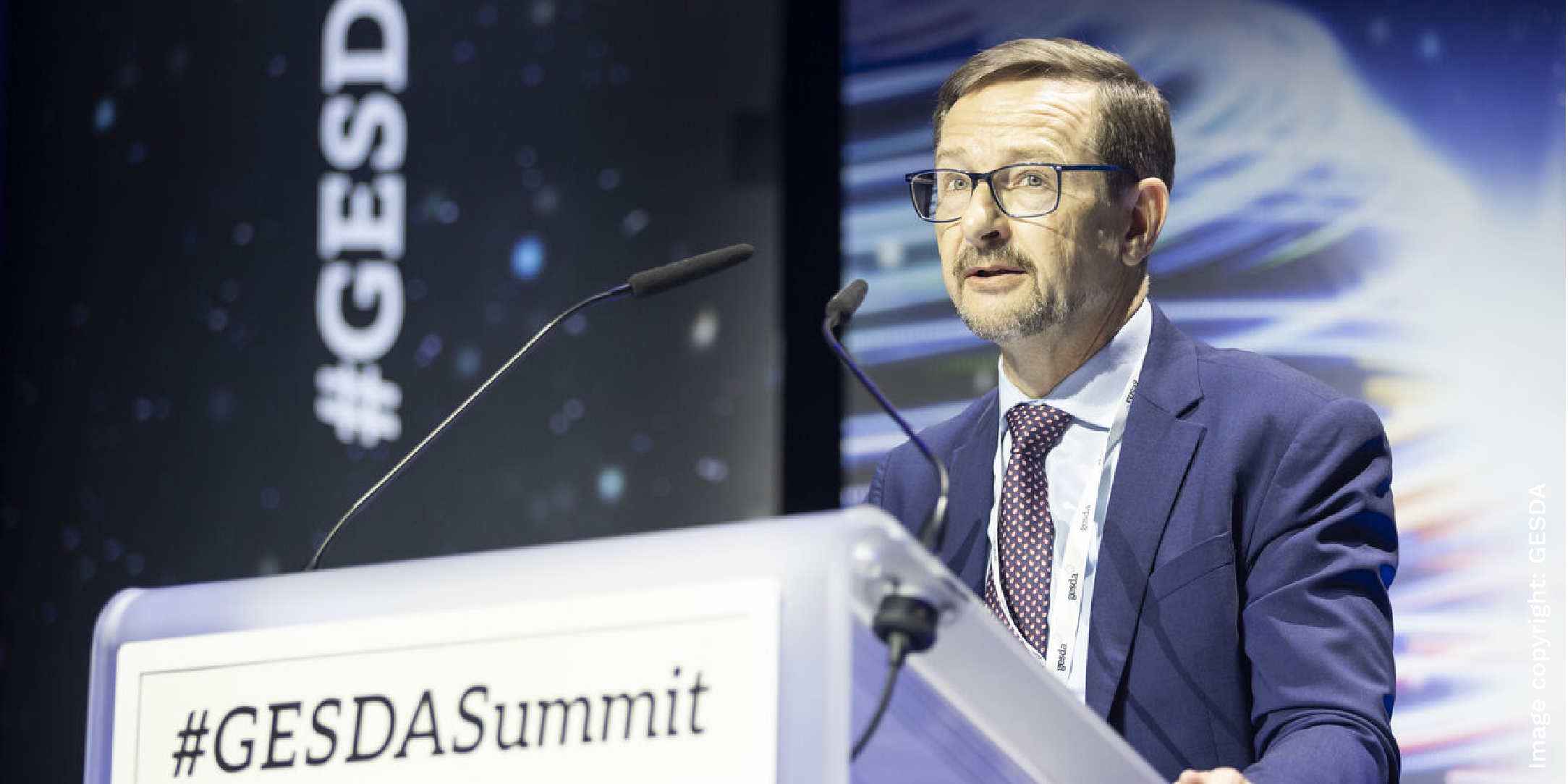 Speech: On the Results of the Project on the Future of Peace and War
The GCSP's Executive Director, Ambassador Thomas Greminger, presented at the Geneva Science and Diplomacy Anticipator (GESDA) Summit held at the CERN Science Gateway during a plenary session to several hundreds of global experts from science, diplomacy, business and civil society. In his address, Thomas Greminger elaborated on three insights derived from the workshops on the Future of Peace and War, a joint initiative with GESDA and Columbia University, namely:
When anticipating the future of peace and war, it is crucial to focus on counter-trends.

We need to think in terms of multiple and contrasting futures.

Although we have better tools than ever to predict and anticipate the future, that future has also become less predictable than ever.
In this time of uncertainty, anticipation is more essential than ever to increase the chances of less conflict and greater peace for the future.
Ambassador Thomas Greminger served as Secretary General of the Organization for Security and Co-operation in Europe (OSCE) from July 2017 until July 2020. On May 1, 2021, he took over as Executive Director of the Geneva Centre for Security Policy (GCSP).As Secretary General, he acted as an effective crisis manager supporting successive Chairmanships in an increasingly polarized environment. In the final months of his term, he dealt with the COVID-19 crisis, working to protect the health and safety of staff while ensuring that the OSCE continued to carry out its critical mandates and maintained business continuity.