Sub-Saharan Africa for Africans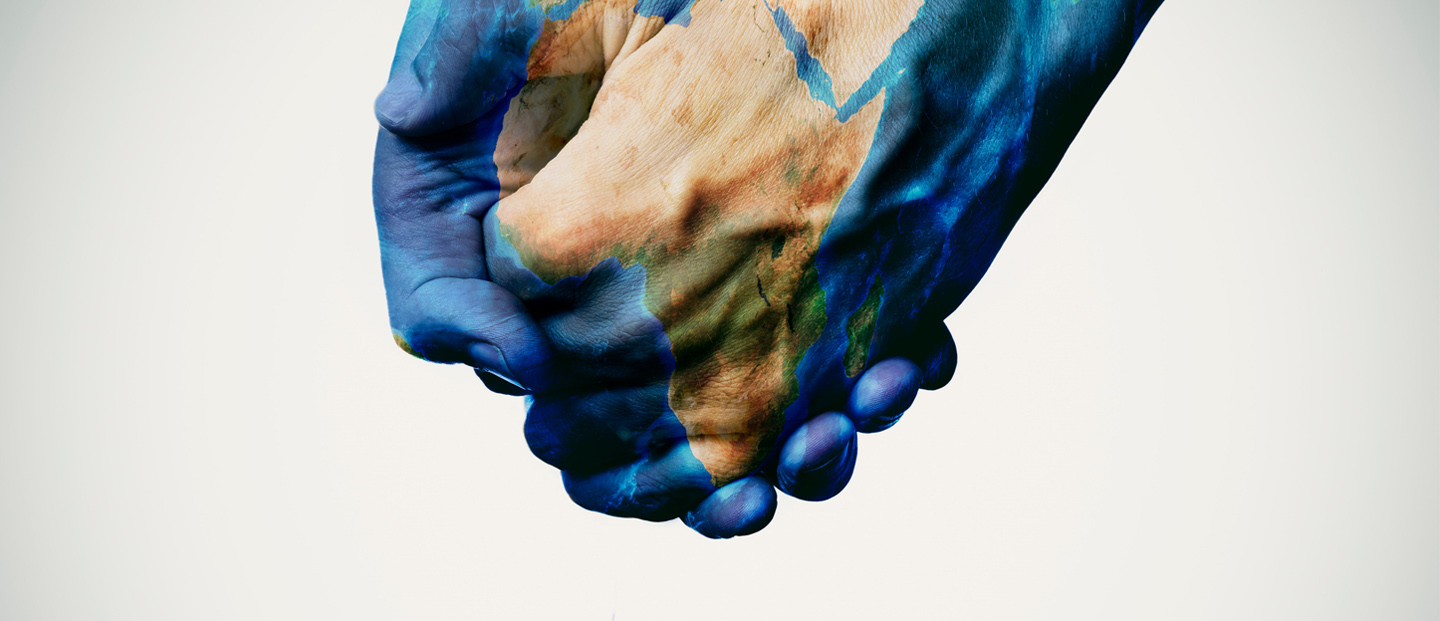 Sub-Saharan Africa for Africans
By
Dr Dêlidji Eric Degila
, Senior Researcher and Visiting Faculty in the Department of Political Science and International Relations at the Graduate Institute of International and Development Studies
Dr Dêlidji Eric Degila is a Senior Researcher and Visiting Faculty in the Department of Political Science and International Relations at the Graduate Institute of International and Development Studies. We asked him a few questions in anticipation of 25 May, Commemoration of the African Day, also known as African Union Day, about the challenges and instability facing the region.
What security challenges face the people in the African region?
Contemporary Africa faces multiple security challenges, including hybrid and asymmetric threats such as Boko Haram's criminal actions in western Africa, health pandemics and food insecurity primarily due to climate change. From June to December 2019 for example, the severe Ebola crisis in Democratic Republic of Congo claimed more victims than COVID-19 has in all of Africa since the pandemic appeared in the continent on 14 February 2020. Furthermore, the increase in piracy near the Horn of Africa and off the Gulf of Guinea over the past decade illustrate the diversity and fluidity of these issues. However, the most common security challenge Africa must deal with is civil war. This type of internal armed conflict is often analysed through both economic and identity lenses in terms of ethnic or religious violence. Such factors are relevant, but it's crucial to adopt a broad perspective in order to capture the complex dynamics that threaten peace and stability in the region.
What is the political narrative coming out of the region and what is needed in order to see security issues stabilised in the region?
If issues of identity can be conflict-prone in Africa, just as elsewhere, the multi-ethnic nature of African countries doesn't per se produce civil war. It is rather the misuse of differences in identity by some political elites that often leads to armed violence. A paradigmatic example is the case of Ivory Coast's civil war, which devastated the country from 2002 to 2007. Similarly, the security threat generated by the rise of al-Shabab in Somalia or Boko Haram in the north of Nigeria is not merely a religious one. The spread of violent extremism and transnational terrorism in the region is a consequence of deep structural disparities, often promoted by a state apparatus. Then, to really understand complex security issues in Africa, it's crucial to look at the state-building process in the region with many African countries failing to maintain the monopoly of the legitimate use of physical force. Insecurity in the continent often happens at state level, in fragile settings where institutions are weak. A key to interpreting these processes is to remember that modern African states are often the result of a particular history characterised by the destruction of home-grown political systems due to the colonial experience. Thus, some scholars have stated that the African state is neither African nor a state (Englebert, 1997). This perspective clearly calls into question the relevance of a Westphalian model-state on the continent, even if some authors underline that Africa has managed to invent its own model through hybridisation.
What solutions can Africa provide for its security challenges? What are the main misunderstandings surrounding the region?
A look at the state-building process in Africa sheds light on specific features, notably the imported concept of the modern African state, which would be, in essence, conflict-prone. This historical path matters, however the main factors that threaten peace in the region are multiple. Indeed, roots causes of African conflicts today are more related to horizontal inequalities within multicultural countries, bad governance and/or weakness of state apparatus. Besides, environmental-based problems are aggravating factors, especially in contexts of structural violence characterised by basic human needs going unaddressed. To deal with such complex security challenges, the African Union is committed to promote the doctrine of ''African solutions for African problems" based on a comprehensive approach of peace, beyond the narrow definition of "absence of war". Such a perspective is built on endogenous context and values, as illustrated in the Africa Union's Agenda 2063, which emphasises:
-          good governance, democracy, respect of human rights, justice and the rule of law
-          inclusive growth and sustainable development
-          people-driven development, especially for women and youth. 
At political level, the African Peace and Security Architecture (APSA) represents a critical continental framework for dealing with peace and security in the region as it allows a shift from a traditional non-interfering approach towards a more interventionist perspective in regards to the excuse of sovereignty often used by African states for not accepting the African Union's intervention to deal with a security issue within a state. In doing so, the African Union, faithful to the pan-African project promoted by the founders of the OAU, its predecessor, expresses a clear message that no development is possible without peace, and that African peoples are its main raison d'être (Degila and al. 2019).
Responses have been edited for clarity and conciseness.
Dr Dêlidji Eric Degila lectures to our Leadership and International Security Course (LISC)
Dr Dêlidji Eric Degila is a Senior Researcher and Visiting Faculty in the Department of Political Science and International Relations at the Graduate Institute of International and Development Studies.