Successful ISMLLW Seminar for Legal Advisors of the Armed Forces at the GCSP
Successful ISMLLW Seminar for Legal Advisors of the Armed Forces at the GCSP
From 18-21 June 2019, the Geneva Centre for Security Policy (GCSP) welcomed 130 military legal advisors from 31 countries on the occasion of the XII Seminar for Legal Advisors of the Armed Forces.
The Seminar for Legal Advisors of the Armed Forces is an international conference addressed to military legal advisors and experts in international humanitarian law (IHL) and related fields of international law. It is organised every second year by the International Society for Military Law and the Law of War (ISMLLW). This year's edition was co-organised for the first time with the GCSP Security and Law team and took place in Maison de la paix in Geneva. It was supported by the Swiss Federal Department of Defence, Civil Protection and Sport (DDPS), the Swiss Federal Department of Foreign Affairs (FDFA), and the Swiss national group of the ISMLLW.
The focus theme chosen for the seminar was 'The Law of Armed Non-State Actors 70 Years after the Geneva Conventions'. For three and a half days, military legal advisors, experts and policymakers had an opportunity to discuss current developments in IHL, compare the law to operational realities, and meet colleagues from all regions of the world to share views and exchange on solutions to common problems. The seminar therefore also served as an occasion to bring military lawyers from different legal cultures and operational backgrounds in touch with the international legal community in Geneva.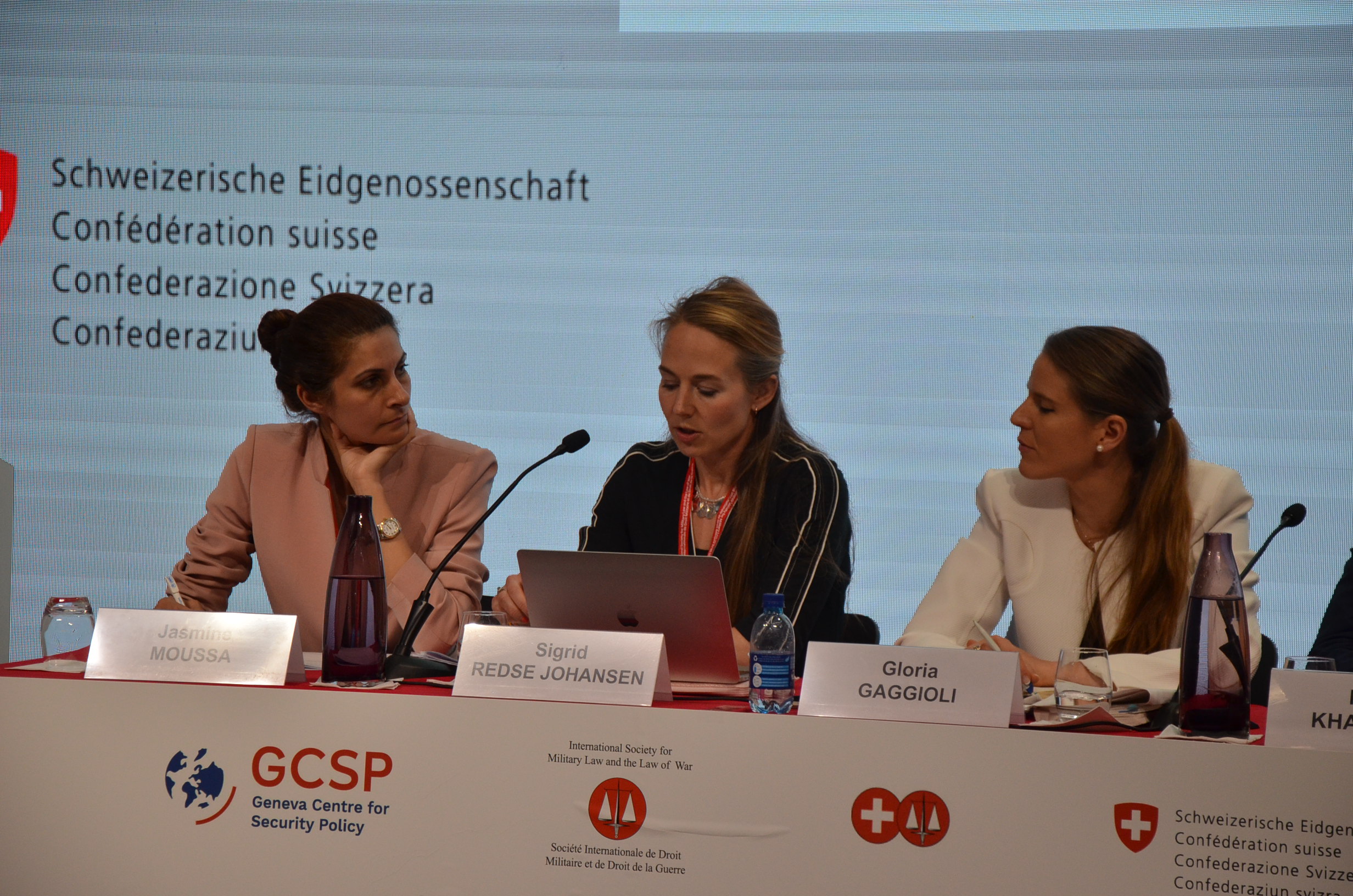 The seminar was divided into eight working sessions, each introduced by three speakers and moderated by a chair. The seminar programme spanned all relevant areas of the law of armed non-state actors: from the evolution of IHL of non-international armed conflicts (NIAC) after the adoption of the Geneva Conventions, to open questions regarding the use of force; from the role of the military legal advisor to detention in NIAC; from the exercise of justice in NIAC to peace operations; from private military and security companies to future challenges, including counter-terrorism, soldiers' right to self-defence and armed groups' compliance with IHL. The Seminar started with an opening reception in Maison de la paix and included an official dinner which took place at the Cafe Restaurant du Parc des Bastions, in the beautiful setting of Geneva's main public park. 
The XII Seminar for Legal Advisors of the Armed Forces represents GCSP's contribution to the celebrations for the 70th anniversary of the Geneva Conventions, signed on 12 August 1949. By promoting practice-oriented debate and engaging military legal advisors in informed discussions on controversial and most relevant topics we hope to have supported the dissemination and clarification of IHL.