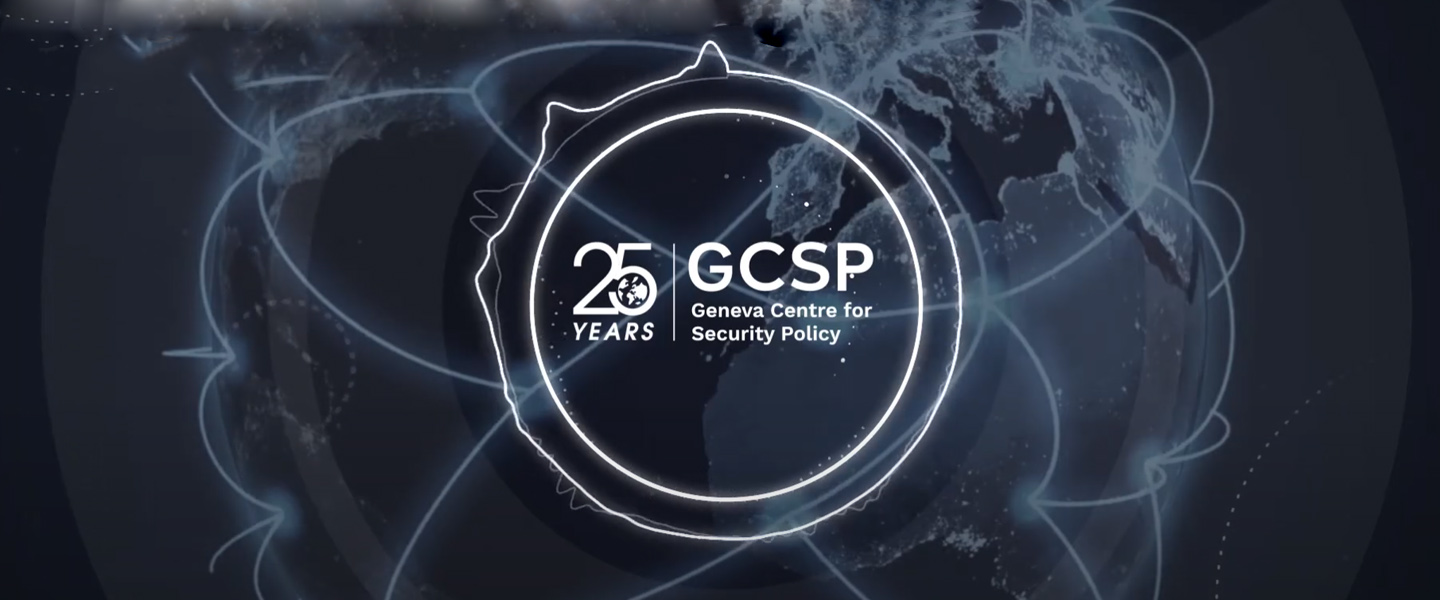 What topics caught your interest in 2020? Catch up on what was trending at the GCSP in 2020.
These are the top 5 most viewed GCSP Podcasts that you listened to in 2020. Here's another chance to see our most popular articles in case you missed them.
1. Episode 22: India and Sub-Saharan Africa
India holds the second largest population in the world and with that come many domestic and global challenges and opportunities. We discuss India's foreign and security policy with Dr Waheguru Pal Sidhu, Clinical Associate Professor at the Center for Global Affairs, New York University, and Associate Fellow with the GCSP's Global Fellowship Initiative. And as global debates around the future of Africa continue to transpire, we spoke to Dr Didier Plécard, Professor at the Global Studies Institute at the University of Geneva about the "new scramble" for Africa.
2. Episode 11: Cyber Security, strategic foresight and other stories
We hear the terms "Cyber 9-11" and "Digital Pearl Harbor" but what do policy makers actually do the day after a crisis? The Cyber 9/12 Strategy Challenge is an annual cyber policy competition for students to compete in developing national security policy recommendations, tackling a fictional cyber incident. We had the chance to speak to Chelsey Slack, Deputy Head of the Cyber Defence Unit at NATO. And as the global security environment is changing at a fast pace, actors need to move from spending too much time reacting to more proactively identifying the emerging security issues that may affect them. We spoke to Dr Wendy Schulz, who is the Director at Infinite Futures on issues surrounding international security policy also Dr Bastian Geigrich Director of Defence and Military Analysis at the International Institute for Strategic Studies. 
3. Episode 30: Sustainable peace and the prevention of human rights violations
This episode explores some of the latest global issues affecting peace, security, and international cooperation. Ambassador Yvette Stevens is the former Ambassador and Permanent Representative of Sierra Leone to the United Nations Office at Geneva and she is a current Executive in Residence with the GCSP's Global Fellowship Initiative. We discuss sustainable peace and the prevention of human rights violations. 
4. Episode 7: Climate action and other stories
As horrific scenes of Australia's bushfires and recent intense flooding that has struck Indonesia, a growing number of experts have shown the general nature of climate related risks and track their impact on politics, peace and conflict. In this episode, we discussed climate action with an influential leader on climate change and founder of a climate change initiative. And as disarmament is integral to the safeguarding and promotion of security, development and human rights, hundreds of millions of dollars spent every year on disarmament operations. We discussed this issue with an author of the new book a guide to international disarmament law. 
5. Episode 9: The new world order and other stories
In a world of disruption that is far from ending, a new world order is emerging, reshaping the global economy and shifting geopolitical powers. In this episode, we spoke to the GCSP's Foundation Council President, Ambassador Jean-David Levitte, about how Europe needs to adjust if it wants to be an influential force alongside emerging powers. As cyber threats to global security are becoming more frequent, complex and destructive, what is NATO's role in cyberspace. We discussed this issue with Antonio Missiroli, NATO's Assistant Secretary General for Emerging Security Challenges.