The transformation of warfare in the 21st century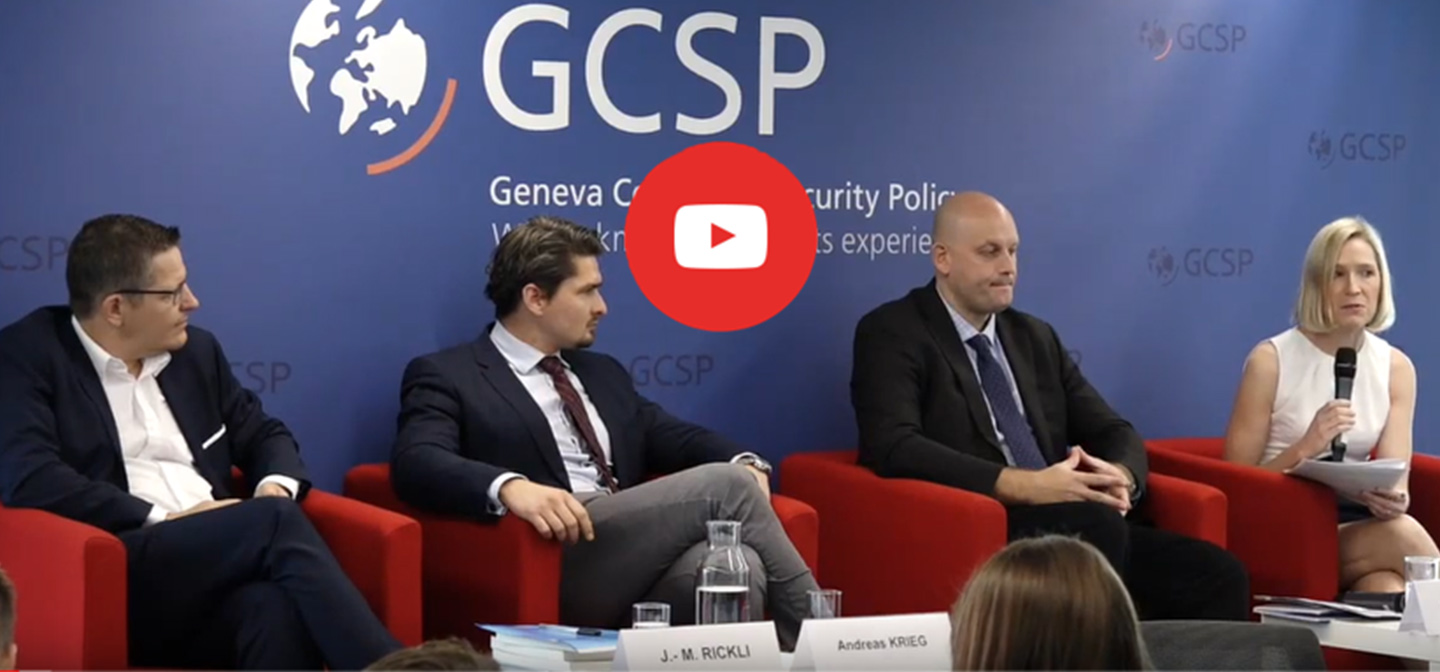 The transformation of warfare in the 21st century
Proxies, surrogates and the practice of surrogate warfare.
The popular notion of war is that it is fought en masse by the people of one side versus the other. But the reality today is that both state and non-state actors are increasingly looking to shift the burdens of war to surrogates. 
Surrogate warfare describes a patron's outsourcing of the strategic, operational, or tactical burdens of warfare, in whole or in part, to human and/or technological substitutes in order to minimize the costs of war. This phenomenon ranges from arming rebel groups, to the use of armed drones or cyber propaganda by non-militaries. 
The GCSP held a public discussion which convened the authors, Dr Andreas Krieg and Dr Jean-Marc Rickli, of the newly published book Surrogate Warfare. 
In the public discussion, the concept of surrogate warfare was introduced. Panellists discussed concrete examples related to the use of surrogates in the Middle East. They also discussed the way emerging technologies increasingly allow technology to become a surrogate on its own especially with the growing prospects of development of autonomous weapons systems through the militarisation of artificial intelligence.
Video Live Stream

About the panellists:
Dr Andreas Krieg is the Assistant Professor at the School of Security Studies at King's College, London and co-founder of both the Near East Centre for Security and Strategy and the Private Military and Security Research Group at King's College. 

Dr Jean-Marc Rickli is the Head of Global Risk and Resilience at the Geneva Centre for Security Policy and a research fellow at King's College, London.

Dr Michael Raska, Assistant Professor and Coordinator of the Military Transformations Programme at the S. Rajaratnam School of International Studies, Nanyang Technological University, Singapore.

Dr Christina Schori Liang is the Head of Terrorism and PVE at the Geneva Centre for Security Policy. She chaired the event.
Want to receive a discount on the book? Click this link and get 30% off the regular price. Use code TGUF when ordering through Georgetown University Press.
Discover more about the new book and the GCSP public discussion below:
Links RSR (in French)/ lien de l'interview sur radio RSR:
Links SRF (German)/ Linke zum radio interview SRF