Women of the GCSP – Inspiring the Younger Generation to Change the World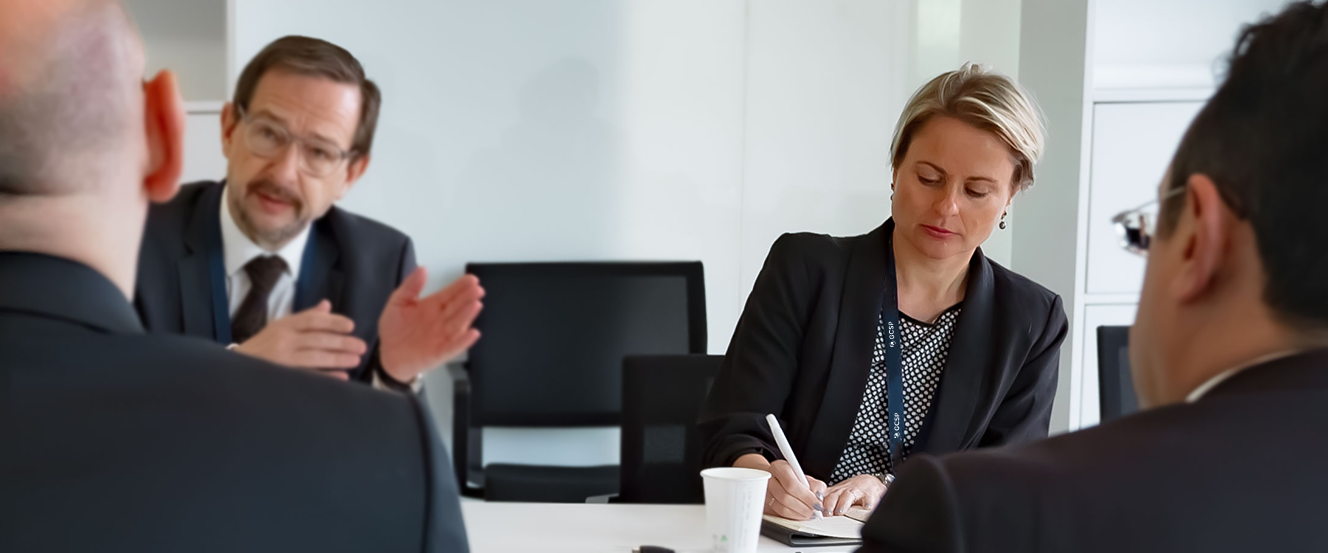 Women of the GCSP – Inspiring the Younger Generation to Change the World
As Women's History Month comes to a close, we would like to highlight the importance of celebrating women every day by sharing insights from women who work to inspire other women across the globe to become great leaders and entrepreneurs.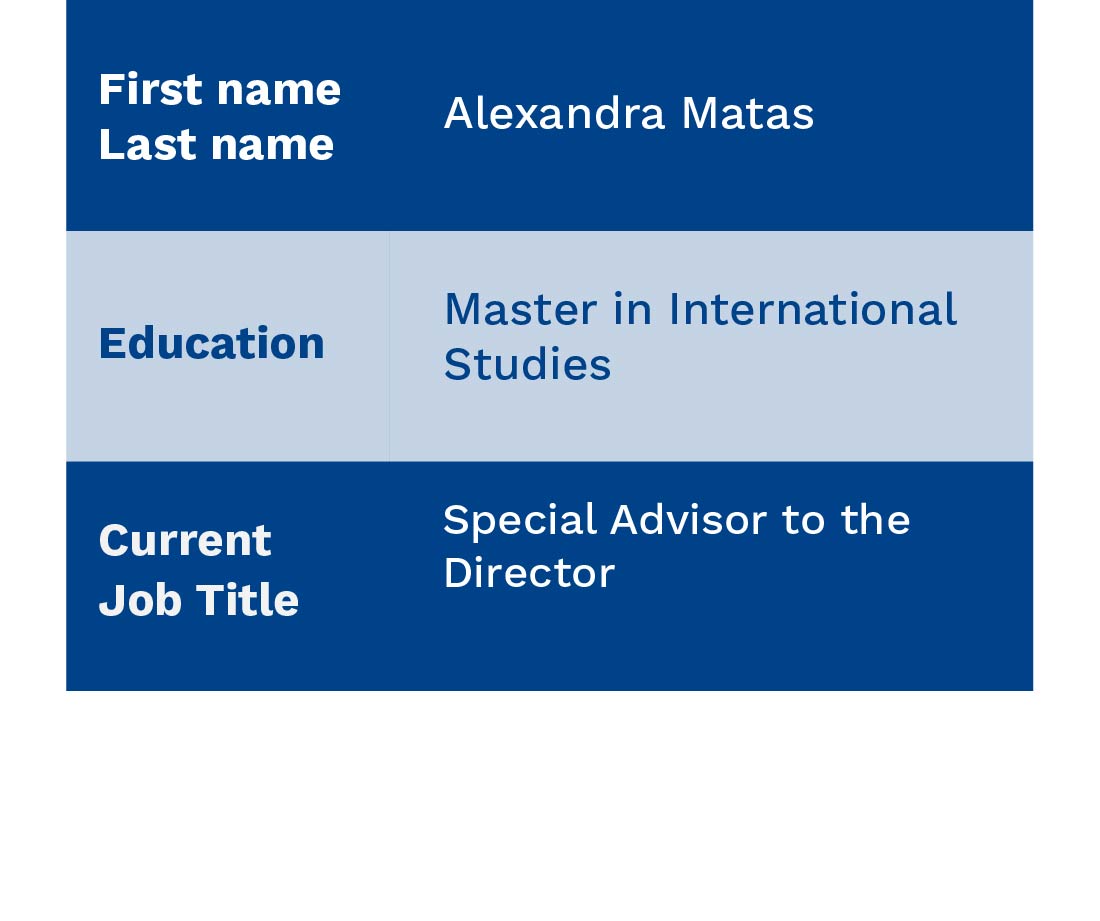 Introduction to Ms Alexandra Matas, Special Advisor to the Director at the GCSP.
Why did you choose to enter this field?/What got you into this field?
Even as a child I was by struck by all of the injustice I saw in the world, and I dreamed that one day I could make a difference and change things. My professional orientation was greatly impacted by the geopolitical shifts in my country and around the world as I came of age. I found that I can make a positive change by working in the field of International Relations.
What drove you to join the GCSP?
My very first experience with the GCSP dates back to 2006, when I was offered an internship during my Master studies at the Graduate Institute in Geneva. Since then, it has been a long and exciting journey. I was fortunate enough to be active in different spheres of the Centre's work, both through directing courses and teaching and running dialogues. Throughout the years I have had the privilege of delving into different security policy areas, including disarmament and nuclear non-proliferation; International Humanitarian Law; Good Governance and Rule of law for countries in political transition; and most notably Russia-West relations, the OSCE and European security order. In today's polarised world, the GCSP is one of the only platforms for inclusive dialogue and one of the only spaces where decision makers and experts with opposing views and belief systems can openly exchange ideas and insights. I share the Centre's foundational belief that dialogue and cooperation are essential for international peace and security.
How does the GCSP help empowering women?
Our Centre empowers women both through its activities and internal policies. A gender lens is applied to executive education, diplomatic dialogue, and policy advice. It is not only about bringing women to participate in our activities, we also seek to consult women's organizations and movements to bring their views, interests and concerns to the table. Internally, our leadership has the genuine intention to empower competent female colleagues and equip them with all the necessary tools to build their careers.
Why do you think it is important to celebrate International Women's Day?
I think we need to be reminded that all of the rights and access to equal opportunities for women that have been achieved should not be taken for granted. We need to continue working towards improving the situation of women around the world, which is still far from being ideal.
As a woman, what are the most important challenges you have overcome to fulfil your role? How did you overcome them?
Many women have to juggle between being a successful professional, mother, wife, friend and an interesting and open-minded person. One of my challenges is to find time and energy to perform well in all these spheres of life, as they are all of great importance to me. To help women today, we need to enable their partners to participate in all spheres of their lives. One important step forward is supporting policies such as paid paternity leave and all policies that help balance professional and personal responsibilities and allow families to thrive alongside women's careers.
Professionally, I look forward to when gender parity will be a reality and not a lofty goal. I would like to be valued for my competence and be empowered based on my talent alone. Unfortunately, female professionals continue to face institutional disadvantages, either through prejudiced exclusion or token inclusion.
What is your proudest achievement while working at the GCSP?
I am extremely proud of the work I am doing right now at the GCSP. In a time of crisis, peace needs to be constructed through building trust, maintaining channels of communication open, finding areas of common interest, and thinking about how the future with sustainable peace would look like. I feel that my work is meaningful and can bring change.
What is the best piece of advice you were ever given?
"Luck is what happens when preparation meets opportunity" (Seneca)
What is the most important message you want to send out to young women thinking about their careers?
For me, access to education is key for empowering young women and allowing them to find self-fulfilling work. Education gives choice and opens horizons. Unfortunately, in many parts of the world women still either don't have access to education or think that as a woman they don't need to study to succeed in life. I would advise them not to be afraid to fail, to stay positive and determined, and to believe in themselves.
How can we encourage more women to pursue entrepreneurship or senior leadership roles in the field of peace and security?
First of all, there needs to be a genuine interest in promoting women's leadership, not only making a declaration to do so. Secondly, women-to-women support and solidarity is extremely important. Finally, one should lead by personal example. My mother is a very strong woman, and an outstanding professional, who I always admired and whose example I wanted to follow. My daughter is only 13, but she is already very intrigued by the work I am doing. I think I managed to pass my passion on to her. She shows genuine interest in history, geography, politics. We spend a lot of time together discussing current security challenges and possible solutions to them. I am trying to show her the complexity of this world, develop her critical thinking and make sure that she could confidently face her life and make the world better for everyone.