Women of the GCSP - Overcoming Challenges Through Resilience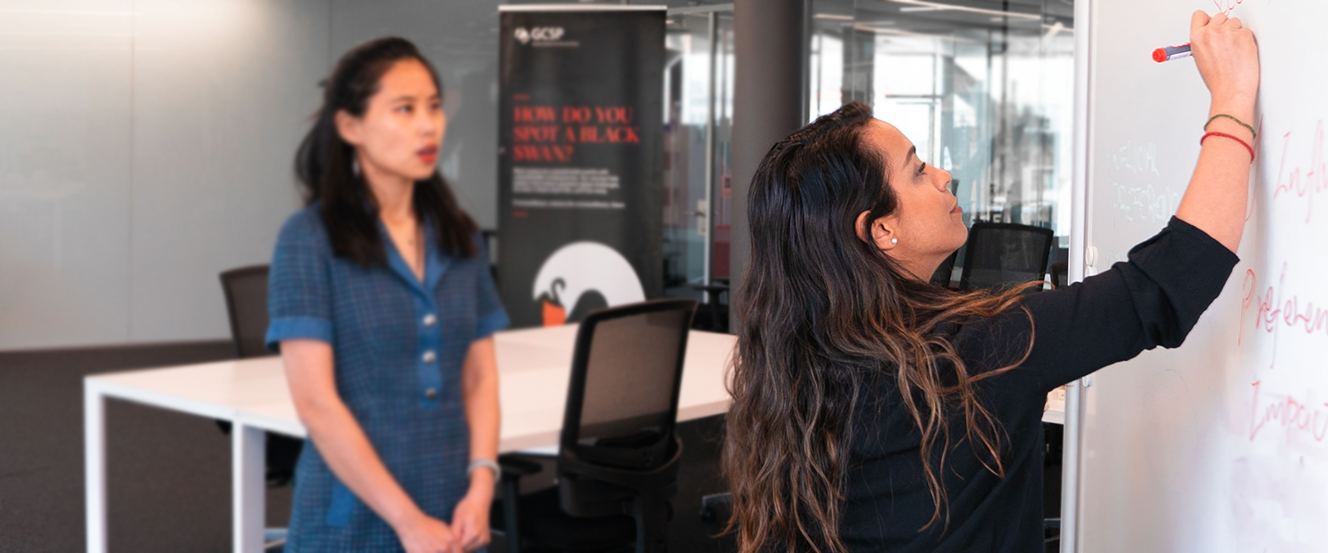 Women of the GCSP - Overcoming Challenges Through Resilience
As Women's History Month comes to a close, we would like to highlight the importance of celebrating women every day by sharing insights from women who work to inspire other women across the globe to become great leaders and entrepreneurs.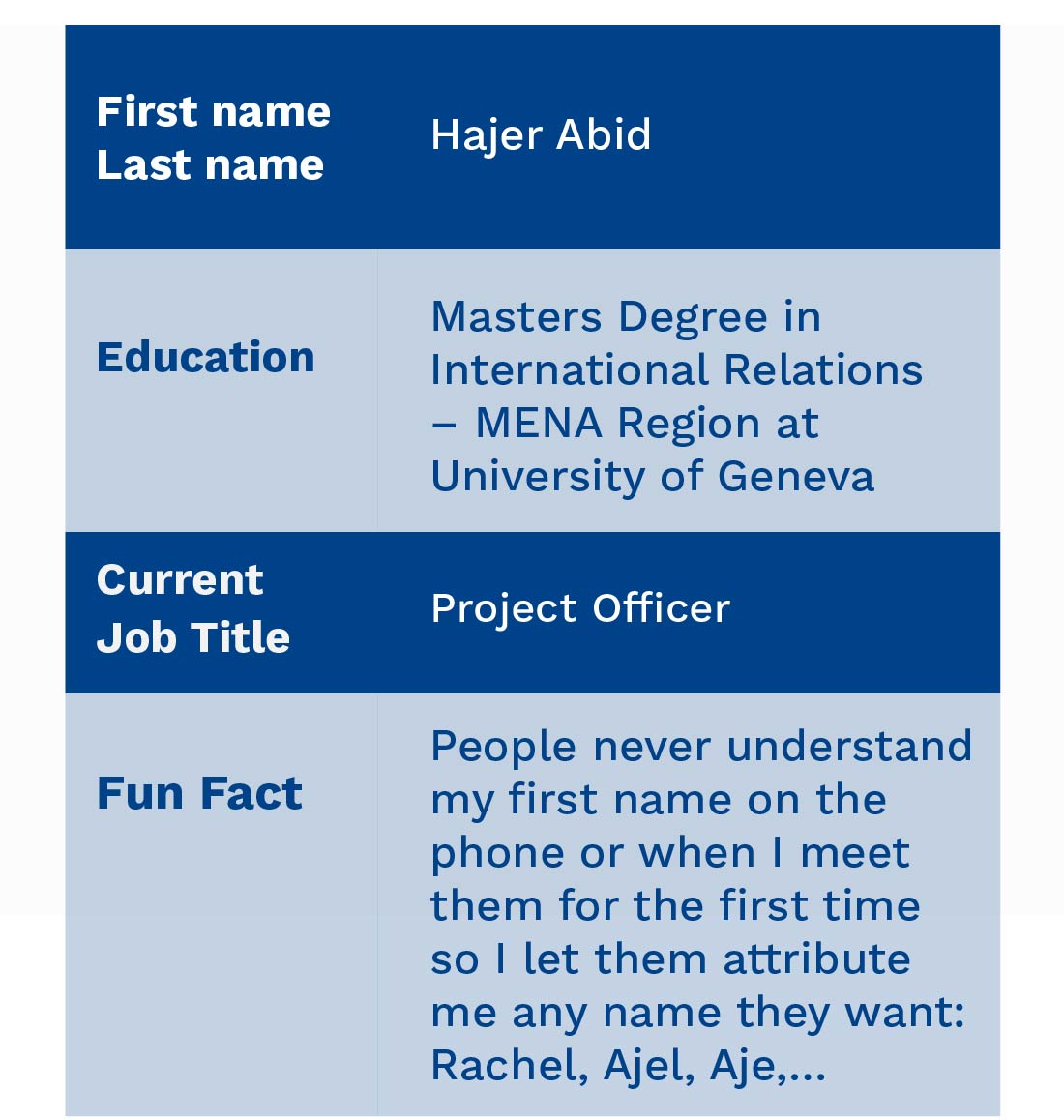 Explore the story of Ms Hajer Abid, Project Officer at the GCSP.
Why did you choose to enter this field?/What got you into this field?
I finished my bachelor's degree in Arabic Literature and History of Art and didn't feel motivated to continue in that field, so I thought I would only do a master's degree if I found a topic that really interests me. Around the same time, a new master's degree was created and I got selected – MENA Region Master's Degree. At the end of that Master's degree, I was offered an internship in Kuwait City for a few months in a French research centre. I joined and was all alone for the whole duration of the internship (3 months). It was really interesting to see how people struggled to understand that I was Iraqi, spoke French but lived in Kuwait (alone).
What drove you to join the GCSP?
Its worldwide influence and involvement in the various issues in security and the future.
How does the GCSP help empowering women?
The GCSP helps women by having good role models of successful and empowering women, and by promoting them.
Before working at the GCSP, I had never been in a working environment where I could meet women so caring, ambitious and empowering to other women.
Why do you think it is important to celebrate International Women's Day?
I don't think it is so important to celebrate this day in particular, but we should celebrate each achievement all along the way.
As a woman, what are the most important challenges you have overcome to fulfil your role? How did you overcome them?
At one point I had to manage work, my studies (during the last year of my bachelor's degree), the illness of my mother as well as taking care of the house tasks. I sometimes think about this period, and I still ask myself how I did to manage… I guess it was a lot of doubts but mainly a lot of resilience and mental strength.
Being surrounded by men that believed in me and also the support of my beloved ones at moments I did not trust myself anymore further helped me overcome various challenges.
What is your proudest achievement while working at the GCSP?
One of my proudest moments was when I was asked to replace people that I admired.
Being valued by people I find fascinating is also a great achievement.
What is the best piece of advice you were ever given?
Take it as it comes.
What is the most important message you want to send out to young women thinking about their careers?
Create a plan for yourself with some guidelines, but never expect to follow it completely, as you never know where life might take you.
How can we encourage more women to pursue entrepreneurship or senior leadership roles in the field of peace and security?
Never stop promoting and supporting women everywhere in the world, even when it becomes the norm in those fields. From a little girl who's only 5 years old to the director of your company – empowerment of women starts with women's solidarity.