The Battle for the Tribes in Northeast Syria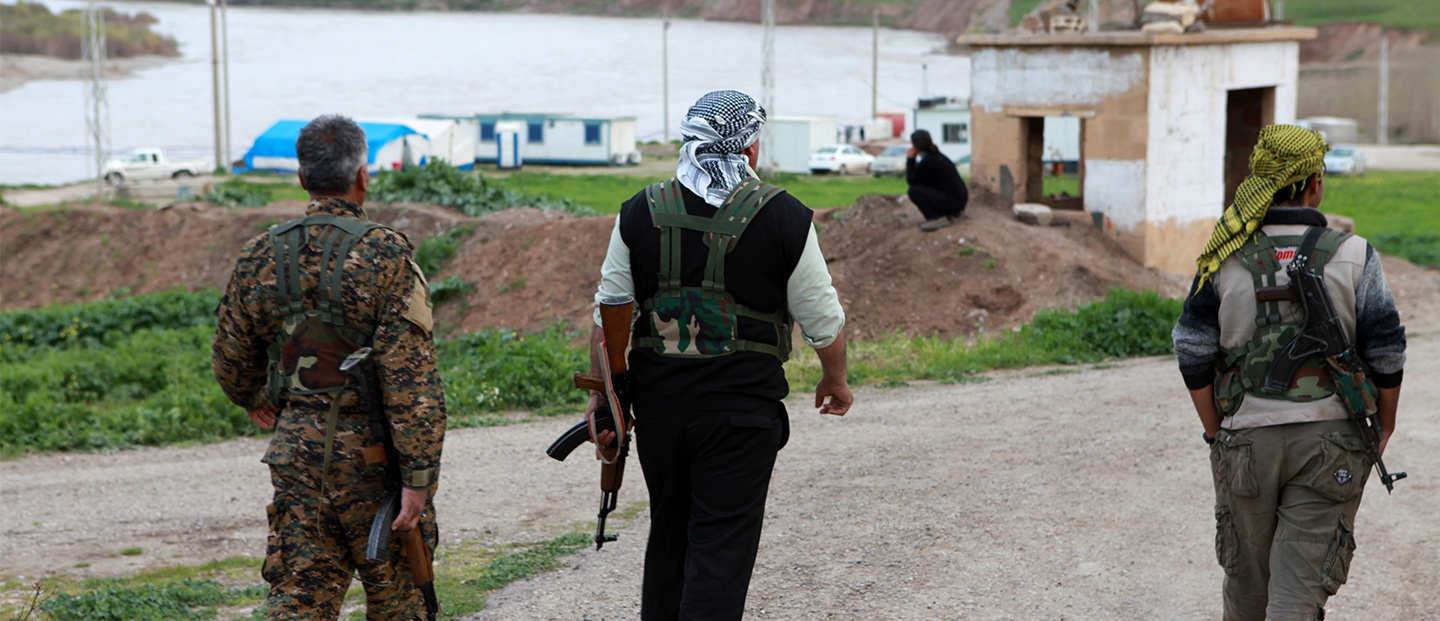 The Battle for the Tribes in Northeast Syria
By
Nicholas A. Heras
, Director of Government Relations, Institute for the Study of War (ISW)
Northeast Syria (NES) is fragmented under the control of different powers that are all seeking to gain the support of the local Arab tribes. Those seeking to upset the status quo include the Assad regime and its allies (Russia and Iran), Turkey and its Syrian rebel proxies, and ISIS —all seeking disruption with different motivations, yet working side by side. Those seeking to maintain the status quo include the U.S.-led Coalition, the Autonomous Administration of Northeast Syria (AANES), and the Syrian Democratic Forces (SDF). Often, earning the support and alliance of the tribes is a transactional process whereby the tribes seek direct financial support and community investment, employment opportunities, military support, and autonomy to run their own affairs. Currently, most local tribal groups are calculating that a tenuous U.S.-protected order in northeast Syria provides better security and provisions than the alternatives from the Assad regime and its allies, or by Turkey and its Syrian rebel proxies. However, ISIS remains a threat to all the powers involved in northeast Syria, and it is the major spoiler seeking to create the conditions for a return to the old order which was established under ISIS's territorial Caliphate from 2014-2019.
The ideas expressed are those of the author not the publisher
Published in October 2020
All rights reserved to GCSP
Nicholas A. Heras is the Director of Government Relations at the Institute for the Study of War (ISW). He was formerly the Middle East Security Program Manager at ISW responsible for overseeing the Afghanistan, Iraq, ISIS, and Syria portfolios. Prior to ISW, Heras was the Middle East Security Fellow at the Center for a New American Security and a Senior Analyst at the Jamestown Foundation, responsible for research and analysis pertaining to Iraq, ISIS, and Syria among other issues concerning the security of the Middle East, North Africa, and the Sahel/Sahara region. Heras served as a Research Associate at the U.S. National Defense University where he worked on a project for the U.S. Central Command that included tracking the rise of ISIS in Iraq and Syria. He has extensive field research experience studying Arab tribes and the tribes' relationships with a variety of actors on the ground in the Middle East, including in Iraq, Jordan, Lebanon, Turkey, and Syria. Heras has briefed a wide range of stakeholders concerned with Aran tribes, Iraq, ISIS, and Syria including for the U.S. government, U.S. military, international organisations, international non-governmental organisations, and international corporations that conduct business in the Middle East.
Featuring
Nicholas A. Heras
Director of Government Relations at the Institute for the Study of War
View details