Can Russia live with an ongoing conflict in Syria? Mapping out Trends Among Russian Foreign Policy Elites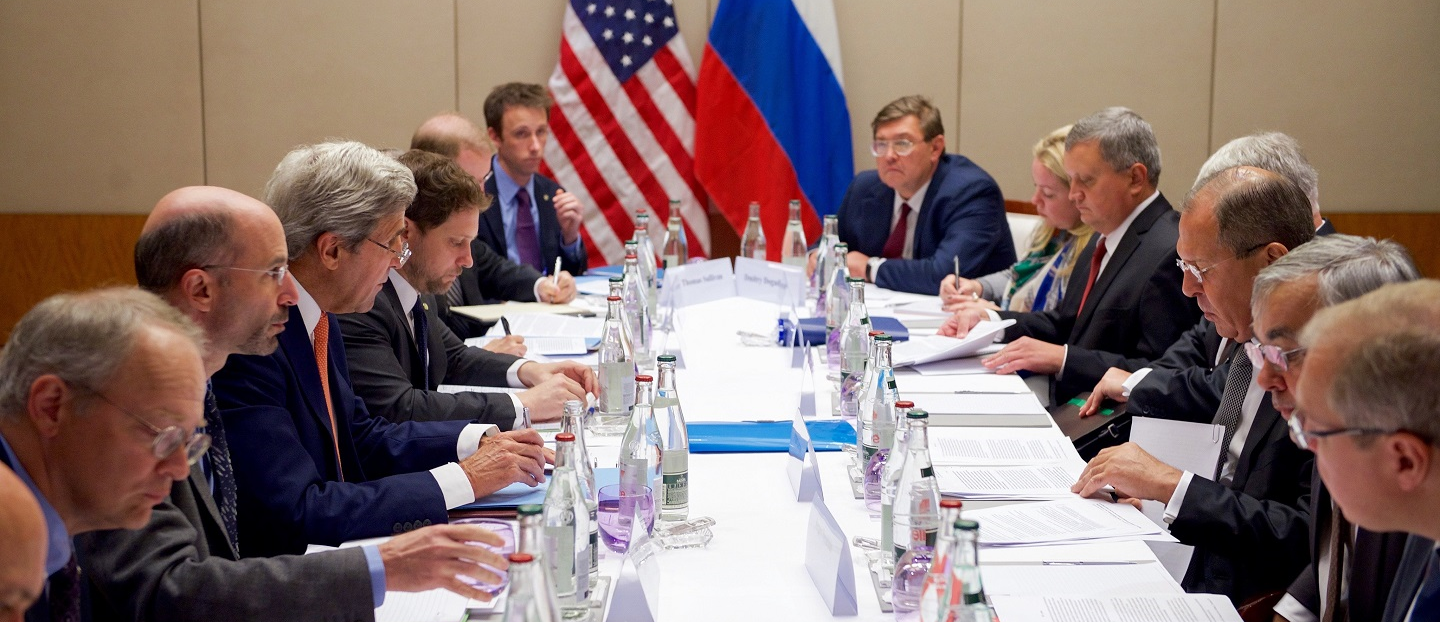 Can Russia live with an ongoing conflict in Syria? Mapping out Trends Among Russian Foreign Policy Elites
By
Amb. Andrey Baklanov and Leonid Isaev
, Advisor, Russian Federation Council, and Associate Professor at HSE
September 30, 2020 marked five years since the start of the Russian Aerospace Forces operation in Syria. This was the first military operation Moscow launched far from its own borders since the collapse of the Soviet Union. Today Russia is not only militarily involved but is deeply invested in the conflict as it seeks to shape the course of the negotiation process and the post-conflict socio-political development of Syria. Russia's grand strategy in Syria continues to evolve as it assesses its actions and goals in the light of current realities.
In this paper we look at how the Russian academic community and diplomatic circles see the outlook of the Syrian negotiation process. We conducted in-depth interviews with representatives of these groups in order to understand their perspective on the Geneva process, the prospects of the Astana format, and the impacts on Russia of an ongoing conflict scenario in Syria.
The ideas expressed are those of the authors not the publisher or the authors' affiliation
Published in October 2020
All rights reserved to GCSP
Amb. Andrey Baklanov is an advisor to the Russian Federal Council and and professor at the HSE. In 2000 - 2005 – the Ambassador Extraordinary and Plenipotentiary of the Russian Federation in the Kingdom of Saudi Arabia. Being on this post, he performed practical interaction with the international and regional organizations having headquarters located in Saudi Arabia (The Organization of Islamic Conference, the International Energy Forum, Council of Cooperation of the Arab States of the Persian Gulf). Since 2007 – at work in the Federation Council: Deputy Head of Department of international relations, Head of Department of international relations, Adviser, from 2018 – Assistant to the Deputy Chairman of the Council of Federation. He is also a professor at the National Research University the Higher school for Economy and the Head of the Middle East and North Africa studies section. Decorated with Russian State and Ministry of Foreign Affairs awards. Author of 6 books and more than 400 other publications. Vice-Chairman of the Association of Russian diplomats, Vice-President of the Russian Committee on friendship and solidarity with the African and Asian peoples.
---
Leonid Isaev is Associate Professor in the Department for Asian and African Studies in the National Research University Higher School of Economics (HSE), Saint Petersburg. He is also Deputy Head of the Laboratory for Monitoring the Risks of Socio-Political Destabilization in HSE; Senior Fellow at the Center for Civilizational and Regional Studies in the Institute of African Studies of the Russian Academy of Science. He is a member of the Scientific Council of the Russian Political Science Association. He has published numerous monographs and journal articles, mostly in Russian and English. He is co-author of Syria and Yemen: Unfinished Revolutions (2013), Revolutions and Instability in the Middle East (2016); Metamorphosis of the Syrian Opposition (2020), among many others. He is a regular contributor to Al Jazeera News.
Featuring
Amb. Andrey Baklanov
Advisor, Russian Federation Council
Leonid Isaev
Associate Professor in the Department for Asian and African Studies in the National Research University Higher School of Economics (HSE)