Is Escalation Between France and Turkey in the Middle East and Beyond Inescapable?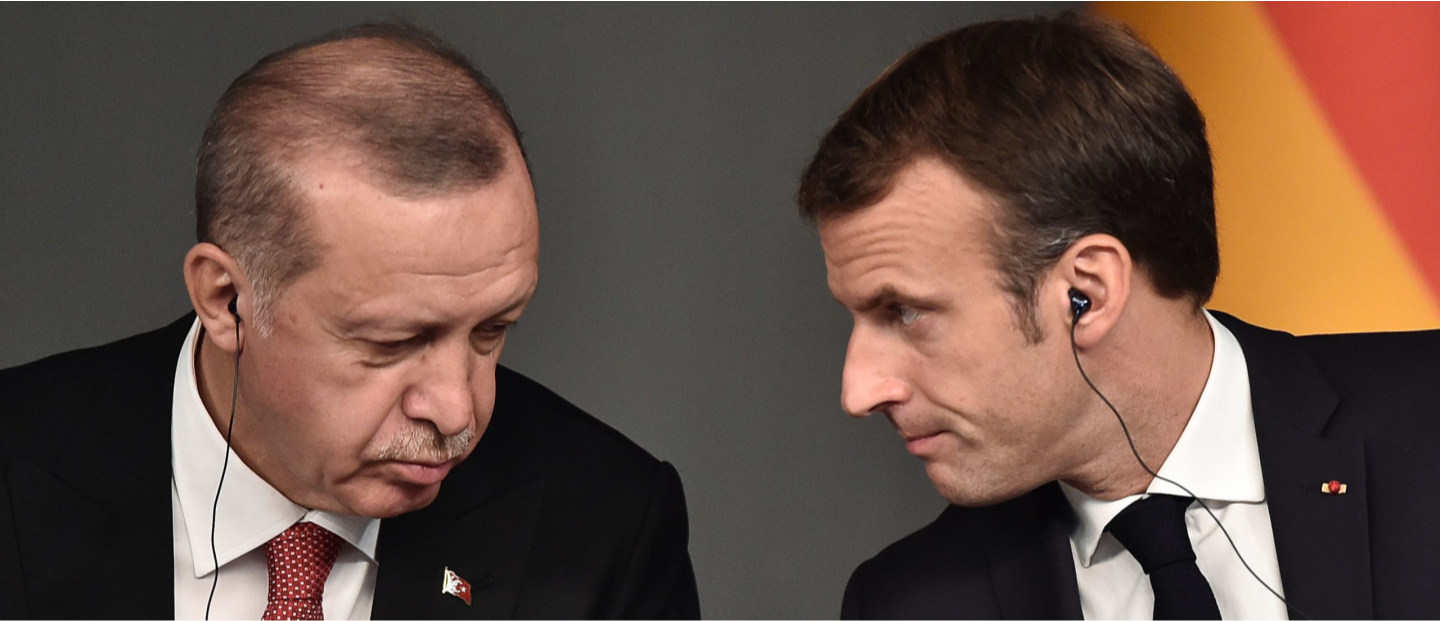 Is Escalation Between France and Turkey in the Middle East and Beyond Inescapable?
By
Dorothée Schmid
, Senior Research Fellow, Head, IFRI Turkey and Middle East Program
In recent years, France and Turkey have been on opposing sides relating to Middle East concerns. The countries' disagreements over situations in Syria, Libya, the Eastern Mediterranean, and lately the Caucasus, have escalated significantly, generating fears of a proxy conflict with direct military confrontation between the two North Atlantic Treaty Organization (NATO) members. Attempting to rally widespread European support, France assertively challenges the Turkish "neo-Ottoman" ambitions; while Paris is anxious of Ankara's acts outside of Paris's expectations for a historically narrowly defined Turkish national interests. In the medium-term, the two countries appear to be testing each other to redefine their respective zones of influence, adapting their foreign policy objectives in the turbulent dynamics of the post-Arab Spring era. This power competition resonates domestically, as both the French and the Turkish public are receptive to the developing negative narratives of "the other."
The ideas expressed are those of the author not the publisher
Published in October 2020
All rights reserved to GCSP
An expert on Mediterranean and Turkey issues, Dorothée Schmid holds a diploma in public management from Science-Po Paris and a PHD in Political Science from Panthéon-Sorbonne University. She worked as a country-risk analyst for Bank Crédit Agricole-Indosuez and carried out consulting missions for public institutions (European Commission, French Ministry of Economy, Ministry of Foreign Affairs), as well as NGOs and private companies, before joining Ifri in 2002.
Dorothée Schmid has produced extensive analysis on EU and French policies in the Mediterranean and the Middle East, the issue of induced democratization, political economy and the regional balance of powers. She has started and developed Ifri's Contemporary Turkey Program since 2008 in order to follow the transformations of Turkish politics and the rise of Turkish foreign policy in its neighborhood and beyond. Her current research focusses on the dynamics of political reforms in the Middle East, the future of the rentier-state culture, post-conflict agendas and the new competition for influence among powers in the region.