How to save the Iran Nuclear Deal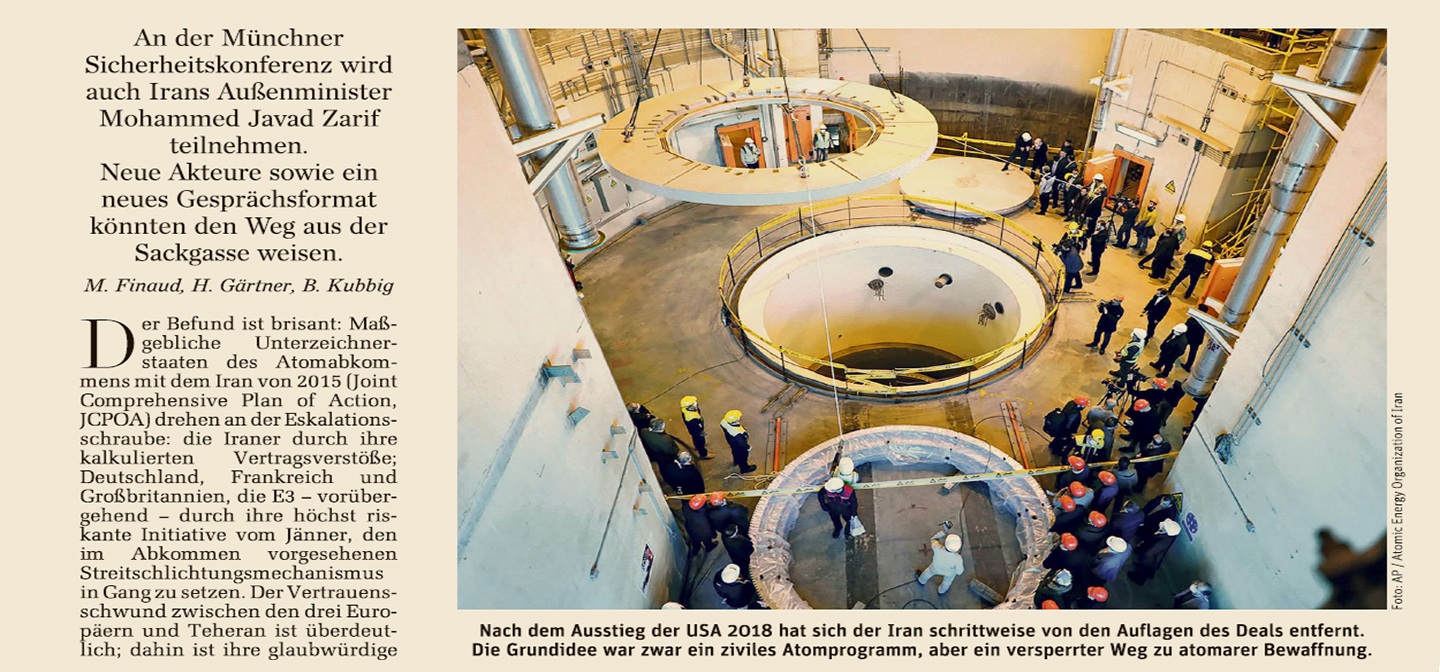 How to save the Iran Nuclear Deal
Europeans should try to de-escalate in the conflict between the Trump administration and Iran.
By
Mr Marc Finaud, GCSP's Head of Arms Proliferation, Bern Kubbig and Heinz Gärtner
, published in Der Standard (Austria) and referenced in the UN Disarmament Digest
The development is worrisome: significant parties to the Iran Nuclear Deal or JCPOA (Joint Comprehensive Plan of Action) have engaged in escalation: the Iranians with their calculated breaches of their commitments; Germany, France and Great Britain ("E3") through their highly risky initiative of 14 January 2020 that set in motion the dispute resolution mechanism (DRM) provided for in the agreement. The loss of trust between the three Europeans and Tehran is very clear; their credible mediating role vis-à-vis the United States is just as much as face-saving initiatives aiming at Tehran that may be ready for discussion. All of this is happening in the wake of the further tightening of the US sanction screw with the aim of getting the Iranians to the table for a new deal. From Washington's point of view, two other topics should be discussed: Iran's threatening missile programmes and its destabilising external behaviour in the region. This is why new actors and an expanded discussion format are needed to avoid collisions, to take into account the demands of the United States and to maintain the substance of the agreement. Switzerland, Austria and Finland, which are unencumbered in terms of JCPOA, are in demand with their "good offices".
Please read an English version of this article on the website of Responsible Statecraft
In view of important recent developments, please read an updated version of the article in German on the website of the International Institute for Peace.