Russian-Syrian Business Cooperation: challenges and prospects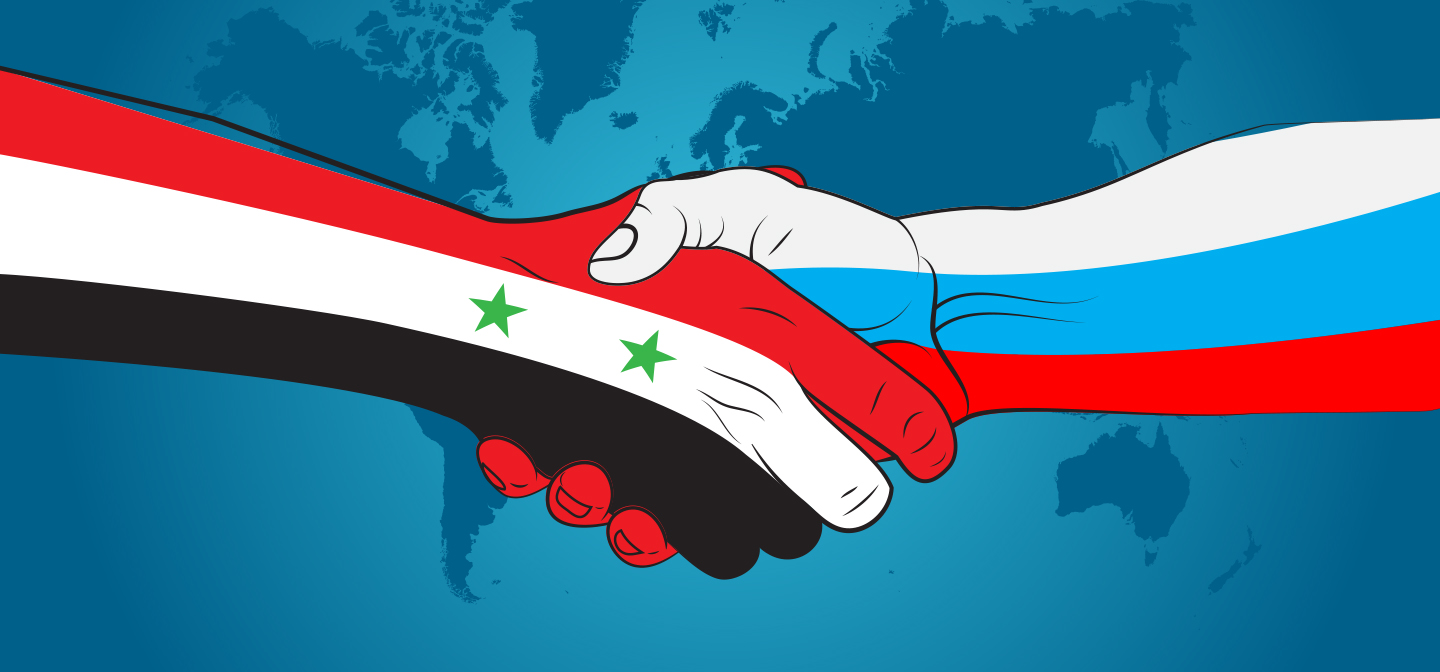 Russian-Syrian Business Cooperation: challenges and prospects
By
Igor A. Matveev
, Expert on Syria and the Middle East with both academic and diplomatic background
In order to achieve the goals of the "Rebuild Syria" strategy, Damascus has been trying to attract investment from friendly countries, viewing business cooperation with Russia as a cornerstone of such efforts. Moscow has not yet made a final choice between a comprehensive "broad" approach, aimed at building a long-term economic presence in Syria, and a "narrow approach" of outsourcing the country's reconstruction to selective Russian companies capable of securing rapid compensation for Russia's expenditures during the Syrian war. Currently the second approach seems to prevail. 
The modalities of the Russia-Syria business cooperation are based on the "government-to-government" (G2G), "business-to-government" (B2G) and "business-to-business" (B2B) formats with the first two being preferable for Russian partners. Traders and industrialists from Russia encounter opportunities and challenges in Syria, related to the need of Damascus to restore and modernise the national economy amidst the disruption of the territory and to socioeconomic life, disconnection from the global financial system, Western sanctions against Moscow and Damascus, a history of unsuccessful B2B practices and over-bureaucracy in Syria, hence a preference for G2G and B2G. 
Future mutual economic ties depend on the evolution of the environment around Syria, reconciliation inside the country and the improvement of the domestic business climate. Moscow is making an effort to push the UN, the EU and GCC states to become donors; although Syria-Russia-EU coordination on other matters seems unlikely due to the latter's negative political image inside Syria and Damascus's reliance on Russia and Iran.
Dr. Igor A. Matveev is a Russian expert on Syria and the Middle East with both academic and diplomatic background. He is currently a visiting lecturer at the School of Government and International Affairs at the Moscow State Institute of International Relations (MGIMO University). During 2014-2017, he headed the Trade and Economic Division of the Russian Embassy in the Syrian Arab Republic. Matveev is the author of a series of books and articles dedicated to Syria's history, economy and foreign policy, including his latest "The Economic Impact of the Syria Crisis: Lessons and Prospects" (Beirut: Arab Scientific Publishers, 2018) and publications for "Al-Monitor.