Securing Civilisation Against Catastrophic Pandemics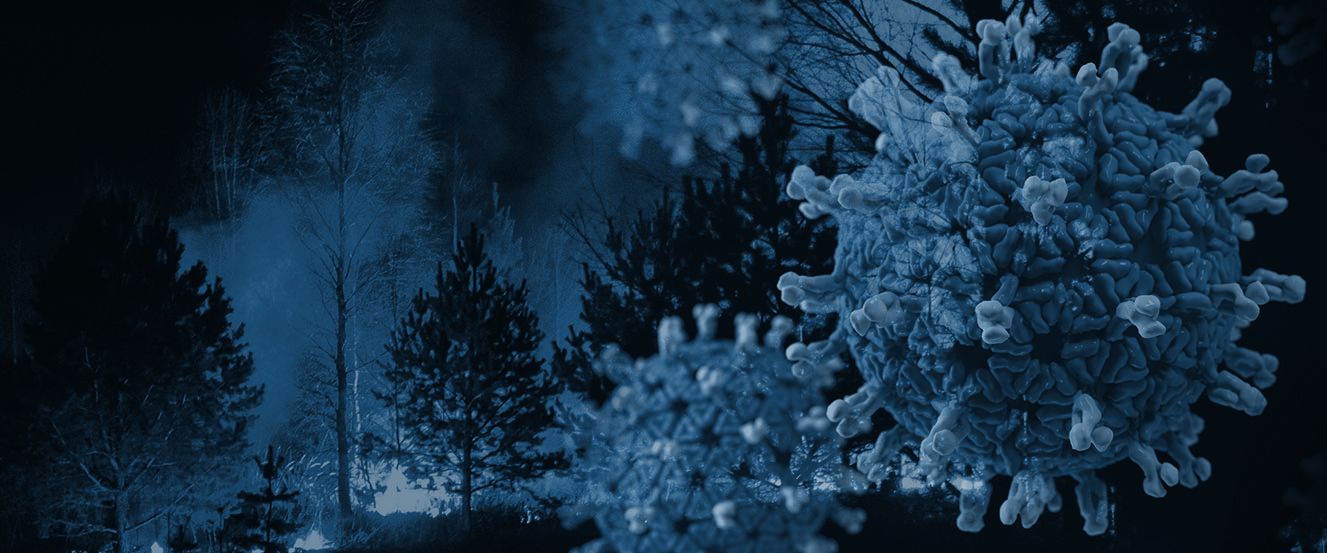 Securing Civilisation Against Catastrophic Pandemics
By
Anjali Gopal, William Bradshaw, Vaishnav Sunil and Kevin M. Esvelt
Executive summary
Pandemic security aims to safeguard the future of civilisation from exponentially spreading biological threats. Despite the world's failure to contain SARS-CoV-2, the existence of far more lethal and transmissible pathogens that afflict animals and growing access to increasingly powerful biotechnologies, no analyses of worst-case scenarios and potential defences have been published. Here we outline two distinct mechanisms by which pandemic pathogens transmissible between humans could cause societal collapse. In a "Wildfire" pandemic, the justifiable fear of a lethal and highly contagious respiratory agent released in multiple travel hubs leads to the breakdown of essential services. In a "Stealth" pandemic, a rapidly spreading virus with a long incubation period analogous to HIV infects most of humankind. We explain why current pandemic preparedness measures such as rapid vaccines and N95 masks will reliably fail against these threats and outline novel strategies and technologies capable of safeguarding civilisation.

Key takeaways
Nations cannot yet contain natural, accidental or deliberate pandemics.
Access to severe pandemics will expand with the ability to program biology.
If too many essential workers die or refuse to work, societies will collapse.
A Wildfire pandemic is highly lethal and transmissible enough to infect most essential workers who are taking currently available precautions.

Collapse can be prevented by providing essential workers with pandemic-proof personal protective equipment (P4E). (Essential workers are those who must deliver food, water, power and law enforcement without any interruptions.)
Others can remain safely at home until P4E is available for everyone.
Once the population is protected, the virus can be locally eradicated.
A Stealth pandemic spreads widely with few symptoms and causes severe harm years later.

Societal collapse can be prevented via early warning, credibility, cures, P4E and healthy buildings.

Early warning: deep metagenomic sequencing offers reliable detection.
Credibility: expert responders can assess threats and encourage action.
Cures: swift medical research can offer hope for the infected.
P4E: people will need protective equipment that they can trust to block transmission.
Healthy buildings: the use of germicidal lights and ventilation can prevent indoor infections.
Anjali Gopal is a Research Scientist at MIT, where her work spans technical and policy research at the intersection of biosecurity, pandemic preparedness, and emerging technology. Previously, she worked on investigating wastewater monitoring and metagenomic sequencing approaches for the early detection of novel pandemic threats, and UV-C decontamination and reuse strategies for PPE at the height of the COVID-19 pandemic. Anjali is an alumna of the Emerging Leaders in Biosecurity Fellowship at the Johns Hopkins Center for Health Security, and the Ending Bioweapons Fellowship at the Council on Strategic Risks. She has a PhD in Bioengineering from the University of California, Berkeley.
William Bradshaw is a Research Scientist at the MIT Media Lab, where he studies wastewater-based biosurveillance for global catastrophic biological risks. Dr. Bradshaw completed his undergraduate studies in Natural Sciences at the University of Cambridge and his doctoral training in genetics and computational immunology at the Max Planck Institute for Biology of Ageing in Cologne, Germany. In 2020, he directed the Genetic Engineering Attribution Challenge, a multi-organizational data-science competition to advance the
state of the art in genetic engineering attribution technology.
Vaishnav Sunil is a biosecurity researcher at SecureBio, where he specializes in policy and advocacy-related projects. His recent work focuses on researching policy and economic levers to make pandemic-grade PPE accessible for essential workers in the United States. Previously, Vaishnav worked across emerging markets in Southeast Asia, facilitating financial access for underserved groups – including as CFO of Solar Home, a microfinance venture in Myanmar. He has an MBA from MIT Sloan School of Management and a Bachelor's in Computer Science from Nanyang Technological University.
Kevin M. Esvelt is a Polymath Fellow within the Global Fellowship Initiative of the GCSP. He is an Associate Professor at the Massachusetts Institute of Technology Media Lab and a co-founder of SecureBio Inc and the Secure DNA Foundation. The creator of synthetic ecosystems to rapidly evolve molecular tools, he is best known for inventing CRISPR-based gene drive, a technology capable of spreading engineered changes from laboratory organisms to entire wild populations. Esvelt's laboratory and nonprofit organisations seek to safeguard biotechnology against mistrust and misuse by pioneering new ways of working with communities to apply ecological engineering techniques, developing early-warning systems to reliably detect catastrophic biological threats, and applying cryptographic methods to enable secure and universal DNA synthesis screening. He holds a PhD in Biochemistry from Harvard University.
Disclaimer: The views, information and opinions expressed in this publication are the author's/authors' own and do not necessarily reflect those of the GCSP or the members of its Foundation Council. The GCSP is not responsible for the accuracy of the information.