A Shrinking Humanitarian Space: Peacekeeping Stabilization Projects and Violence in Mali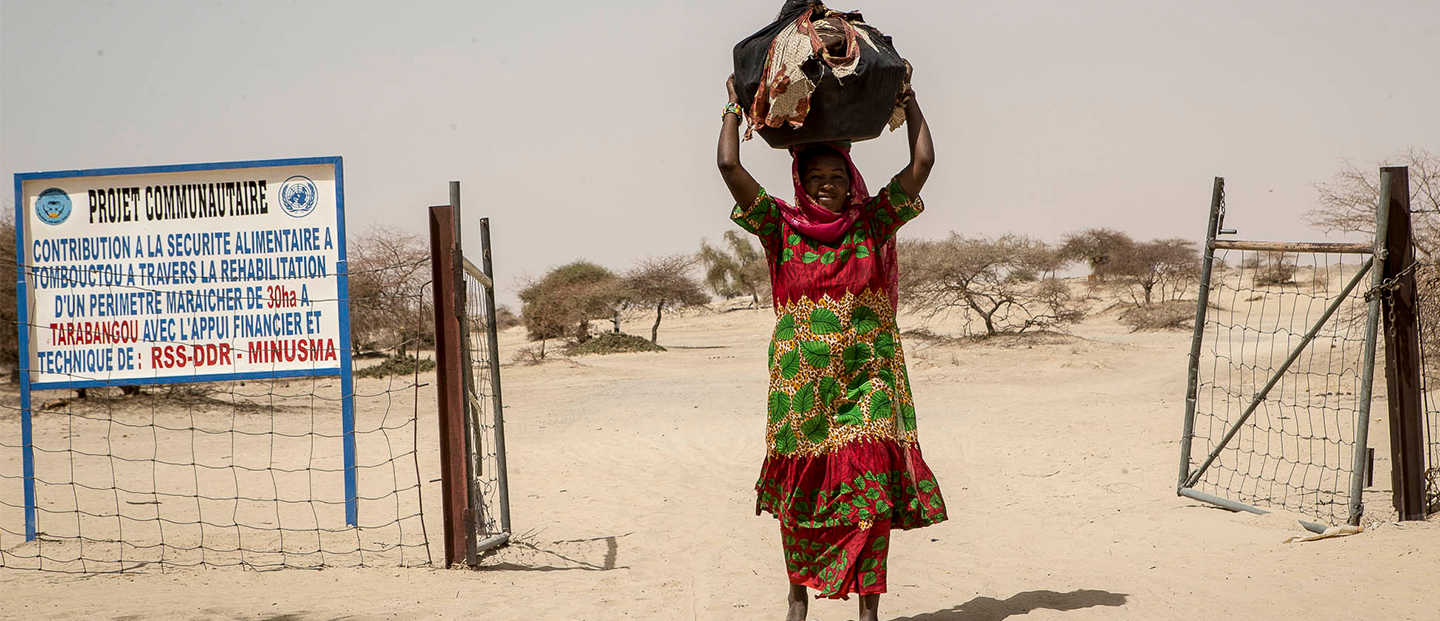 A Shrinking Humanitarian Space: Peacekeeping Stabilization Projects and Violence in Mali
By
Dr Melanie Sauter
, Postdoctoral Researcher, University of Oslo and Former Doctoral Fellow, Geneva Centre for Security Policy
While the peacekeeping mission in Mali is the deadliest active mission, aid workers are not a prominent target. This is puzzling because humanitarians argue that integrated missions aligning political, military and humanitarian goals impede their security. I argue that the fallacy of integrated peacekeeping missions is that the humanitarian space shrinks due to rising insecurity. This takes place when integrated missions blur the lines between civilian and military action and when they politicize humanitarian aid through biased mandates. I test the argument by comparing new data on peacekeeping stabilization projects with other aid projects, using a matched wake analysis that estimates a difference-in-difference model with sliding spatio-temporal windows. I find that peacekeeping stabilization activities increase violence against civilians on the ground in the short term, which ultimately decreases humanitarian access. Paradoxically, the UN names lack of humanitarian access as a key challenge to protecting civilians, but contributes to the access challenge itself.
Melanie is currently completing a Ph.D. in Political Science at the European University Institute (EUI) in Florence. Additionally, she is member of the external doctoral school of the Peace Research Institute Oslo (PRIO). In general, her academic interests revolve around peace and conflict studies. More specifically, Melanie focuses on the role of humanitarian organizations and UN peacekeeping missions in armed conflict, as well as civil-military coordination between humanitarians and peacekeepers. Methodologically, her project combines causal modelling of spatial conflict event data with qualitative fieldwork methods. While on leave from her PhD, Melanie worked as a Protection of Civilians Officer at the United Nations Multidimensional Integrated Stabilization Mission in Mali (MINUSMA). Previously, she worked with local NGOs in Ethiopia and Ghana, the UN Secretariat in New York, and as a media designer – hence why she is currently also specializing in information visualization. There is a huge need for data to be presented in a way that it is understood by experts and non-experts alike. Melanie holds an MA in Peace and Conflict Studies from the University of Oslo and a BA in Political Science, Law and Islamic Studies from the University of Zurich.
Disclaimer: The views, information and opinions expressed in the written publications (originally published in Taylor & Francis journal) are the authors' own and do not necessarily reflect those shared by the Geneva Centre for Security Policy or its employees. The GCSP is not responsible for and may not always verify the accuracy of the information contained in the written publications submitted by a writer.