Strategic Security Analysis
Time to read: 15 minutes
Synergies between the Arms Trade Treaty and the Wassenaar Arrangement
Strategic Security Analysis - May 2019
By
Tobias Vestner
, Head of Security and Law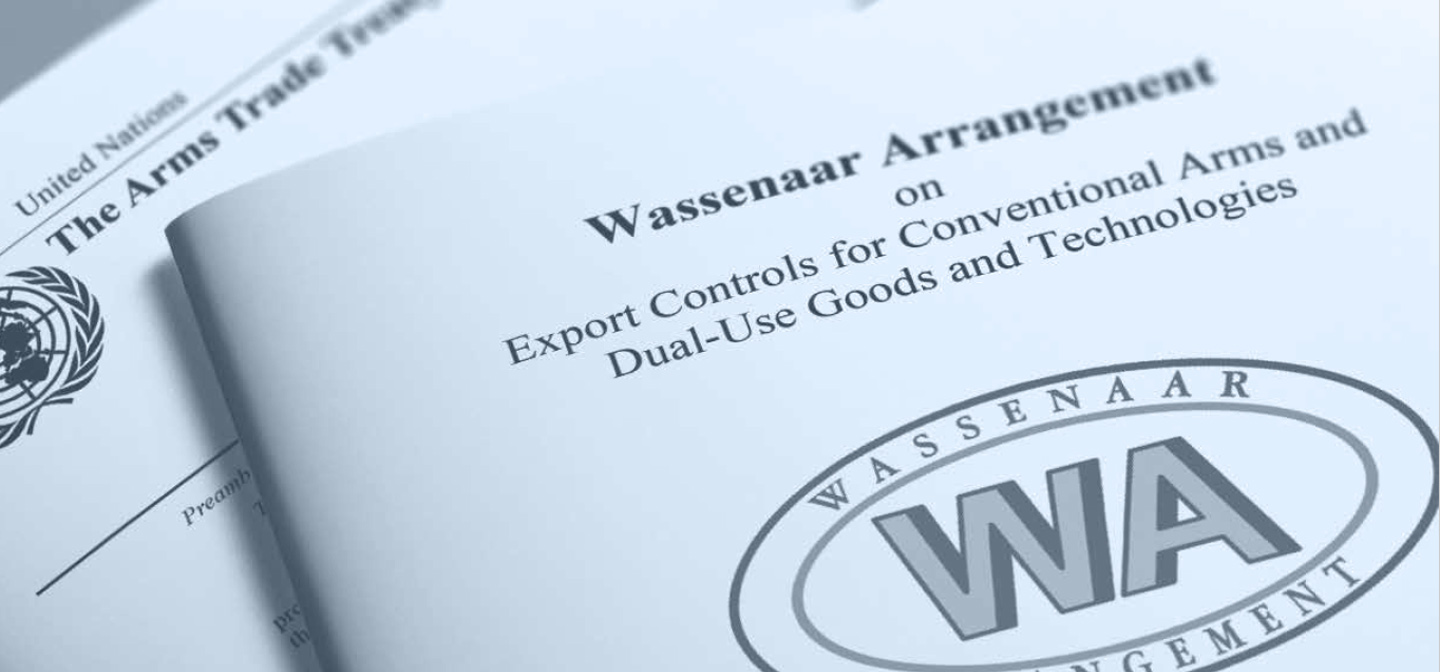 Synergies between the Arms Trade Treaty and the Wassenaar Arrangement
Strategic Security Analysis - May 2019
By
Tobias Vestner
, Head of Security and Law
Key Points
The Arms Trade Treaty and the Wassenaar Arrangement both seek to address the challenge posed by unconstrained transfer of conventional arms but differ in structure and approach.
There are opportunities for synergies furthering the regimes' common purpose. States members to both regimes can accentuate and interweave the strengths of the Arms Trade Treaty and the Wassenaar Arrangement.
Transferring cutting-edge standards on export controls from the Wassenaar Arrangement to the Arms Trade Treaty would bolster the Arms Trade Treaty and foster global harmonization between exporting and importing countries. Political momentum on certain issues within the Arms Trade Treaty process may benefit the Wassenaar Arrangement's further development.
A derivative of the Wassenaar Arrangement's regular 'General Information Exchange' on regions, transfers, and risky actors could be institutionalized within an Arms Trade Treaty working group. Sharing within the Wassenaar Arrangement information, concerns and practical challenges of states parties to the Arms Trade Treaty could make the Wassenaar Arrangement's work more effective.
Coordinating both regimes' outreach activities, mentioning each other's work and using each other's documents for capacity building could mainstream arms transfer controls, prevent perceptions of conflicting standards as well as enable efficiencies regarding national efforts for compliance with international standards.
Tobias Vestner is Head of Security and Law at the GCSP. He teaches, researches, and organizes dialogue on the intersection between security policy and international law. Before joining the GCSP, he was Research Affiliate and Global Futures Fellow at Georgetown University. Prior to that, he was Policy Advisor at the Swiss State Secretariat for Economic Affairs, where he managed political processes with regard to the export of conventional weapons, and participated in the UN negotiations of the Arms Trade Treaty. Previously, while at the Law of Armed Conflict Section at the Swiss Federal Department of Defense, Sports and Civil Protection, he contributed to bilateral negotiations on military cooperation, and trained military officers in international humanitarian law. Tobias Vestner holds a Master of Science in Foreign Service from Georgetown University, a Master of Laws in International and European Law from the University of Geneva, and a Bachelor degree in Swiss law from the University of Lausanne.