Turkish Strategic Alternatives for the North East of Syria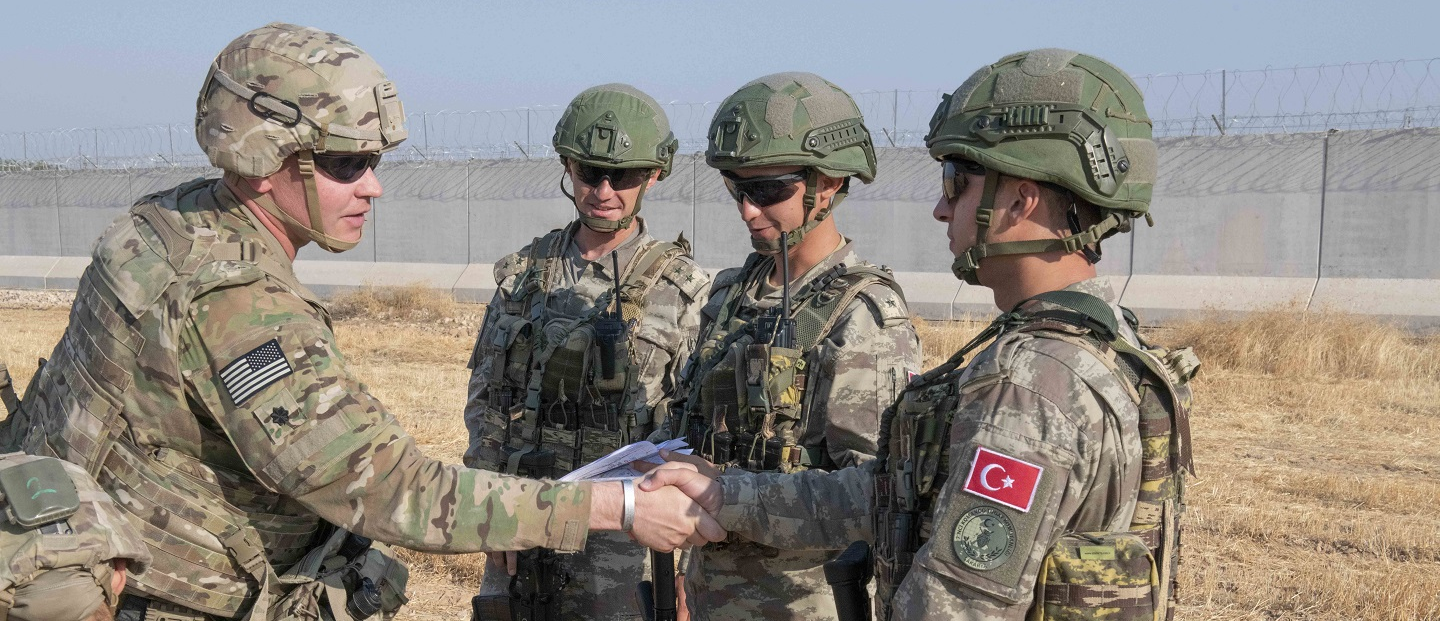 Turkish Strategic Alternatives for the North East of Syria
Turkey's Syrian policy has been under significant transformation since the Syrian uprising erupted in the Spring of 2011. In the early stage of the crisis, Turkey's main objective was to peacefully support the democratic transition in Syria. However, with heightened competition between regional and international actors over the Syrian crisis and intensifying militarisation of the uprising, Turkey had to adopt a security-oriented strategy to prevent potential spill-over effects of the civil war into its borders. In the post-2016 security and strategic landscape, Turkey has been following a two-dimensional military strategy. On the one hand, while Turkey has been trying to minimize the terrorist threat in northeast Syria (NES), on the other hand it has been calibrating its military strategy in NES by supporting the Syrian National Army (SNA) and the Syrian Interim Government to establish a sustainable local order. This paper aims to make sense of Turkey's strategic alternatives in northeast Syria by presenting four different scenarios.
The ideas expressed are those of the author not the publisher or the author's affiliation.
Published in October 2020
All rights reserved to GCSP
Prof. Murat Yeşiltaş earned his Ph.D. at the Department of Political Science and International Relations at Marmara University in 2012. Yeşiltaş was a visiting researcher at the Department of European Studies and International Politics of Lancaster University between 2008 and 2009. He was a visiting researcher at Virginia Tech's Institute of Government and International Relations in 2010-2011. Currently, Yeşiltaş is a Professor in the Department of International Relations at the Social Sciences University of Ankara. He also holds the position of director of security studies at SETA Foundation, Ankara, Turkey. He is currently working on the following research projects The Rise of Kurdish Geopolitical Space and The New Regional Security Project in the Middle East (NRSP).