About T-JAG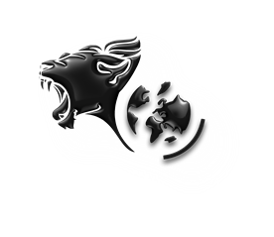 While global military campaigns are fighting terrorism on the ground, violent extremist networks are also active in the digital sphere. In this new era of information warfare and fake news, it has become increasingly important to focus on delivering information that is both factual and timely.
It is precisely for this reason that the Terrorism Joint Analysis Group (T-JAG) was formed at the GCSP in 2017.
The purpose of the T-JAG is to provide a more global approach to fighting terrorism. The group delivers timely analysis to both the public and private sectors on the global manifestations of terror. In doing so, it aims to bridge the gap between diplomats, military officers, policy makers, academics, and journalists who are active in the field of preventing violent extremism (PVE).
Our work involves:
Monitoring and analysing the activities of extremist networks, both online and offline;
Providing workshops and training on intelligence gathering, analysis, and open source investigations;
Publishing reports on our findings about past, current, and future challenges;
Organising dialogues and round table discussions about violent extremism in Europe and beyond;
Engaging with partners in external conferences, workshops and other events; and
Sharing information and cooperating with our audiences to reach a comprehensive understanding on specific topics;
Analysing and understanding terrorism is an art as much as a science; a knowledge as much as an expertise. The T-JAG beliefs in taking an interdisciplinary and practical approach, incorporating the wide variety of experts, knowledge and expertise that the GCSP has to offer.
Project team
The core team of the T-JAG consistently works together with the Fellows who joined the GCSP through the Global Fellowship Initiative. The team currently consists of manager Jean-Paul Rouiller, deputy and senior analyst Jean-Pierre Keller, as well as GCSP Fellows Hafez AbuAdwan and Andreea Stoian Karadeli who work with the T-JAG at a large capacity to enhance the reach, expertise and capabilities of the group.
Jean-Paul Rouiller, Manager

Twitter @EXPECT_GCTAT

Contact: [email protected]

Mr Jean-Paul Rouiller is the manager of the Terrorism-Joint Analysis Group (T-JAG) at the GCSP. His research focuses on understanding the complete structures, ideologies, modus-operandi and connections of local terrorist networks, Radical Islamic organizations, the 'ethno-nationalists' groups (eg. IRA, PKK, LTTE or ETA) and the remnants of the far-left (eg. 17N phantom group in Greece). As manager of T-JAG, Mr Rouiller has embarked on some of the most sophisticated research projects regarding Swiss and European Foreign Terrorist Fighters, the growing alt-right extremism, and the security and intelligence apparatus of the Islamic State. He has also been instrumental in the development of T-JAG's highly appreciated intelligence analysis training courses that are based on his extensive research projects. 

Jean-Pierre Keller, Senior Analyst

Contact: [email protected]

Mr Jean-Pierre Keller is a Senior Analyst and Deputy of the Terrorism-Joint Analysis Group (T-JAG) at the Geneva Centre for Security Policy (GCSP). His research focuses on local terrorist networks, terrorist financing and inter-related terrorism threats. In his role, Jean-Pierre developed projects, teaches and lectures in intelligence/counter-terrorism analysis and management.

Prior to joining the GCSP, Jean-Pierre gained more than 25 years of experience in the financial sector. He had the opportunity to work as a Foreign Exchange trader, Portfolio Manager and later as an Investment Advisor for individuals and entrepreneurs based in the Sub-Saharan Africa countries, where he travelled on a regular basis. 

Hafez AbuAdwan, Global Fellowship Inititative Fellow

Contact: [email protected]

Hafez AbuAdwan is a fellow with the Global Fellowship Initiative at the GCSP and a Project Assistant with Small Arms Survey. He worked for several years with non-profit and for-profit NGOs and INGOs in Palestine, the USA, and Switzerland on topics focused on youth, peacebuilding, security, and development with a particular focus on Libya and the MENA region. His areas of interest are non-state armed actors, PVE, CVE, IHL, peacebuilding, and mediation. He was a FULBRIGHT scholar and holds two Masters degrees in peace education from the University of Massachusetts and in peace and conflict studies from the Graduate Institute in Geneva. He speaks Arabic, English and French.

 

Dr Andreea Stoian Karadeli, Independent Consultant

Contact: [email protected]

Dr Andreea Stoian Karadeli is an independent expert, consultant with extensive experience in CT and national security and a collaborator with several organizations and institutions worldwide (NATO, UN, EU). Dr Stoian Karadeli completed her PhD in National Security and Intelligence at Mihai Viteazul National Intelligence Academy, Romania. She is also a graduate from Exeter University, United Kingdom, where she studied a BA in Arabic and Middle East Studies and a Master of Research in Security, Conflict and Justice. Andreea Stoian Karadeli's research is multidisciplinary with the main focus on the evolution of religiously inspired terrorism after the Arab Spring, with intensive work in Syria and Turkey and on the Daesh formation and evolution, radicalisation, foreign terrorist fighters and forensic profiling. Dr Stoian Karadeli's work on Daesh includes a complete database of Daesh's activity in Turkey and EU member states during the period between 2014 and 2019. Dr Stoian-Karadeli is an Associate Fellow at GCSP and a Visiting Researcher at the University of South Wales.
Publications